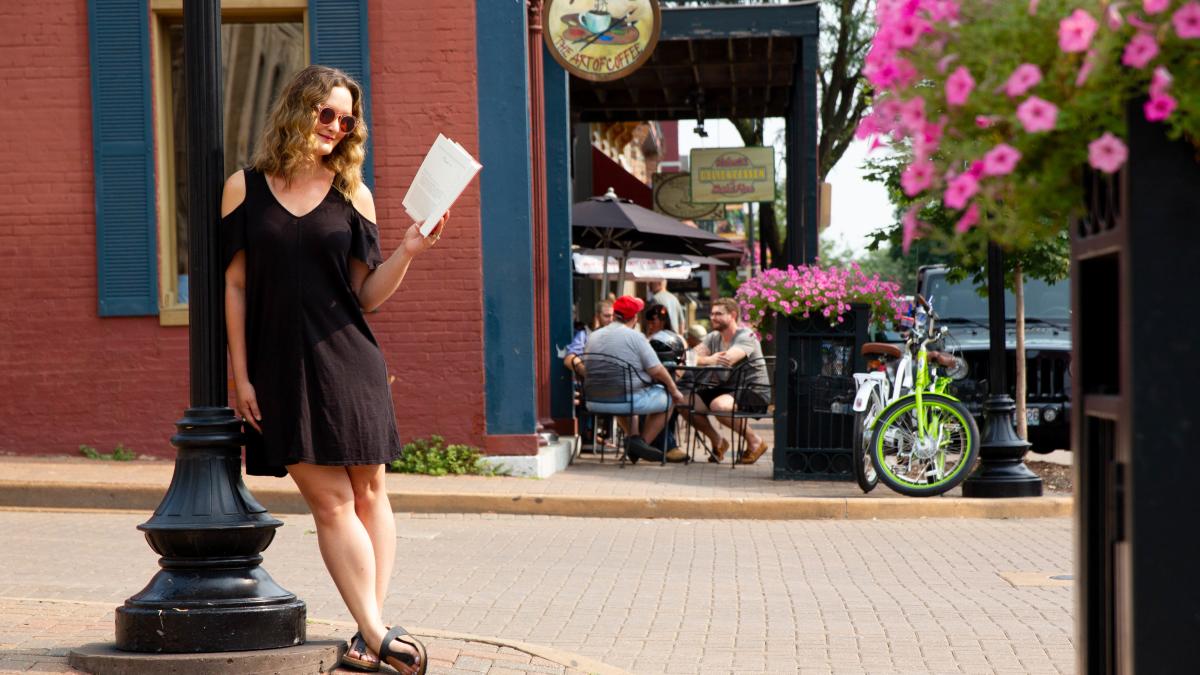 Hi everyone! My name is Ashley Hasty and I'm a book blogger right here in St. Charles, MO. You can find me at www.HastyBookList.com. I'm a Missouri native, born and raised, but I'm new to St. Charles. I just moved here from Chicago a few months ago, and one of the first things I do when I move to a new city is explore the area to find new reading spots. St. Charles is full of great spots to read whether you are looking for someplace indoors or outdoors, quiet or bustling, a place that serves food or will leave you be. Here are a few of my favorites:
Whether the location on Main St. or the one in the Streets of St. Charles, you can't beat a coffee shop when it comes to looking for a place to read. I visited several coffee shops across the St. Louis area (see my summary here) before deciding on Picasso's as my favorite in St. Charles. The seating is comfortable, the coffee is excellent, and the noise level is just right to get lost in a book.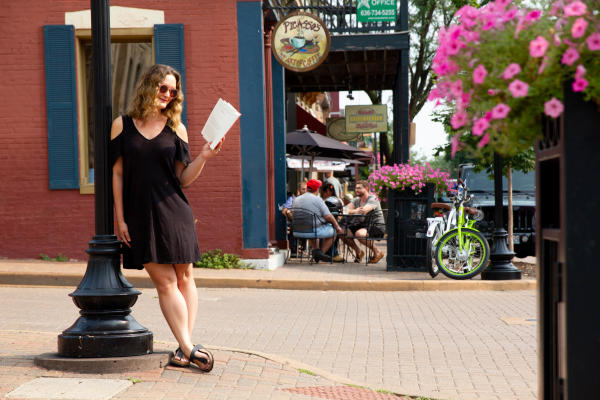 When I visited St. Charles a few years before moving here, a family member of mine took me on an informal tour of the Lindenwood campus and I fell in love with the story of their swings. Apparently when Lindenwood was a women's college, men weren't allowed in the dorms. The university president installed these swings so that couples had a place to sit together on campus. There are a few originals still left on the historic part of campus, but many new ones have been added over the years. Under a canopy of lush trees, these make a great quiet place to read on a nice day.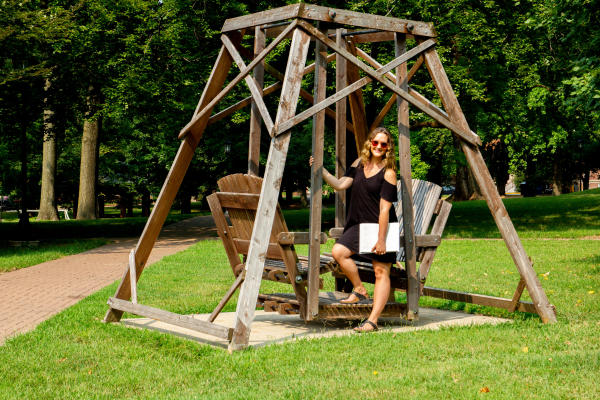 Okay, Rau Garden isn't actually a secret garden…but it is kind of tucked away and you wouldn't know it was there unless you knew where to look for it! It was a bit difficult to find once we were in the park, but after driving around the perimeter we eventually saw a small sign leading us to a charming arch of ivy. From there we followed winding brick paths which opened into this garden with lots of flowers in bloom and these towering floral topiaries. As a bonus, we had the garden to ourselves (granted, it was super-hot the day we visited, but it was pleasant enough in the shade!)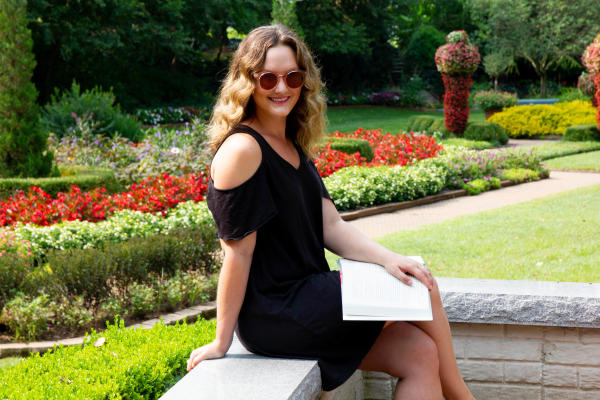 This list wouldn't be complete without a local bookstore! Main Street Books is my favorite bookstore in St. Charles. They have a wonderful selection of books, both new/popular and the tried and true. They just did a little renovating, so if you haven't stopped by in a while you should check them out! They offer book signings, author talks, book clubs, and other events. But my favorite part is the adorable little patio upstairs where you can look out onto the street.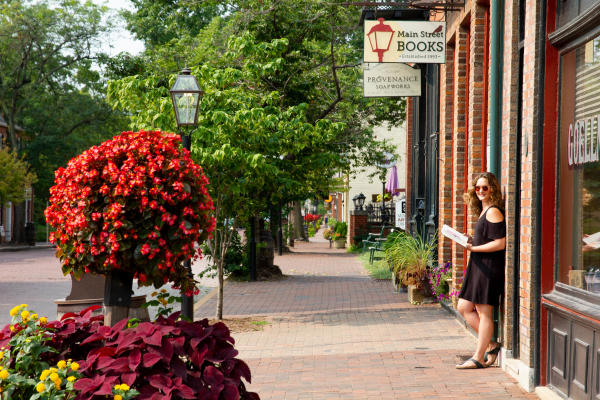 The best time to go is in the early afternoon or before the big dinner crowd. I like to go on a Wednesday or Sunday when they have half price bottles of wine. The patio was recently named one of the best patios in St. Charles and it is such a great place to sit back, relax, and get lost in a good book. If you get hungry while you're there, I recommend the weekly mac and cheese – it has never been a miss for me!