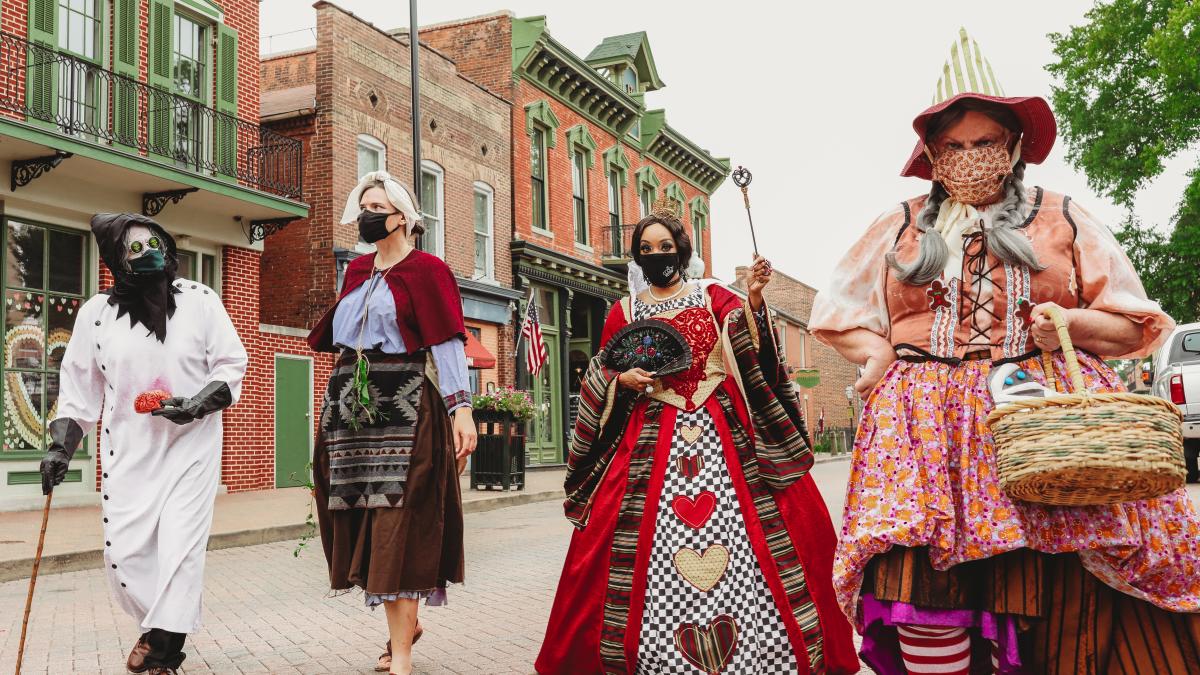 Greetings! Did you know, this weekend, October 23-25 will be the LAST weekend of Legends & Lanterns 2020... That means that this Friday, Saturday, and Sunday will be your last chance to enjoy this anticipated, Saint Charles festival. It also means it's time for the Pumpkin Glow! Each year our lovely local businesses carve a multitude of prodigious pumpkins, which line the sidewalks of Main Street St. Charles during the last weekend of Legends & Lanterns Festival. Visit this weekend to enjoy the added ambiance of the pumpkins as you stroll the street to enjoy our characters. This year, Legends & Lanterns looks a little different. You will notice that instead of roaming the streets as in previous years of Legends & Lanterns, our characters are located in "character zoos," in stationary locations around Main Street in order to promote social distancing with our guests. Social Distancing and masks are also strongly encouraged for our visitors this year. So grab your masks and bring the family to enjoy this fantastic festival with its unique visitors, and haunting, artfully carved jack-o'-lanterns. All this weekend at Legends and Lanterns on Main Street, St. Charles.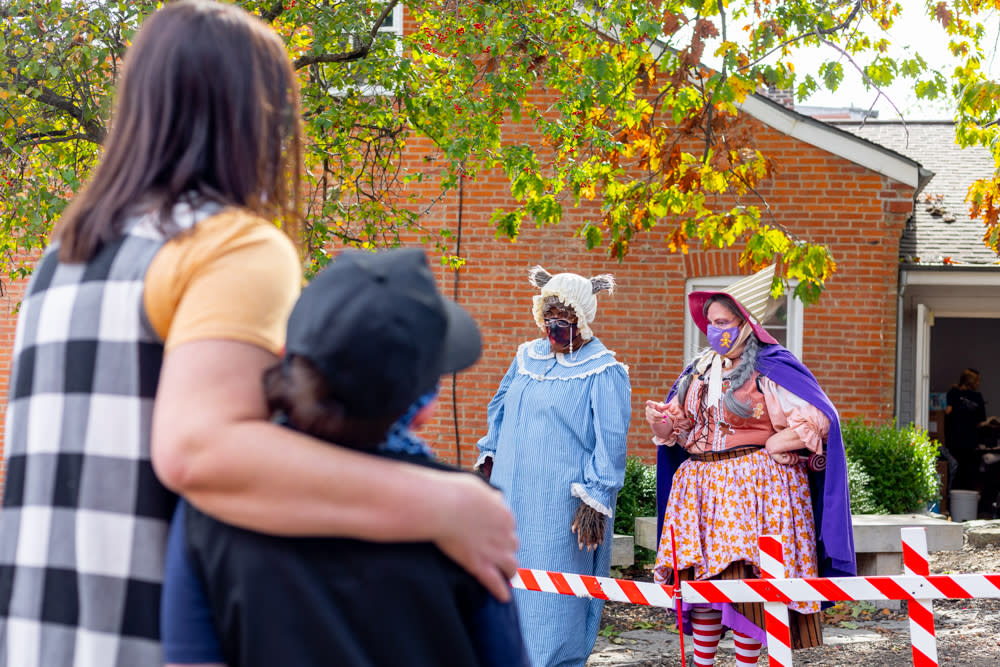 Legends & Lanterns Hours
October 23-25
Fri, 10/23:      5pm to 8pm
Sat, 10/24:     11am to 8pm
Sun, 10/25:    Noon to 5pm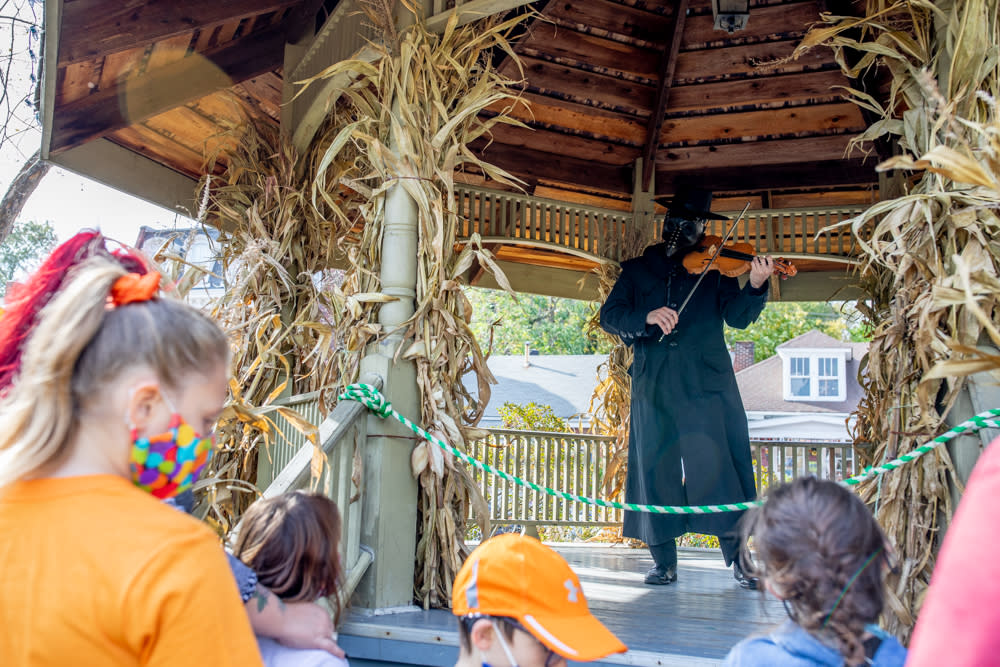 1) This year's Legends & Lanterns theme hits 2020 totally on the nose... Meet the Plague Doctor!
Each year we keep Legends & Lanterns fresh with a new theme and new characters, and this year we kind of got it perfect. The Plague has cursed our haunted hallow of Main Street St. Charles, bringing with it many new guests, including The Plague Doctor! Stop by the Tourism center to pick up your very own Plague Doctor T-Shirt when you visit the festival!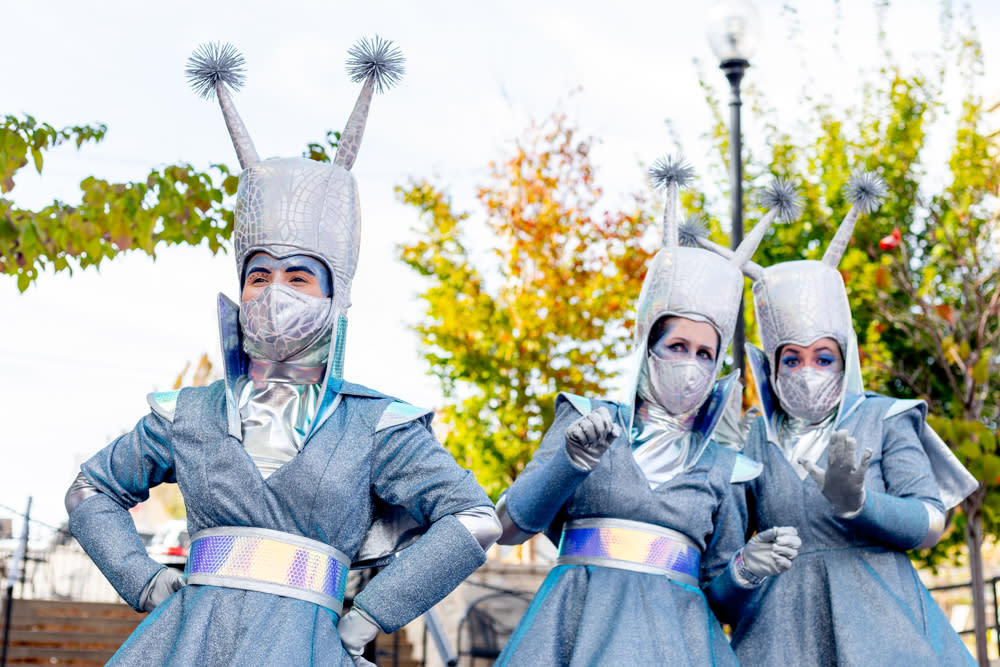 2) Alien introductions.
We truly have some out of this world visitors this year! The Martian Ambassadors have traveled all the way from the red planet itself to study earthlings and the effects of the plague on mankind. Luckily for us, these quirky visitors come in peace...or do they?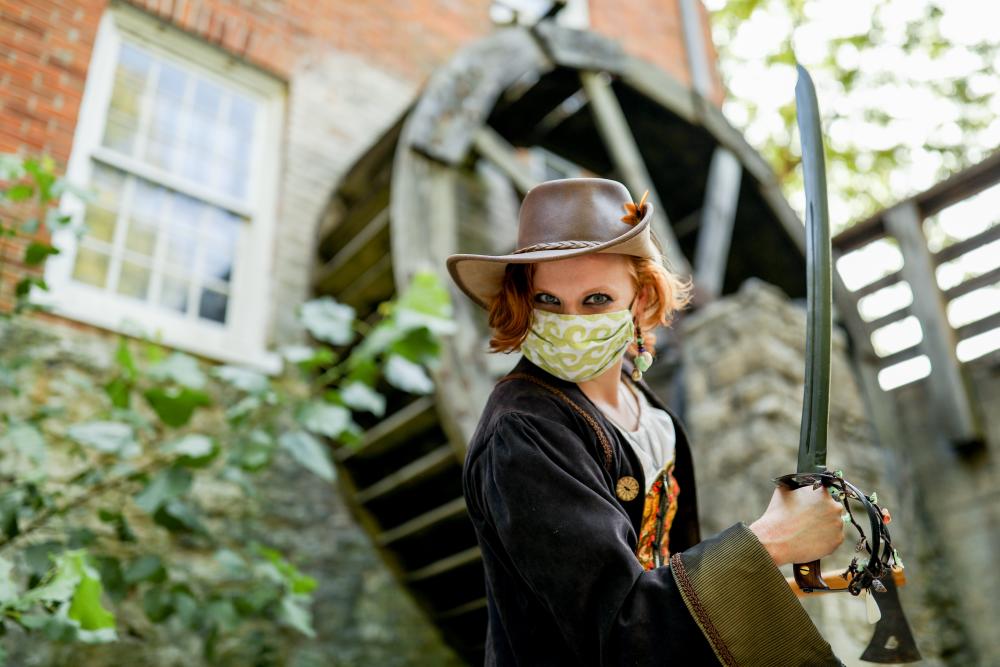 3) Witness brawling buccaneers in a daring, swashbuckling clash!
Avast, ye scurvy scum! After terrorizing open seas, Blackbeard and Anne Bonny have set sail up the Missouri River, and established a port along historic Main Street. These lawless pirates don't always see eye to eye, and by their code, there's only one way to settle disagreements...by the sword! Conveniently occurring every hour, on the hour, the skirmishes of two scoundrels are many in number and unpredictable in outcome... make sure to stop by and cheer on these brawling buccaneers.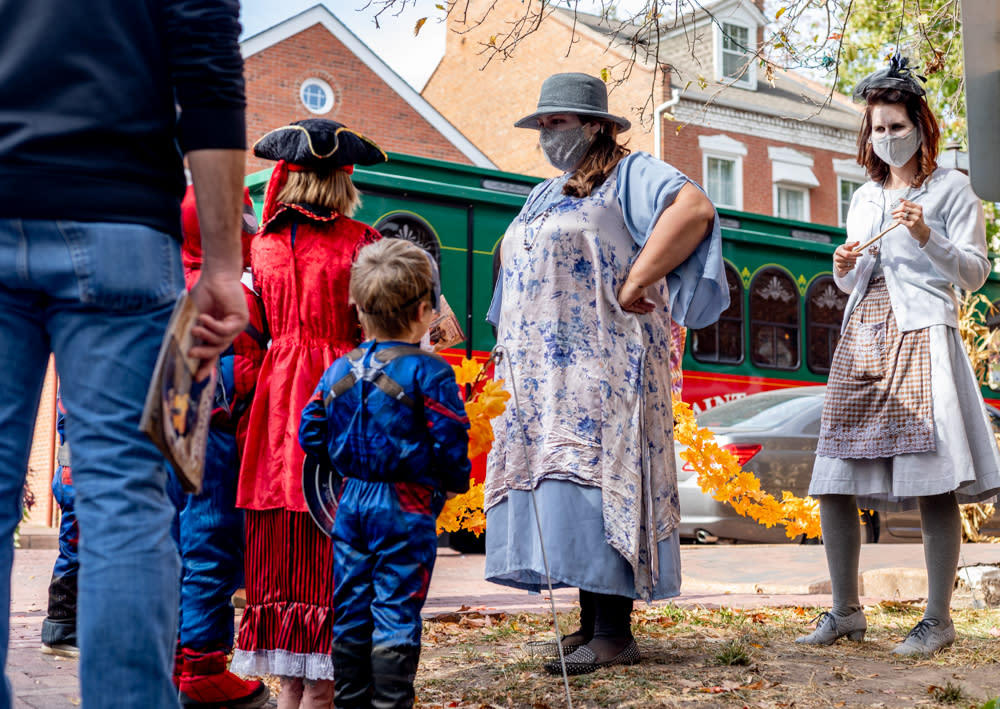 4) A journey through Halloween History.
As you enjoy the spooky architecture and scenery of Main Street St. Charles and the Missouri River, make sure to stop at the 4 stops of our Halloween History Trail, where you will encounter our Halloween History Guides. The ghostly residents of St. Charles' past are dying to share their stories with you, as well as an overview of some of your favorite All Hallows Eve Customs. 
Halloween History Trail Stops:
Stop #1
900 Block of South Main
(near Schlafly's Bankside Brewpub)
Stop #2
600 Block of South Main
(near the Bike Stop Cafe)
Stop #3
400 Block of South Main
(near the Gazebo)
Stop #4
230 South Main
(Tourism Center)

5) A Frightfully Fun, Family Friendly, Fall Event 
Whether you visit to shop and enjoy the history and ambiance of Main Street, St. Charles in full fall-mode, or for a spectacularly spooky, family-friendly experience with our Legends & Lanterns characters, we look forward to seeing you enjoy Halloween in St. Charles at this year's festival! 
Social Distancing and masks are strongly encouraged at this event.