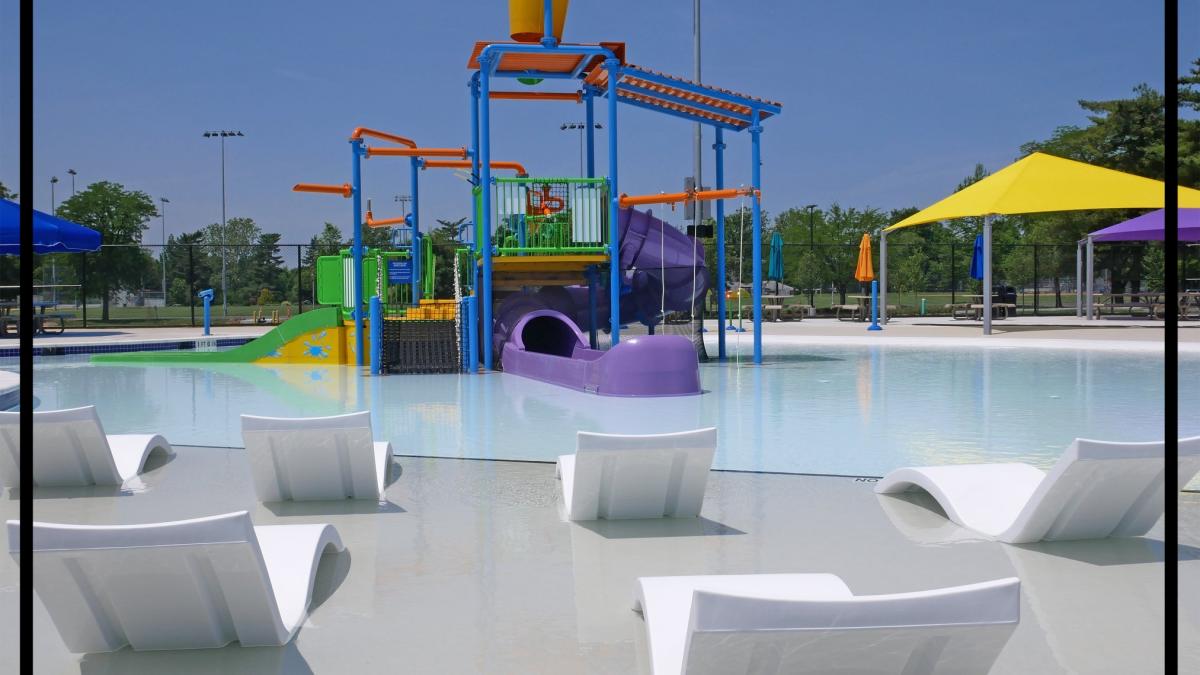 Saint Charles is heating up and so is our event calendar! From live music to outdoor recreation to festivals - do not miss the opportunity to get out and about as the Summer Fun heats up.

June Events in St. Charles
FRENCHTOWN FRIDAYS
WHEN:  June 1, 7:00 to 10:00 PM
WHERE:  1100 N. Second Street, Frenchtown
Join the Historic Frenchtown Association every First Friday for a Music Jam, Fun around the Firepit, and Free Hot Dogs & Ice Cream.  Bring a dish to share. 
ST. CHARLES FARMERS MARKET
WHEN:  June 2, 9, 16, 23, & 30, 7:00 AM to Noon
WHERE:  Foundry Art Centre Parking Lot
Sponsored by the St. Charles Lions Club and is open Saturday mornings through October 27. Vendors will be selling fresh produce, vegetables, plants, jams/jelly, honey, and much more. While there, stop in the Foundry Art Centre and explore their exhibits.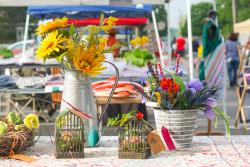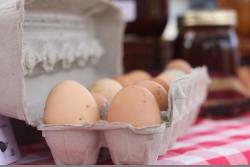 RALLY ON THE RIVERFRONT
WHEN:  June 2, 3:00 to 10:00 PM
WHERE:  Frontier Park
Family event featuring Relay for Life Walk, Live Music, Food Trucks, Beer Gardens, Games, & More as we honor cancer survivors and celebrate life.   
ST. CHARLES MUNICIPAL BAND CONCERTS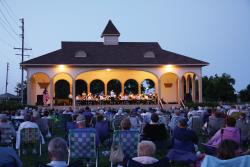 WHEN:  June 7, 14, 21, & 28, at 8:00 PM
WHERE:  Frontier Park
Grab your chair and head down to the MO River on Thursdays (June-August).  Enjoy these free concerts with an assortment of tunes spanning over 100 years of history and modern popular music. (No Concerts on July 5 or August 16)   
ST. CHARLES ROSARY RIVER 5K RUN/WALK
WHEN:  June 9, 8:30 AM
WHERE:  Frontier Park  
This event unites fitness, faith, and fellowship. Participants may run or walk the 5K along the scenic Katy Trail. 5K starts at 8:30 AM ($20) / 1 Mile Walk begins at 8:40 AM ($15)  Proceeds help support SSM Health Cardinal Glennon Chilldren's Hospital.
ST.CHARLES BIG BAND CONCERT
WHEN:  June 10, at 7:30 PM
WHERE:  Frontier Park
Tap your toes or just sit back and relax to music covering the 1930's to 1990's. Bring your chair for this free concert.
BEALE STREET CONCERT SERIES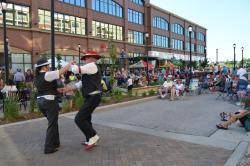 WHEN:  June 13, 6:00 to 8:00 PM
WHERE:  Streets of St. Charles 
Enjoy Live Music (bring chairs) and purchase food & beverages from the restaurants at The Streets. June's musical guest will be Joe Dirt. 
YOGA ON BEALE
WHEN:  June 9, 8:00 to 9:00 AM
WHERE:  Streets of St. Charles 
Sunrise yoga on Beale Street. Enjoy the beautiful summer mornings at Streets of St. Charles every second Saturday from May to September. Your $5 Admission gets you a $5 Streets of St. Charles gift card of your choice (participating tenants only).
NEW MELLE FESTIVAL
WHEN:  June 14 - 16
WHERE:  New Melle, St. Charles County
Carnival, parade, live music, great food, and family atmosphere. 
During the entire festival kids will enjoy carnival rides as the adults enjoy the world famous gizzards & cold beverages.  There's vendors, food booths, and more.   
WINE COUNTRY FEST
WHEN:  June 15 - 17
WHERE:  Defiance, St. Charles County
Join the Defiance Merchants Association as they host this annual Festival throughout Defiance. Meet the locals, Daddy/Daughter Dance, BBQ Competition, Live Music, Father's Day Grill Out, and Car Show.
PRIDE ST. CHARLES
WHEN:  June 16, 11:00 AM to 10:00 PM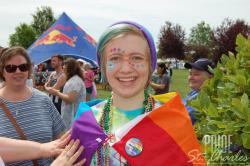 WHERE:  Frontier Park
"Building Bridges, Building Community" - Pride promotes equality within St. Charles County and advocates for the LGBTQIA+ community through positive events, support, education, and resources. This 4th annual festival will include 100 vendors, music, beer, dog adoption, youth/teen village, Live Art/Tye-Dye, Photo Ops, and much more. Feel free to bring blankets and lawn chairs to this free event.
KATY TRAIL BIKE RIDE
WHEN:  June 18 - 22
WHERE:  Katy Trail/Frontier Park
The 18th annual ride allows bicyclists to experience the Katy Trail State Park from Saint Charles to Sedalia. The ride covers approximately 237 miles of the Katy Trail and features activities during the scenic five-day ride on the nation's longest developed and most popular rail trail.  
FOOD TRUCK EVENT
WHEN:  June 19, 5:00 to 8:00 PM
WHERE:  Frontier Park
The City of St. Charles' Parks and Recreation Department presents this ever so popular event where attendees can enjoy live music as they indulge in a variety of delicious food options available by different food truck vendors. Bring your lawn chair or blanket and please note that some trucks may be cash only.  Music by – Catfish Willie Band
MUSIC ON MAIN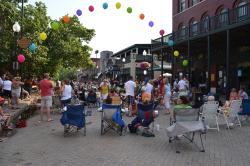 WHEN:  June 20, 5:00 to 7:00 PM
WHERE:  100 - 200 Blocks of North Main
Join the Historic Downtown Association for a street party with Music by Vynal Tap, Classic Rock Band. 
BCI'S 20TH ANNIVERSARY WING DING
WHEN:  June 21, 5:00 to 9:00 PM
WHERE:  Family Arena Parking Lot
This event has become a St. Charles County favorite featuring all-you-can-eat Chicken Wings from some of our area's best restaurants and other dining/food establishment, awesome entertainment, and ice-cold beverages. It is BCI's largest fundraiser with all the proceeds benefiting adults with disabilities. 
ST.CHARLES COUNTY SYMPHONY GALA CONCERT
WHEN:  June 27, 7:00 PM
WHERE:  OPO (Old Post Office) 119 South Main
Bring your lawn chairs for this FREE Gala Patriotic Concert on Main Street. 
HOP ON THE ST. CHARLES TROLLEY
WHEN:  7 days a week
WHERE:  10 stops
Take the Free 40-minute Loop to the 10 Designated Stops operating 7-days a week! This service transports visitors & residents to various attractions and provides overview of the area. Monday - Saturdays 11:30 AM to 9:30 PM & Sundays 11:30 AM to - 7:30 PM. The route includes stops at the Saint Charles Convention Center, The Streets of St. Charles, Ameristar Casino Resort Spa, Historic Main Street, Frenchtown District, and Bass Pro/Mark Twain Village.
SAINT CHARLES CONVENTION CENTER Upcoming Events:
ST. LOUIS BEST BRIDAL SHOW
WHEN:  July 15, Noon to 3:30 PM 
Visit with the area's BEST wedding vendors including DJs, Photographers, Photo booths, caterers, salons, gown/tuxedo shops, reception sites, florists, & more, $5 Cash @ Door 
MISSOURI NUMISMATIC SOCIETY'S COIN SHOW
WHEN:  July 26-28 
Free Admission, over 135 Booths
14TH ANNUAL HEALTHY LIVING SENIOR FAIR
WHEN:  August 14, 10:00 AM to 2:00 PM  
STL POP CULTURE CON
WHEN:  August 17-19  
38TH ANNUAL BUILDERS HOME & REMODELING SHOW
WHEN:  September 21-23 
THE FAMILY ARENA Upcoming Events:
PORTRAIT: THE MUSIC OF KANSAS
WHEN:  July 13 
KILLER QUEEN, FEATURING PATRICK MYERS
WHEN:  July 14 
HAPPY TOGETHER: The Turtles, Chuck Negron formerly of Three Dog Night, Gary Puckett & The Union Gap, The Association, Mark Lindsay former lead singer of Paul Revere & the Raiders, and The Cowsills
WHEN:  August 18
THE RETURN OF ROCK OF THE '70S: featuring an evening of St. Louis classics as April Wine, The Babys, Savoy Brown, and the Pat Travers Band share the stage for one night only! 
WHEN:  October 5 
SMOKEY ROBINSON, Live in Concert
WHEN:  October 6 
JEANNE ROBERTSON - The Rocking Chair Tour
WHEN:  October 12
LEGENDS OF COUNTRY featuring The Oak Ridge Boys, Tanya Tucker, & The Gatlin Brothers
WHEN:  October 20

FOUNDRY ART CENTRE Upcoming Events:
THE EDGE OF EXCESS 
WHEN:  Now - June 22 
Far more than interest or mere enthusiasm, obsession speaks of one's deeper nature.  This all-media exhibition asks artists to dig into true passion – when the significance of a subject becomes immersive. Obsession can take many forms. Collections and intense repetition are common examples of how a single object made multiple is physical manifestation of an obsession. No matter how the artist views their own, or others' obsessions, this exhibition invites artists to display their own interpretation of this concept.  
COLORLESS
WHEN:  June 29 to August 20, Opening Reception - June 29 from 5:30 PM to 8:00PM
This all media exhibition invites artists to submit works based on their use of a "colorless" palette. Sometimes a monochrome palette can say more than a full spectrum of color and create a striking contrast. Artists are invited to share work that is composed of a majority of black, white, and all shades in between.
DECORATED SUGAR COOKIE CLASSES
WHEN:  First Sunday of each month from 1:00 to 3:00 PM
Join Jackie from SugarBot Sweet Shop to learn the basics of decorating beautiful sugar cookies with royal icing. Pre-registration required, for beginner level (18+) class, $40 person. Themes:  June 3 – Summer Fun; July 1 – Patriotic Pastries; Aug. 5 – Back to School; Sept. 1 – Sweet September; Oct. 7 – Halloween!; Nov. 4 – Fall Fun; Dec. 2 – Winter Wonderland. Call SugarBot to Book Your Spot – 314.961.9104 
LUNCH IN THE GRAND HALL
WHEN:  Every Thursday from 11:30 AM to 1:30 PM
catered by Spiro's - $12 person - for delicious and authentic Greek cuisine.
SUMMER CAMPS
WHEN:  June 4 to August 3 (M-F)
Art Camps for Kindergarten through High School, Half Day ($120) or Full Day ($190) 
OIL PAINTING WORKSHOP
WHEN:  July 15 from 1:00 to 4:00 PM
Pets Painting,create unique art with your dog and cat. ($100)

CITY OF SAINT CHARLES PARKS & RECREATION Upcoming Events:
Aquatic Facilities: Celebrate 80 Years of Aquatics!
NEW  WAPPLEHORST:  1875 Muegge Road 
Open Monday-Sunday 11:00 AM to 7:00 PM (thru Aug. 12), check website for hours from August 13 to Sept. 3. This new facility features a new multi-passenger Boomerango Slide which is 40 feet tall. It is the 21st Boomerango slide in the United States and there's only 80 in the world, plus lazy river, body flume slide, wet ledge, spray ground, & Children's Activity Area. Rates: $6.50-$8.50
NEW  BLANCHETTE:  1900 Randolph St.  
​Open Monday-Sunday, 11:00 AM to 7:00 PM 'til August 12. Children's Activity Feature, 3 slides, rock climbing wall, lap pool, 2 diving boards, and more. Rates: $6-$8
MCNAIR: 3200 Droste Road
Open Monday-Sunday, NOON to 6:00 PM. Rates $3-$5
FOOD TRUCK EVENTS
WHEN:  June 19, August 21, & October 16, 5:00 to 8:00 PM
Enjoy live music as you indulge in a variety of delicious food options available by different food truck vendors.  Bring your lawn chair or blanket (some trucks cash only).  

LINDENWOOD'S J. SCHEIDEGGER CENTER FOR THE ARTS Upcoming Events:
ACT INC
WHEN:  June 8-10, 15-17, 22-24
ACT INC will be returning to Lindenwood this summer to present Noel Coward's Blithe Spirit in the Emerson Black Box Theater. Fridays at 8:00 PM and Saturdays & Sundays at 2:00 PM.  
The 2018-2019 Touring Series Announced in July

NEW TOWN AT ST CHARLES Upcoming Events: 
80'S NIGHT WITH THE "RICK SCHROEDER BAND"
WHEN:  June 2, 7:00 to 10:00 PM
WILDFIRE (Country Band)
WHEN: June 16, 7:00 to 10:00 PM
BUTCH WAX & THE HOLLYWOODS
WHEN:  June 30, 7:00 to 10:00 PM
MOVIES AT THE NEW TOWN AMPHITHEATER
WHEN:  June 8 & 22, July 13 & 27, August 3, 17, & 31, at Dusk
NEW TOWN GARDEN CLUB TOUR
WHEN:  June 10, Noon to 5:00PM
CONCERT 
WHEN:  July 1, 1:00 to 6:00 PM
BILL ROEMER BAND
WHEN:  July 3, 7:00 to 10:00 PM
DAN KUSE & DOUBLE D
WHEN:  July 4, 6:00 to Dusk
TRI HARD BIG SHARK NEW TOWN TRIATHLON
WHEN:  July 7-8​
SAINT CHARLES COUNTY Upcoming Events:
RIVER CITY RASCALS
Catch a Home Game at Carshield Field in O'Fallon
O'FALLON FOOD TRUCK FRENZY
WHEN:  June 1, 5:30 to 8:30 PM
WHERE:  O'Fallon Sports Park    
O'FALLON JAMMIN' CONCERTS
WHEN:  Tuesdays, June 5 to August 21, 6:30 to 9:00 PM
WHERE:  Civic Park
ST. CHARLES COUNTY PARKS, Family-Friendly Outdoor Movie Nights
WHEN:  2nd Friday, May through August
Enjoy a FREE movie (and popcorn) under the stars at different St. Charles County Parks
SUMMERFEST CONCERT SERIES
WHEN:  June 7 & 21, July 12 & 26, August 23, 6:00 to 8:00 PM
WHERE:  The Meadows at Lake St. Louis
Enjoy great music at these free events, complete with Food Trucks 
SUNSET FRIDAYS @ 370 LAKESIDE PARK
WHEN:  6:30PM - Friday Night Concerts through August 10
WHERE:  370 Lakeside Park in St. Peters
 
HISTORIC DANIEL BOONE HOME AT LINDENWOOD PARK Upcoming Events:
NATIONAL BOONE DAY
WHEN:  June 7, 9:00 AM to 5:00 PM
With the purchase of a Boone Home tour, you can chat with the great frontiersman, portrayed by 30-year Boone Home volunteer Barney Combs.  Enjoy various frontier-related activities, presentations from Boone historians, & celebrate the life of one of the greatest frontiersmen.  Adults $8, 60+ $6, & 5-12 yrs. $5
FATHER'S DAY GRILL OUT
WHEN:  June 16, 11:00 AM to 2:00 PM
Your dad will be able to try his hand at various frontier activities, plus a grill out with hamburgers, hot dogs, & a root beer float. $6
HISTORIANS IN RESIDENCE: DANIEL BOONE & JOHN FILSON
WHEN:  June 23, 9:00 AM to 3:00 PM
When you purchase a guided tour of the Daniel Boone Home, you'll also be able to meet these two.   
HANDS ON HERITAGE: SOAP MAKING
WHEN:  July 14, 11:00 AM to 3:00 PM
Learn how to combine fat and lye water to produce a strong cleaning soap that once was used by pioneer families on the frontier and is similar to what we use today.  $5 registration
TRADITIONAL MUSIC DAY
WHEN:  August 18, 11:00 AM to 3:00 PM
Learn about traditional music. If you are a folk music lover, you'll love this free event.
​FIRST MISSOURI STATE CAPITOL STATE HISTORIC SITE Upcoming Events:
St. Charles History Talks from 7:00 to 8:00 PM (talks sponsored by Friends of the First MO State Capitol)
"ROSE PHILIPPINE DUCHESNE"
WHEN:  June 21
The Shrine of Saint Phillipine Duchesne in St. Charles is a lasting tribute to the French missionary who brought formalized education and a zeal for sharing the Catholic religion to the Missouri frontier. Canonized in 1988, this incredible woman is memorialized at the shrine here in St. Charles.  Join the site's archivist, Theresa Graff, in exploring the fascinating work of St. Phillipine Duchesne. $10 donation suggested   
 "56

TH UNITED STATES COLORED INFANTRY (UNION)

"
WHEN:  July 19  
Join historian Sarah Cato to explore St. Charles' role in the famous 56th United States Colored Infantry during the Civil War. Cato will also share the process she went through to get the troop properly memorialized in Jefferson Barracks National Cemetery. 
"AMERICAN CAR AND FOUNDRY"
WHEN:  August 16  
Have you ever wondered why Main Street dead ends at Clark Street?  Justin Watkins will present the history of the American Car & Foundry (AFC).  Along the way, we will meet some of the most famous employees and learn about ACF's role in the St. Charles economy from its days as St. Charles Car Company up to WWII.
"SLAVE DWELLING PROJECT"
WHEN:  September 20   
Join members of the Slave Dwelling Project and the African American Genealogical Society to learn about their work in restoring, preserving and studying extant slave dwellings in the United States.  Learn about identifying these properties and what you can do in your community to save them.
"ST. CHARLES COUNTY'S OWN SERIAL KILLER"
WHEN:  October 18  
In 1940, Wentzville housewife Emma Hepperman was arrested for killing her husband, Tony Hepperman. Her husband of just over a month ingested arsenic. The investigation that resulted showed that Emma had killed at least five of her seven husbands, plus some more family members, mostly from eating her "famous" potato soup. Join Victoria Cosner, site administrator, to learn more about this fascinating and frightening piece of St. Charles history.
But wait there's More Happenings:
MO STATE 2018 ROBOTICS CHAMPIONSHIP
WHEN:  Saturday, June 9 from 9am-5pm  
WHERE:  Liberty High School in Lake St. Louis 
The top FIRST Robotics Competition team across MO will compete in a one-day tournament to crown the MO State FRC Champion. You'll see 24 teams from across MO competing on 3-team alliances with 120 industrial grade robots that are designed, built, and operated by high school students. This a free, family-friendly public event. A free general admission ticket! Enjoy the action and be inspired!
What's Next? Mark Your Calendars: