Join us for the 25th Annual Mosaic's Fine Art Festival!

2019 marks the 25th Anniversary of the Annual MOSAICS Fine Art Festival, which takes place along North Main Street in Historic Saint Charles, Missouri September 13, 14 & 15, 2019. The City of Saint Charles, Missouri will also be celebrating their 250th Anniversary throughout 2019, and plans are underway with several city-related entities, municipal groups and organizations to incorporate the 25th Annual MOSAICS Fine Art Festival into their overall celebration plans - including a customized painting of the Seaman statue for the St. Charles Convention Center and Embassy Suites Hotel.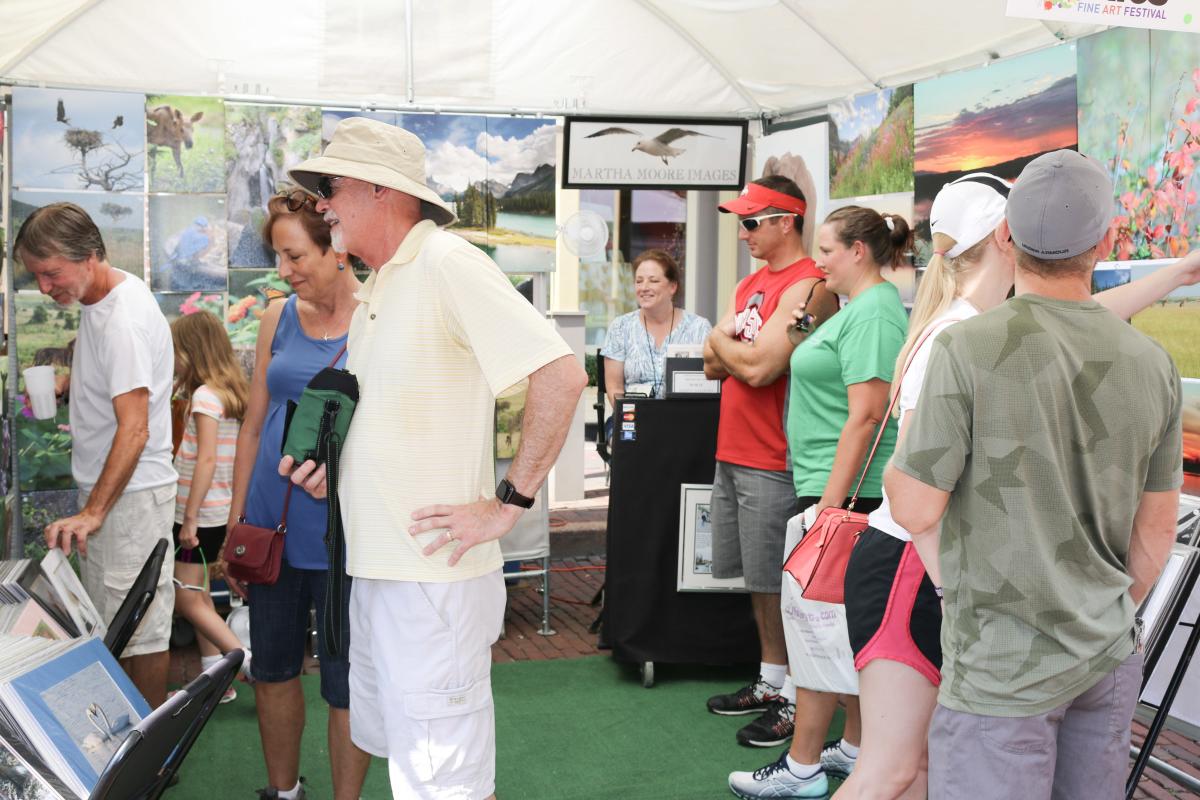 The MOSAICS Fine Art Festival concentrates on high-quality art, education, and community involvement opportunities. Over the past 25 years, MOSAICS continues to grow as the premier professional arts festival held in St. Charles County and is a registered nonprofit 501 c (3) status organization with the State of Missouri.
Parents and children alike will enjoy the arts educational opportunities at the Children's Village tent which includes a kids creation station for kids 14 and under to explore art through a variety of mediums; and the Art Shop for Kids where children can purchase fine art donated by participating MOSAICS artists at a nominal cost.
To enhance the overall Festival experience for all attendees, the H. Robert Pank Memorial Entertainment Pavilion/Stage provides musical talent and LIVE entertainment for everyone of all ages.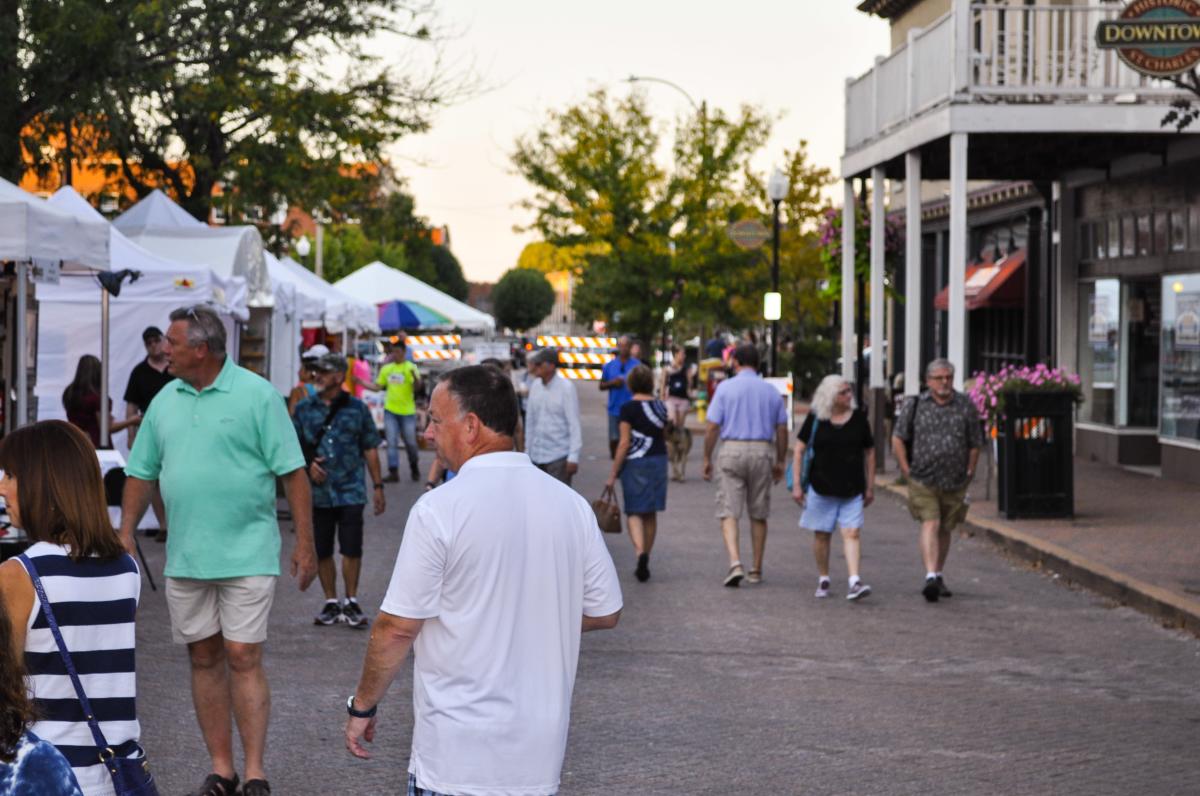 New for 2019
During her career as a leader within the St. Louis Metro area Arts community, Mosaics Founding Board Member Joyce Rosen championed arts education and programming for young residents. As the founder and a leader of many arts organizations, festivals and events, Joyce established art education and programming opportunities, engaging families in culture and teaching children to appreciate art. 
To mark Joyce's passing last year, MOSAICS will be hosting a special High School Art Competition for grants/awards for students to further their studies in the arts, and the competitors will have a special booth showcasing their work during the Festival."