On the hunt for one-of-a-kind treasures? You're in luck! St. Charles' new, monthly, flea and artisan market is the perfect haunt for those obsessed with unique antiques and locally-made goodness. This open-air community event takes place on the second Saturday of each month April - December, 8:00 AM - 2:00 PM in the city hall parking garage, and features live music, food trucks, artwork, and more! Here's what to expect.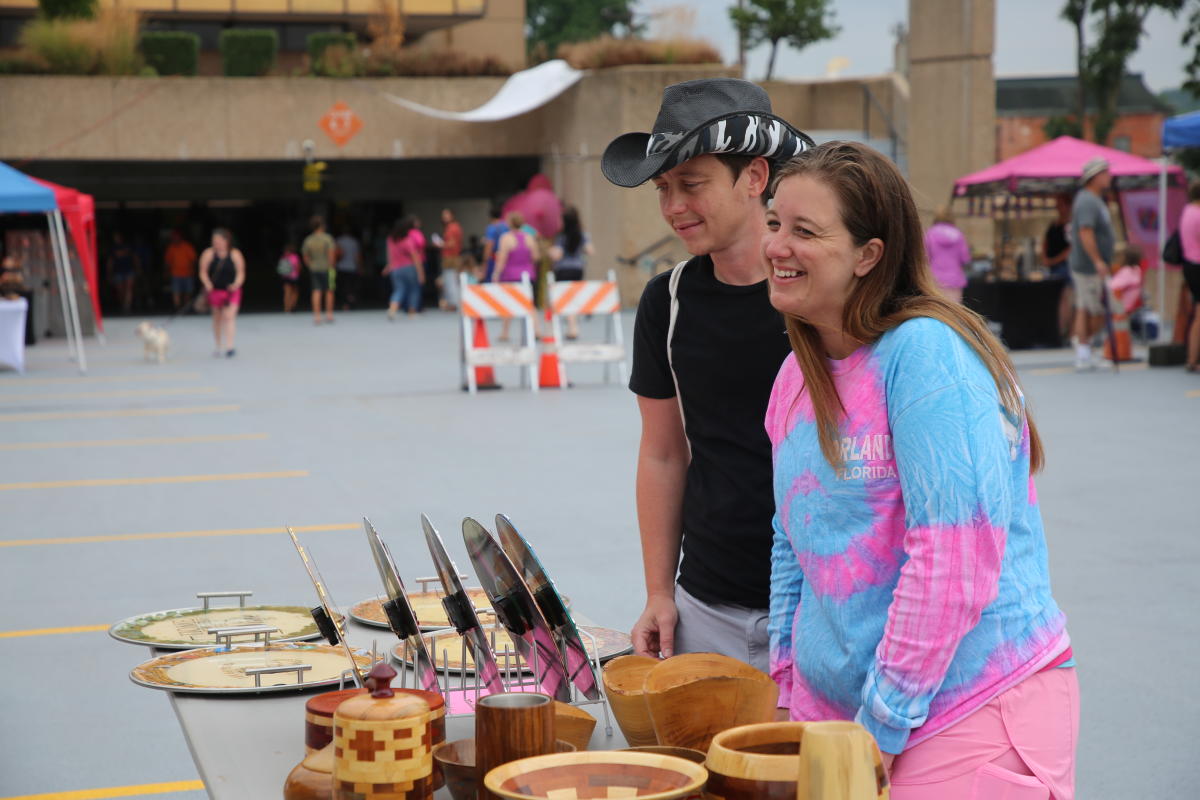 The St. Charles Flea & Artisan Market "started with a dream and joy!" The team with a dream is made up of three best friends, Julie, Laura, and Ann, with a long history of thrifting, networking, and reimagining. With the help of the City of Saint Charles Special Events Department, they were able to find a home for the market in the parking garage at City Hall (200 N. Second Street), adjacent to Main Street, St. Charles, and have been thriving ever since!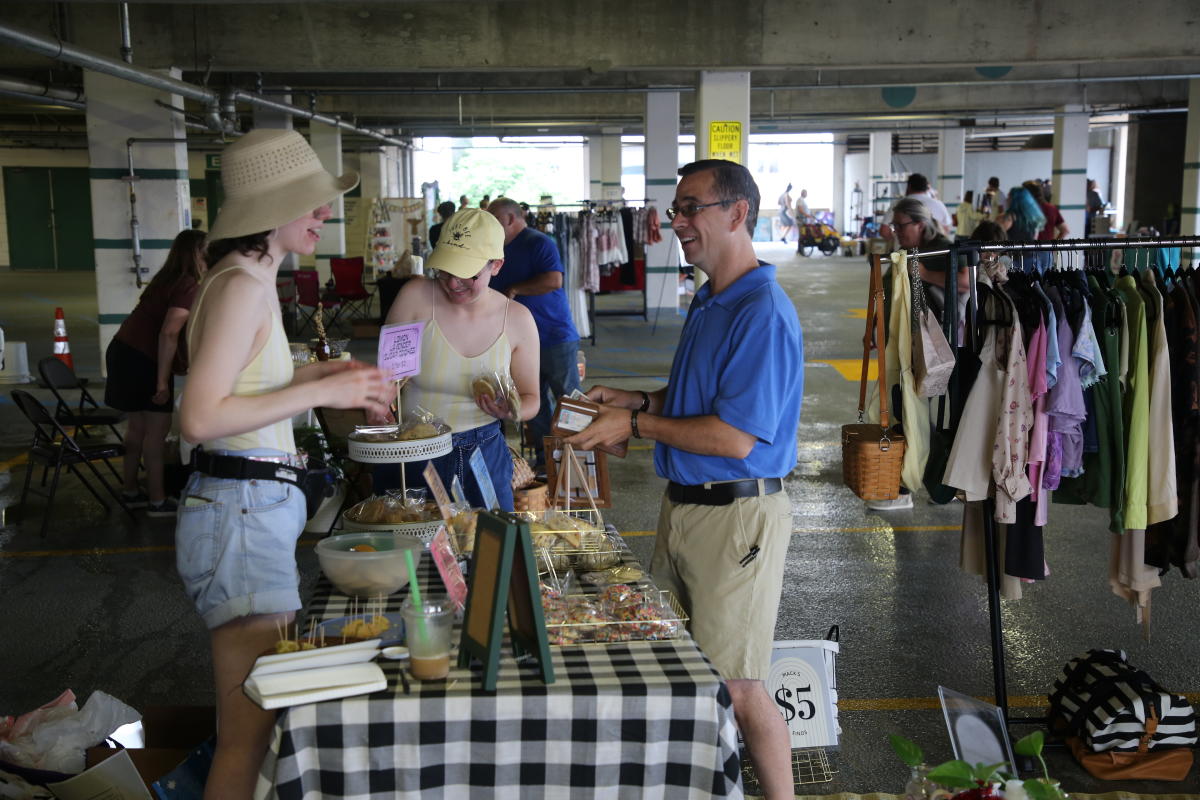 Event Dates
Rain or shine, the market goes on! On the second Saturday of every month, Julie, Laura, and Ann take the parking lot by storm, filling the space with eager vendors. The 2023 dates are as follows: April 8th, May 13th, June 10th, July 8th, August 12th, September 9th, October  14th, November 11th, and December 9th.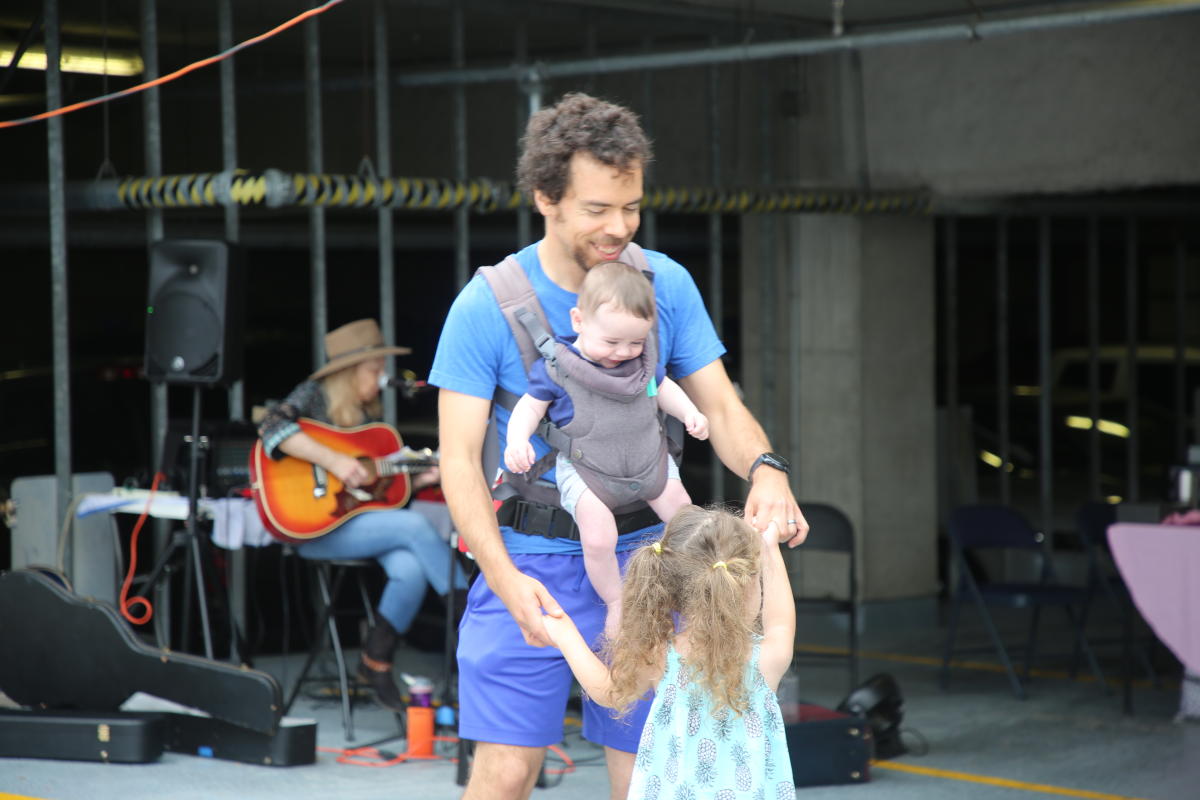 Live Music
Dance, jive, and enjoy the local flavor of fantastic, St. Charles musicians while you shop! Each market also features the addition of a local musician, providing an energetic atmosphere for all ages.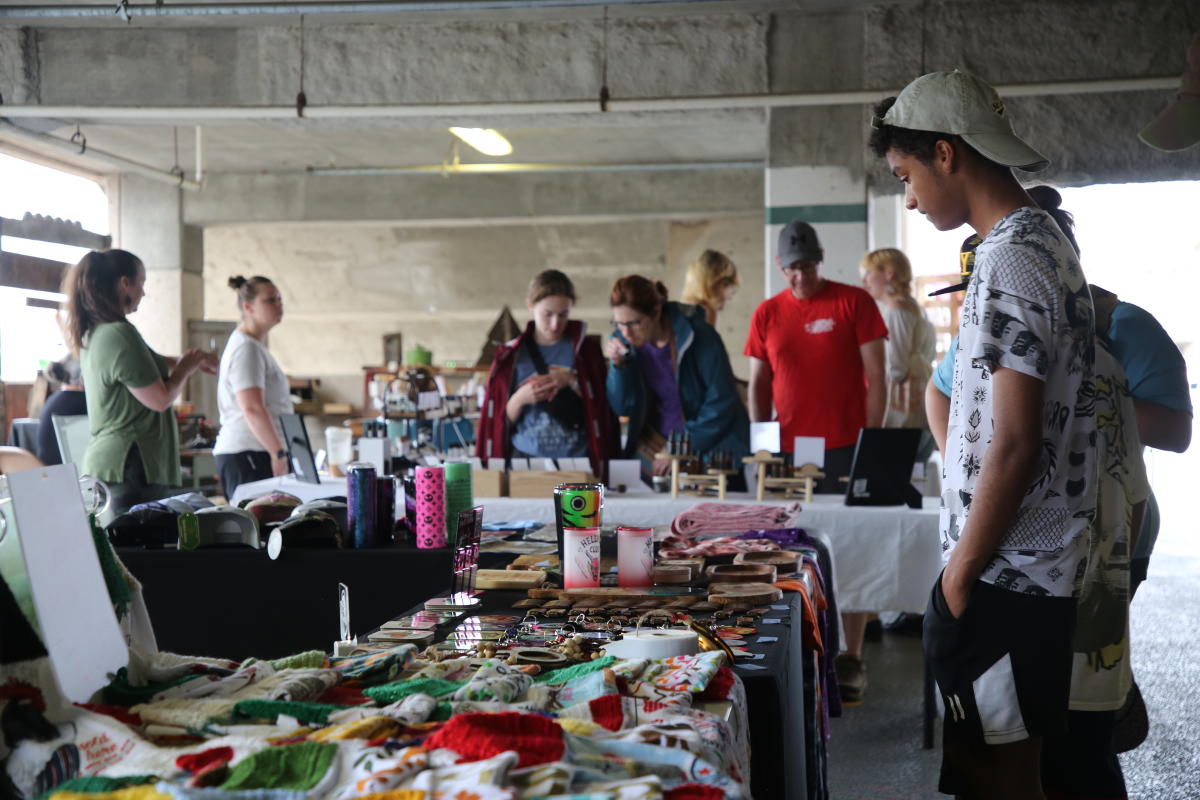 Flea Market Vendors
Whether you're a local regular, or a tourist stopping through, there are several vendors that you won't want to miss when you visit this hidden gem in St. Charles. You'll find blankets, hoodies, tumblers, and even... drumroll please... personalized beer combs at, "Angel's Creations Gifts." "ReTreasured by Regina," is the booth to visit for true, vintage finds. "Frannie Mae Designs and Finds," is another savvy scavenger, and her well-loved vintage goodies are a must-see for St. Charles vintage lovers. The Dandy Dino Family Boutique is the place to go for those looking for children and baby clothes, and event cute, matching parent and children outfits!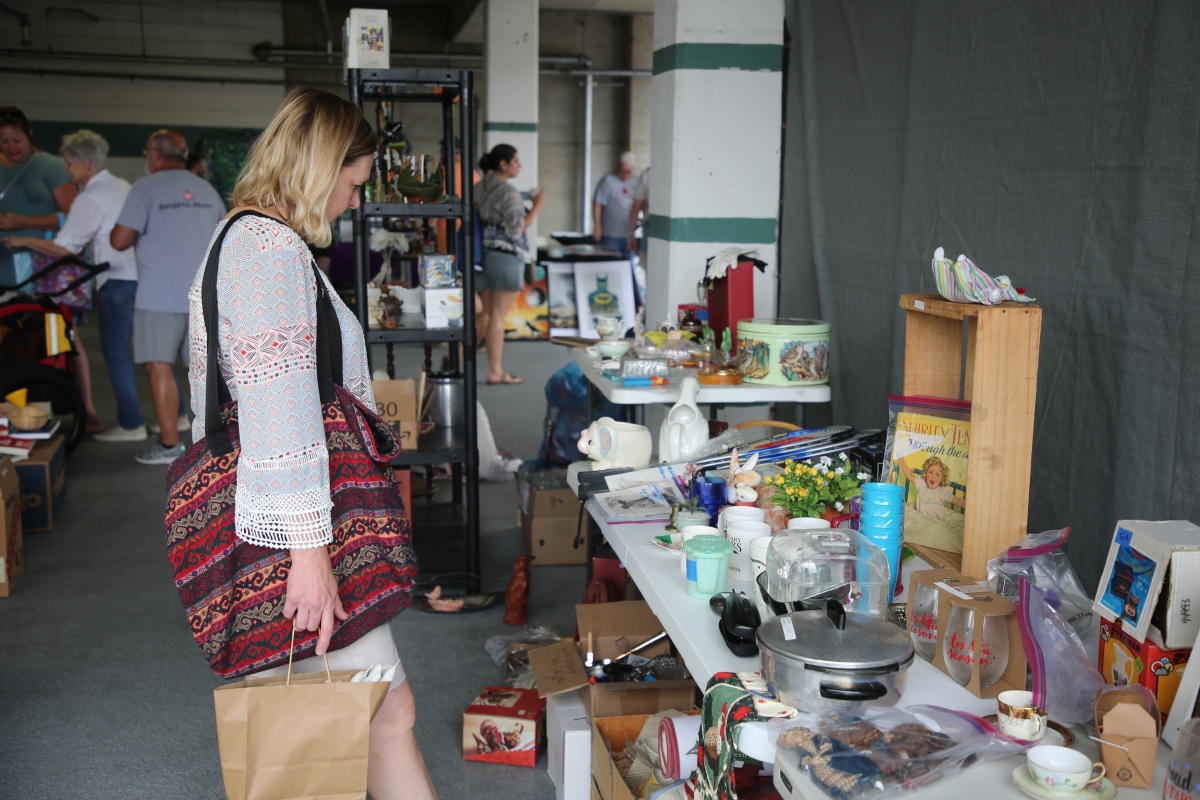 Best St. Charles Vintage Shops
The St. Charles Flea & Artisan Market is located right along Main Street, St. Charles, so after shopping the vintage vendors at the flea market, you'd be remiss not to make sure to head down to Main Street to explore additional vintage vendors! A few can't-miss St. Charles vintage shops include Two Chicks Vintage Marketplace, Fox & Hound Antiques, Mad Hatter Antiques and More, and October Moon.  Click here for a full rundown of nearby antique and vintage stores on Main Street and right up the road in Frenchtown.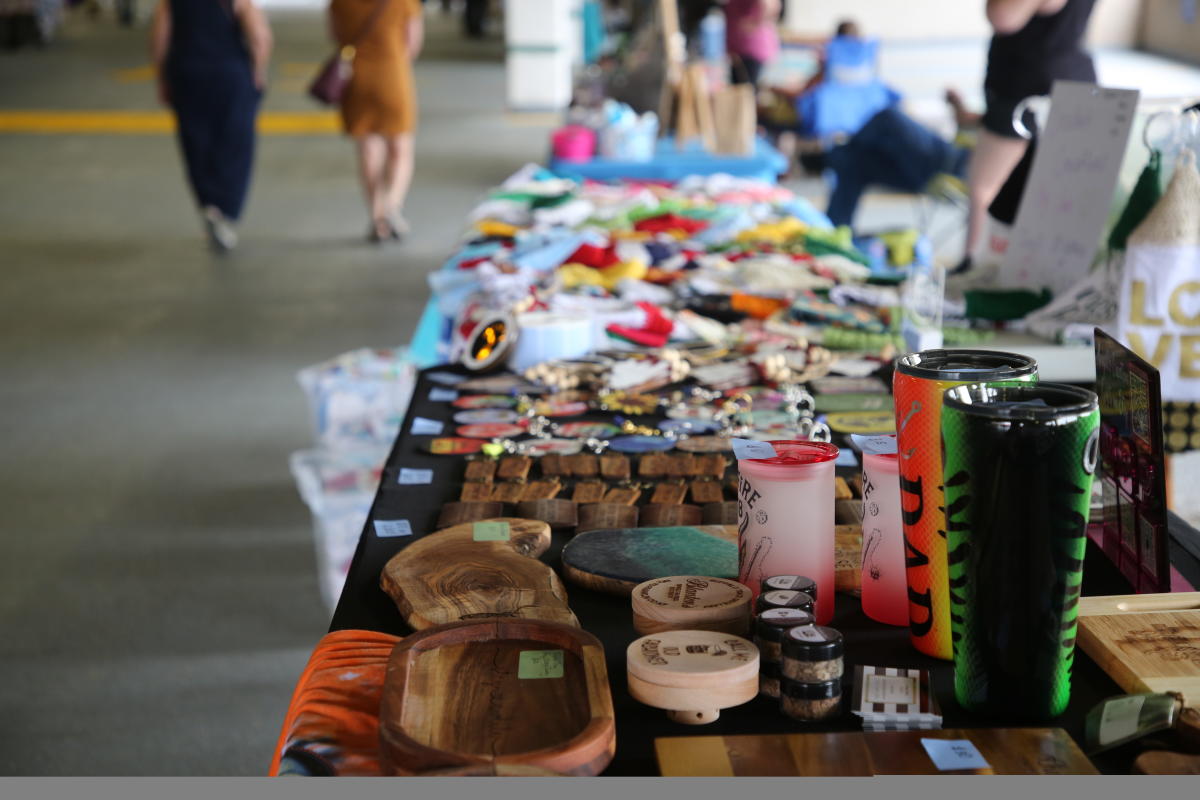 While You're Here…
Shop, dine, and enjoy the historic ambiance of Main Street, St. Charles! Grab a burger at Burger Underground, or a BLT Salad at The Main House, (or something else equally as delicious), and extend your trip to St. Charles with shopping, dining, history, and more.