This week, we are excited for The Pumpkin Glow, Legends & Lanterns® festival, and food trucks in Frontier Park! Did you know, Legends & Lanterns includes a Sensory-Friendly ExpEERIEnce? If you or someone you know has additional sensory needs, sign up for our completely free, self-guided, sensory-friendly tour at the Katy Depot in Frontier Park. A select number of Legends & Lanterns® characters who will be camped along the deck of the depot, and guests will be able to get a taste of the iconic Halloween magic of Legends & Lanterns® in an environment that is less overstimulating, allowing for a more comfortable visit for guests of all ages with sensitivities. Sign up ahead of time here!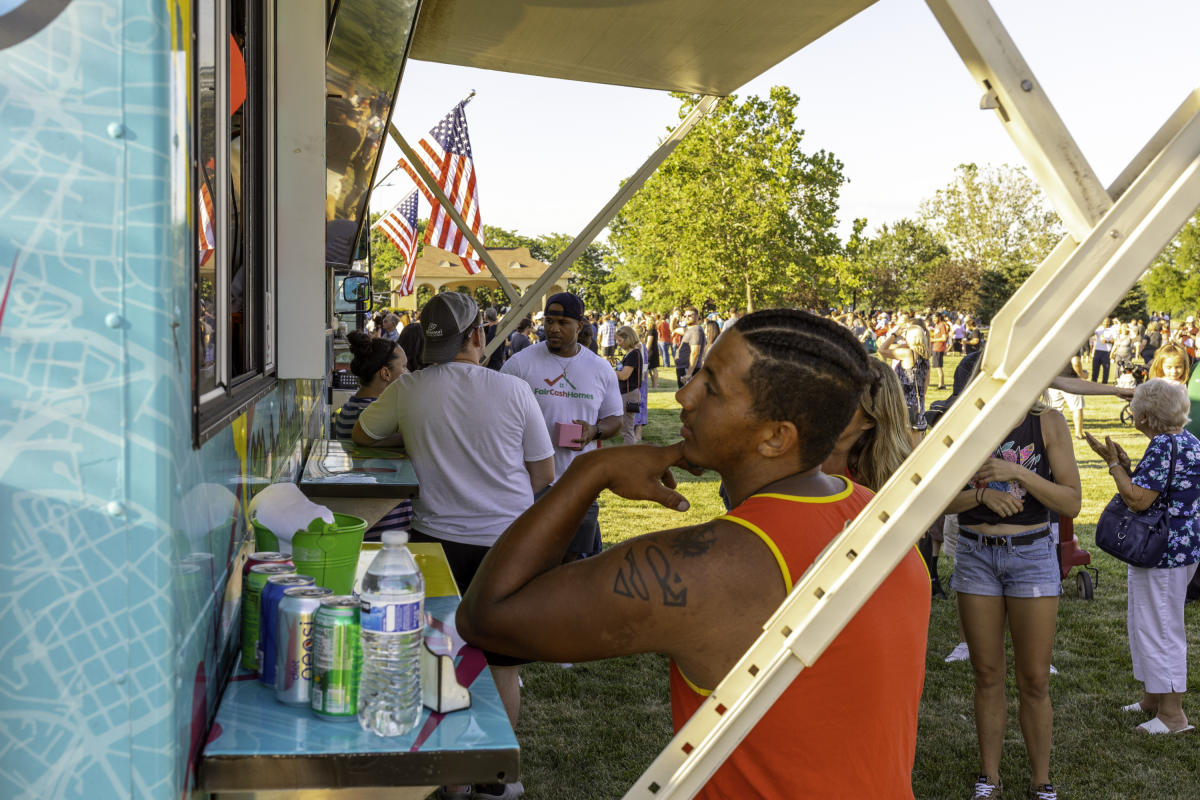 Tuesday, October 19th
Frontier Park
Join us in Frontier Park for this Food Truck Event. Enjoy live entertainment from Rogers & Nienhaus as you indulge in a variety of delicious food options that will be available by several different food truck vendors. Bring your family and friends out for a relaxing evening in the park!
Please keep in mind that some trucks at this event may be cash only. In addition, it is recommended that you bring your own lawn chair or blanket, face masks, and hand sanitizer.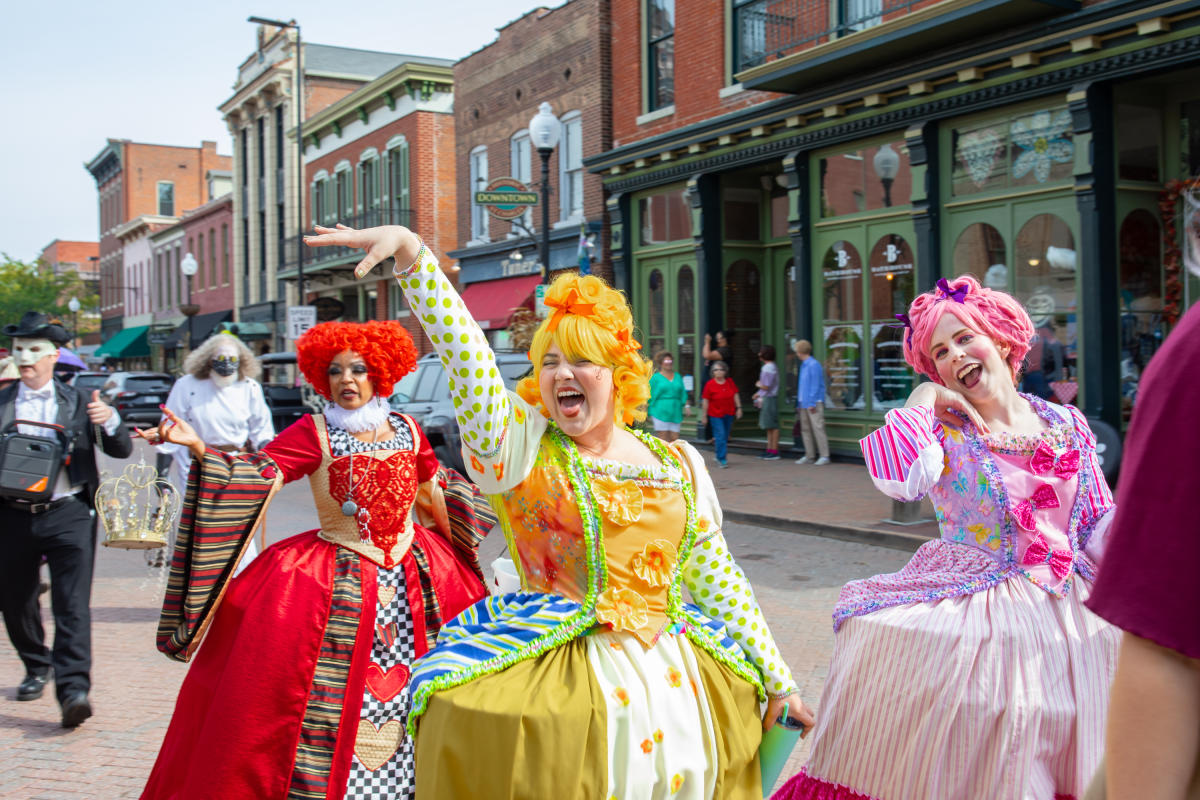 Friday, October 22nd
From the depths of your imagination…from the creeping corners of the Earth…from the far-reaching fathoms of time and space…comes an adventure the scopes of which have never been seen before! The legends of the past have hopped off the pages of the history books and onto Main Street. What thrills await? How will the story end? Join us on Main Street this Friday, Saturday & Sunday to explore all of the free activities Legends & Lanterns® has to offer! Learn more.
St. Charles Zombie Scavenger Hunt: MindBreakZ 4:30 PM – 7 PM
MindBreak needs YOU to save Saint Charles!
Your specialized Zombie Hunting team will meet at MindBreak Escape Rooms to don special electronic zombie detection equipment (Z-Tag Gear), receive a backpack full of critical zombie mapping (clues and destinations), and be sent to collect all the information needed to return to the Antidote Escape Room - suppressing the "zombie effect" and SAVING THE TOWN!
Teams are forming now! Don't miss out on this awesome experience!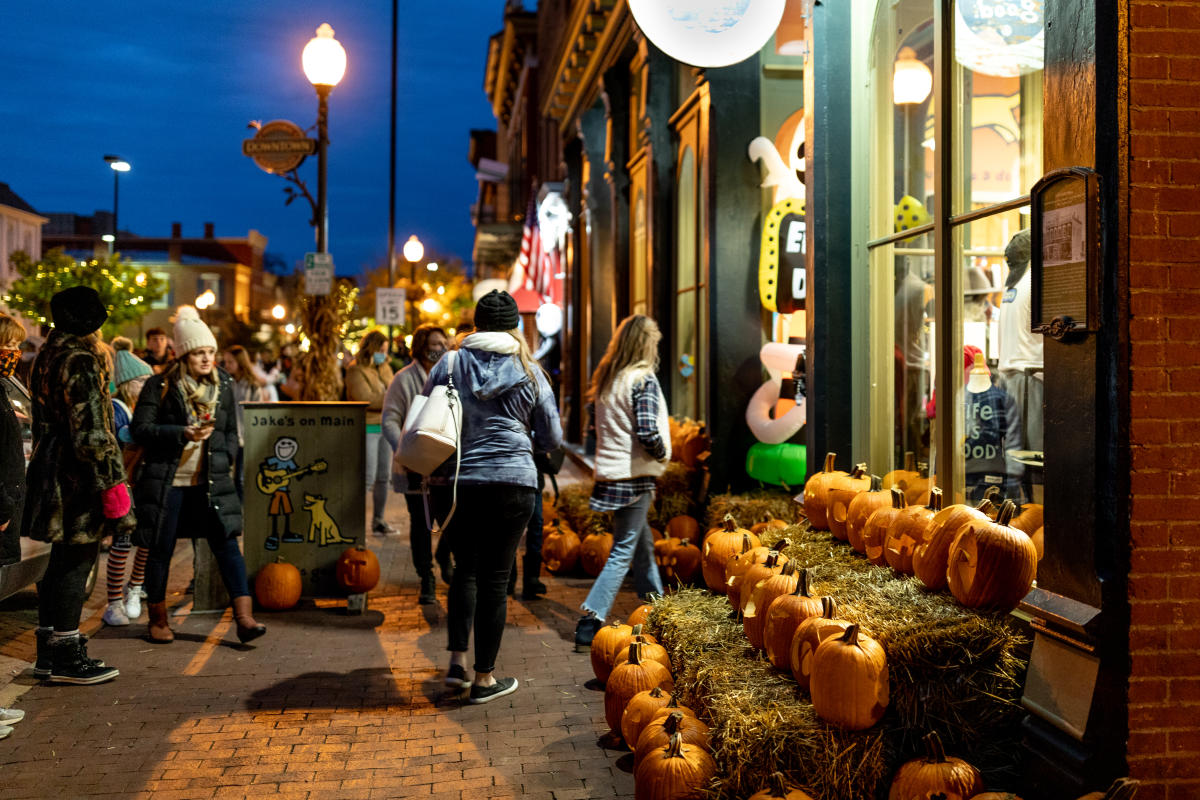 Visit Historic Main Street St. Charles on the weekend before Halloween for a spooktacular event with deals, squeals, and pumpkins! You can take advantage of stores open late to get some scary good deals. The street will be illuminated with hundreds of eerily glowing pumpkins. And of course, be sure to visit with the Legends & Lanterns® characters for chilling ghost stories and haunting encounters. Main Street will be closed during Pumpkin Glow on Friday & Saturday.
This is not a Trick or Treating event.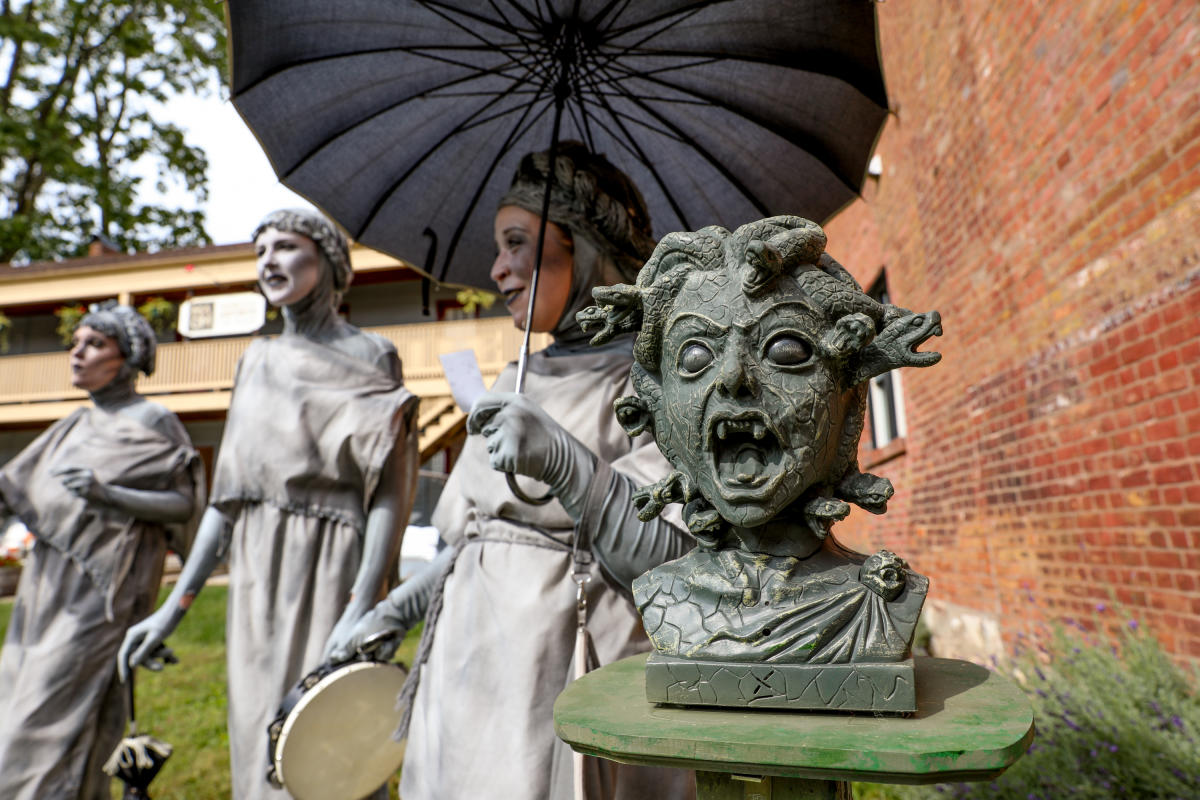 Saturday, October 23rd
Stock up on local food, produce, and handmade wares at the St. Charles Farmers Market.
Legends & Lanterns® continues.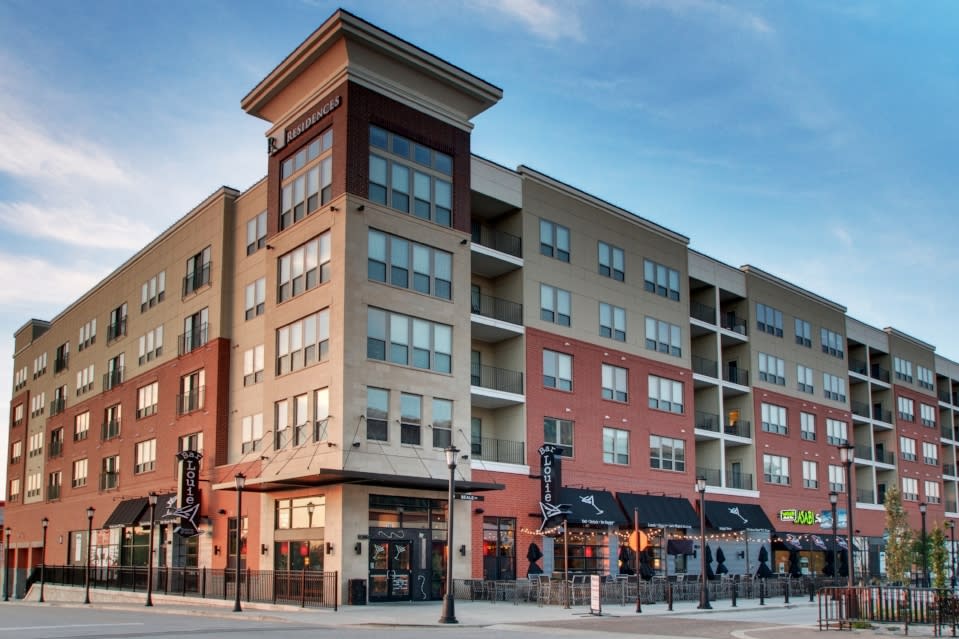 This weekend, join the Streets of St. Charles for their inaugural Autumn Harvest at Streets of St. Charles! Celebrate Fall with pumpkin carving, fall drinks, live music & more.
Buy a ticket and carve your very own pumpkin on Beale Street with someone special! Choose from 3 tiers of tickets including everything you need to carve plus s'mores, charcuterie, or wine & charcuterie! Charcuterie curated by Prasino and wine supplied by Triple 3 Vineyards.
Prasino and Olivino will be set up on Beale selling Fall cocktails, wine, & beer. There will also be live music, a fall photo opp, yard games, and fire pits!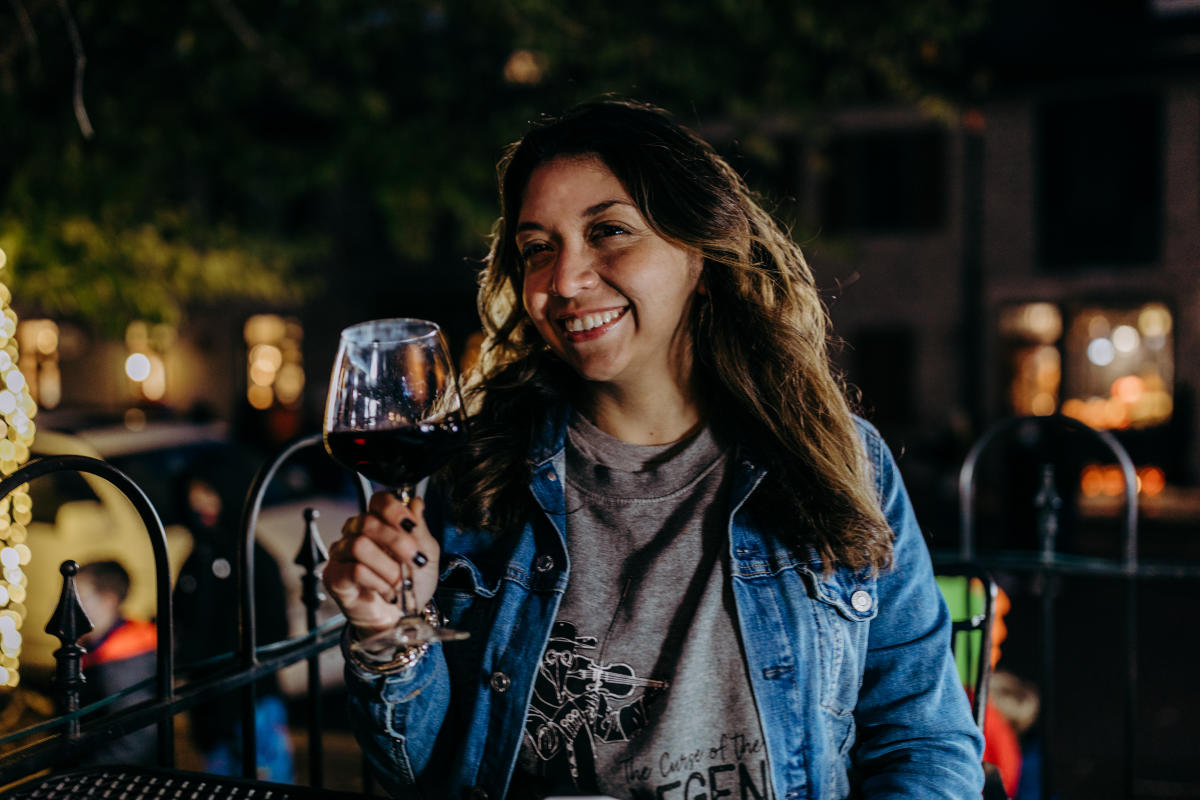 Pumpkin Glow in Historic St. Charles 5 PM - 9 PM
Pumpkin Glow Continues!
MO TEMPO was created to highlight instrumentalists who often do not get to show off their technical skills in modern music, and want to just play to jam! Come enjoy a no-cover night of family-friendly music at St. Charles' new non-alcoholic venue, The Mocktail Lounge. Saturday, October 16th, 7 pm - 10 pm.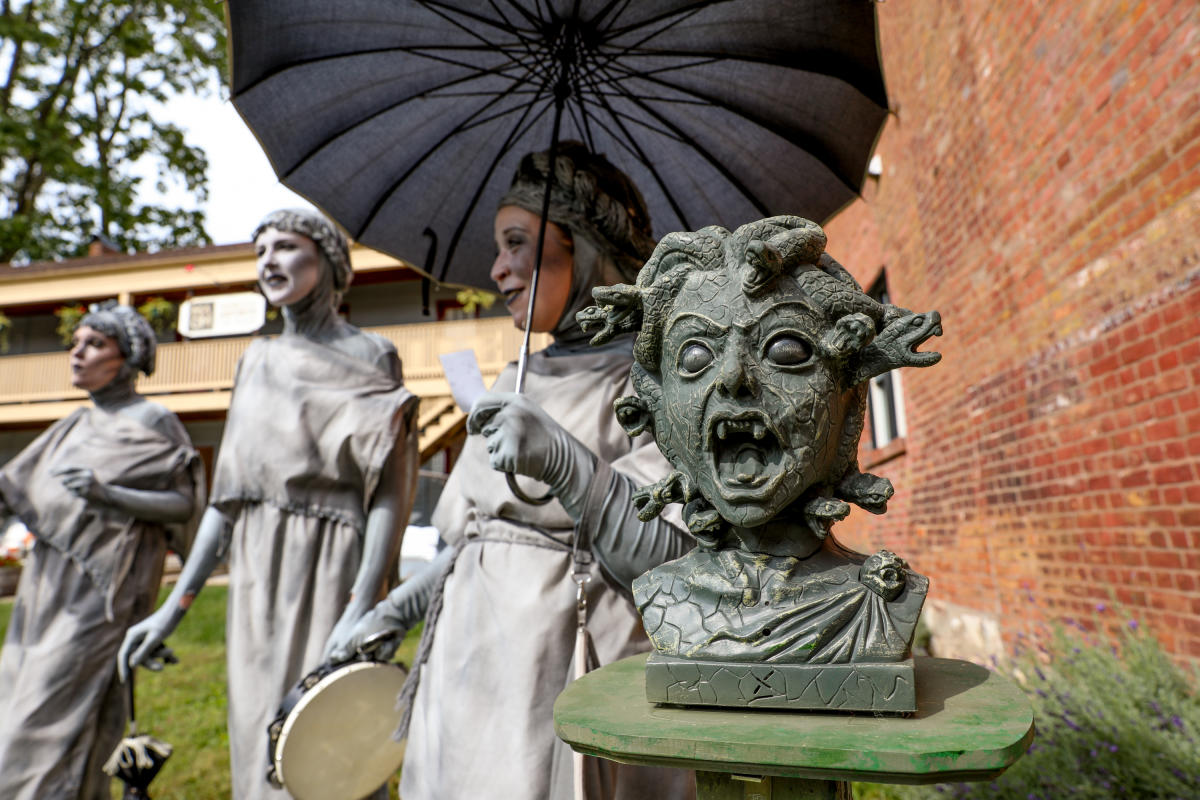 Sunday, October 24th
This is the FINAL day of Legends & Lanterns® 2021! Come see the festival before it ends... and if you didn't get enough, come back next week for the BAYOU BASH: A Legends & Lanterns® Masquerade Ball! Legends & Lanterns® will return in 2022, so stay tuned for next year's festival dates.
The Boathouse St. Charles
Rock & Roll on the River during this live Beatles tribute. The Boathouse offers a variety of food and beverages, great entertainment and amazing scenery with an outstanding view of the Mississippi.

Don't miss this!
BAYOU BASH: A Legends & Lanterns® Masquerade Ball
Friday, October 29th, 7:30 pm-10 pm
Foundry Art Centre | 520 North Main Street | Saint Charles, MO 63301
Revel in the mystique and magic of the marshy deltas of Louisiana. You'll think you've been transported to the festive streets of the French Quarter during this eccentric 21 & up soiree that is the perfect blend of Halloween and Mardi Gras. Dance the night away with your favorite Legends & Lanterns™ characters (decked out in their masquerade finery) as the evening's soundtrack is provided by Miss Jubilee & The Yas Yas Boys. Sip on themed libations as you enjoy an array of activities: a fortune teller, complimentary face painting, games, music, and more!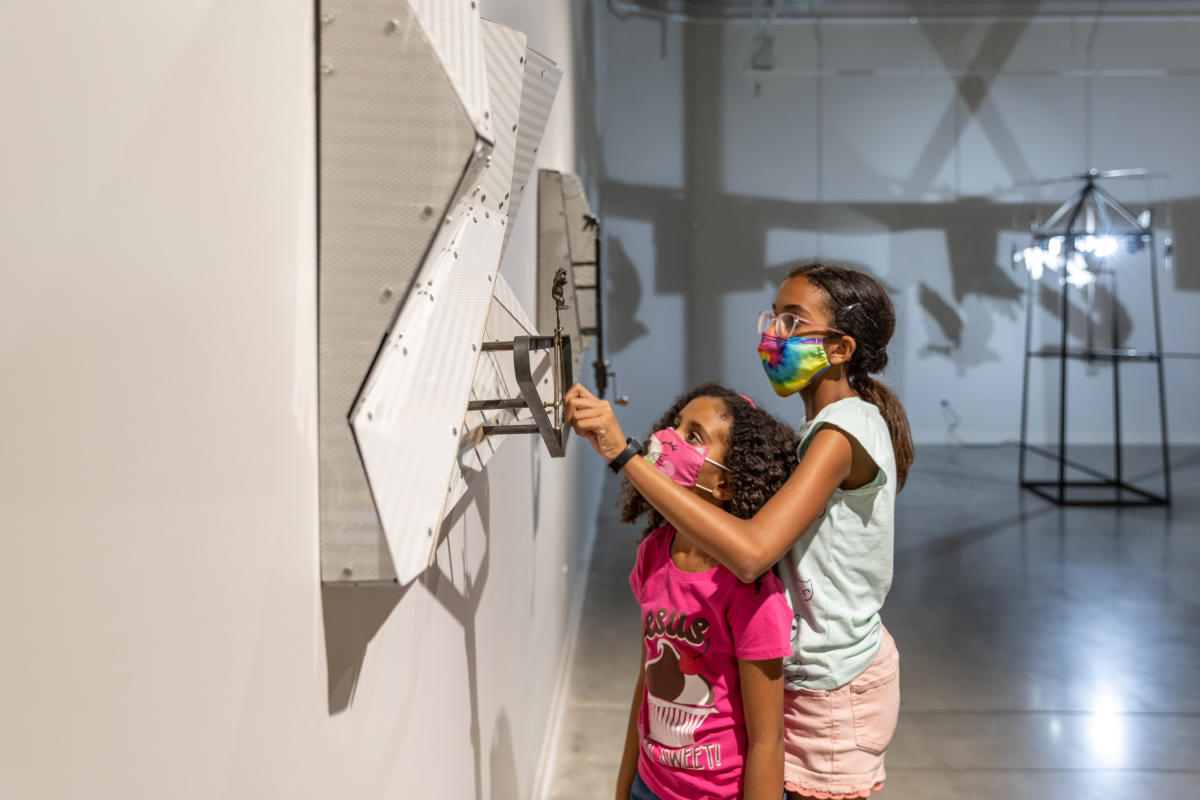 Foundry Art Centre News & Updates
Current Exhibitions at the Foundry:    Mandy Pedigo:  Inheritance: The Endurance of Land , Laura Berman:  Aggregates, dual exhibition by Alison Ouellette-Kirby & Noah Kirby: Illuminations & Implications.
In the Ameristar Gallery – Foundry Studio Artist, Jody Williams, presents Botanical Abstraction: the Amazing Color and Pattern of Plants. On display until November 2.
Register today for Fall Classes & Workshops:  Personalize gifts for the Holidays in our two for one Eco-Dye & Cyanotype workshop Wed, Nov. 10, 6-8:30 pm. Use leaves and flowers to create natural beauty on a silk scarf of blue cyanotype canvas bag.  (Additional bags & scarves available for purchase)  Explore indigo dyeing and Shibori Your State, Wednesday, Oct. 20, 6-8:30 pm.  Family Workshop Holiday Clay Ornaments Sat, Nov. 20, 1:30-3:30 pm. Sign up today!

Merry Makers Market:  December 3 & 4   This two-day event (Friday 5-8 pm & Saturday 10 am-3 pm) showcases regional makers, designers, and artists.  More than two dozen vendor booths & artists will be selling handmade items.  The perfect event to celebrate & purchase gifts for the Holidays!