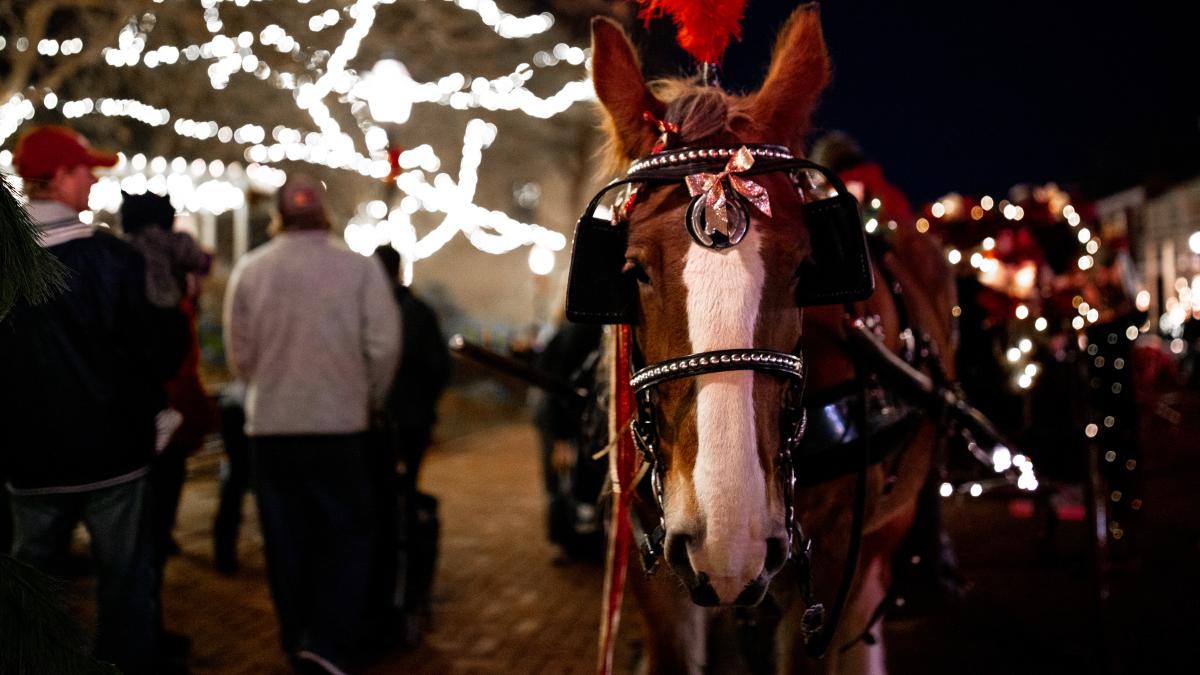 It's the most wonderful time of the year... 
and we all need some Holiday cheer! This season, the Christmas spirit can be found in every corner of Saint Charles, Missouri and Historic Missouri Wine Country. From Christmas carols on Main Street to candlelight walks in wine country, read on to discover spectacular holiday events this weekend, right here in St. Charles. Remember to shop local as you #DiscoverSTC!
Fridays 6-9pm, Saturdays 12-9pm, & Sundays 12-5pm
Christmas Eve 11am-2pm
The 2020 Experience, will be a Contactless Festival where Characters, Santas, Chestnut Roasters, & Carolers will be wearing masks and will be behind decorative barriers.  Visit the Katy Depot which has been transformed into "North Pole Distribution Outpost #636" – you'll get a glimpse of the elf workshop, Santa's mailroom, & Reindeer Hall of Fame, plus view the exhibit "Oh, Christmas Tree: The Evolution of an Icon." Saturdays & Sundays, meet Victorian Santa at the Depot for your very own socially distanced photo!
Vibrant Beauty
Chinese Folk Art from the Shaanxi Region. Now - January 7. Tickets are $10.
As brilliant as the petals of a lotus and as bold as a spring storm, these folk paintings and artifacts of rural China reveal a national spirit that is as charming as it is vital. By depicting scenes of labor within lavish pastoral settings, the paintings celebrate the farmers' unity amidst the immensity of nature. The artifacts in Vibrant Bounty reveal a humanity that aids us in understanding a people half a world away.  
Paperworks VII 
This paper-centric exhibition focuses on how paper can be utilized in art. Last held at the Foundry in 2013, this juried exhibition was open to all artists who utilize paper as an integral component of expression. We asked artists how they push this ancient, tactile experience of using paper to create book arts, sculptures, and other forms of fine art. Now thru January 7! (Virtual Exhibition Available)  
Holiday Season at the Streets of St. Charles
December 1st, 2020 - March 15th, 2021
Explore all that Streets of St. Charles has to offer, collect stamps and earn awesome prizes!  Download your passport booklet online or pick-up at Streets retail shops and restaurants. Grand prize drawings valued at $100 each!
Keep an eye on social media for even more opportunities to win!
Family Arena
LOT OF LIGHTS | Nov. 27 – Jan. 2.
The Family Arena is promising snow every night when it transforms its parking lot into a LOT OF LIGHTS Nov. 27 – Jan. 2. This spectacular holiday drive-through features lasers, holograms, projection mapping, and yes, a lot of lights. In fact, millions of them! As visitors enter the massive tunnel of lights, they will enjoy over a mile of unique and exciting holiday displays at The Family Arena. From there, they'll be dazzled by an array of classic holiday scenes including a Flying Reindeer School, a Victorian Christmas, Candyland, a Winter Wonderland, and more. Drivers will be able to tune their car to a dedicated FM station that will air a curated holiday music playlist.
Hours
 5:30–10:00 PM, Monday-Thursday, and 5:30–11:00 PM, Friday–Sunday, and holidays. Tickets are $25 per car, available online.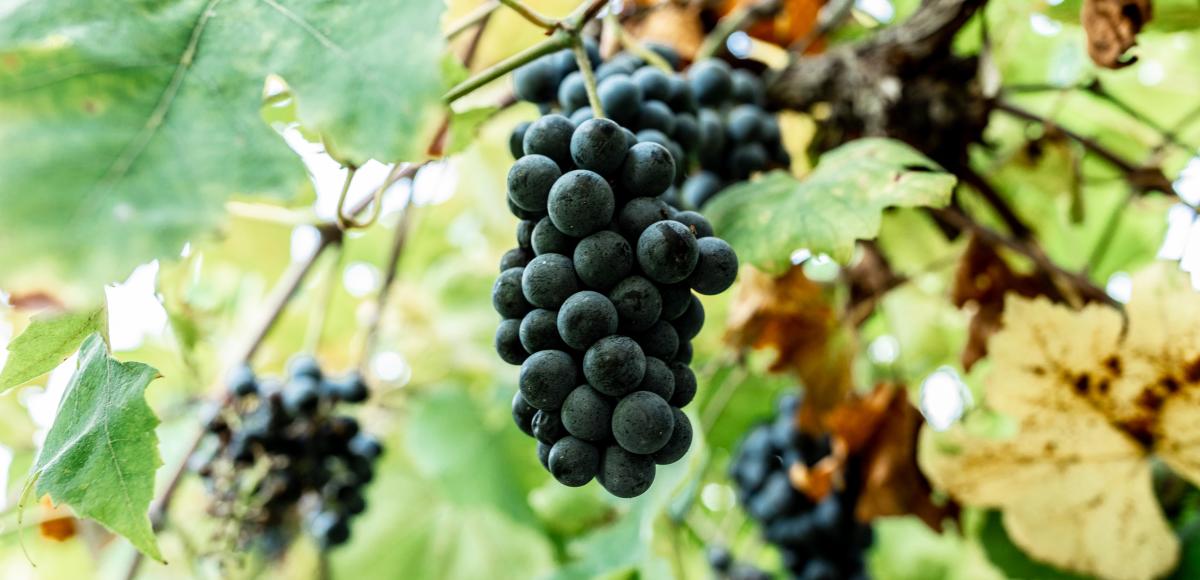 THIS WEEKEND IN HISTORIC MO WINE COUNTRY
Augusta Candlelight Christmas Walk December 11 from 5-10pm in Augusta, MO. Step inside a classic Norman Rockwell Christmas during the
All Entries from the Augusta Gingerbread Haus Contest will be on display at the Augusta Visitors Center on December 11 from 5-8pm. 
Augusta Brew Haus will feature a Special Holiday Menu during the Augusta Christmas Walk on December 11.
In Other News:
SHOP, DINE, STAY, & EXPLORE on Wednesday Evenings this Holiday Season
Late Night Shopping & Dining on Main Street – Plan to Spend the Night!
This year Christmas Traditions festivities are only taking place on the weekends, however many of the Main Street businesses will remain open until 9pm on Wednesdays.  
Receive email updates about what's happening in St. Charles. Subscribe to our newsletter.
Continue to practice Social Distancing & wear a mask as you #reDiscoverSTC!