In downtown St. Charles, visitors will find a sweet family tradition that was established in 1976. Grandma's Cookies features a long legacy of treats on Main Street, offering homestyle baked goods including classics like chocolate chip-studded and sprinkle-covered sugar cookies as well as specials such as cream cheese frosting-topped carrot cake cookies.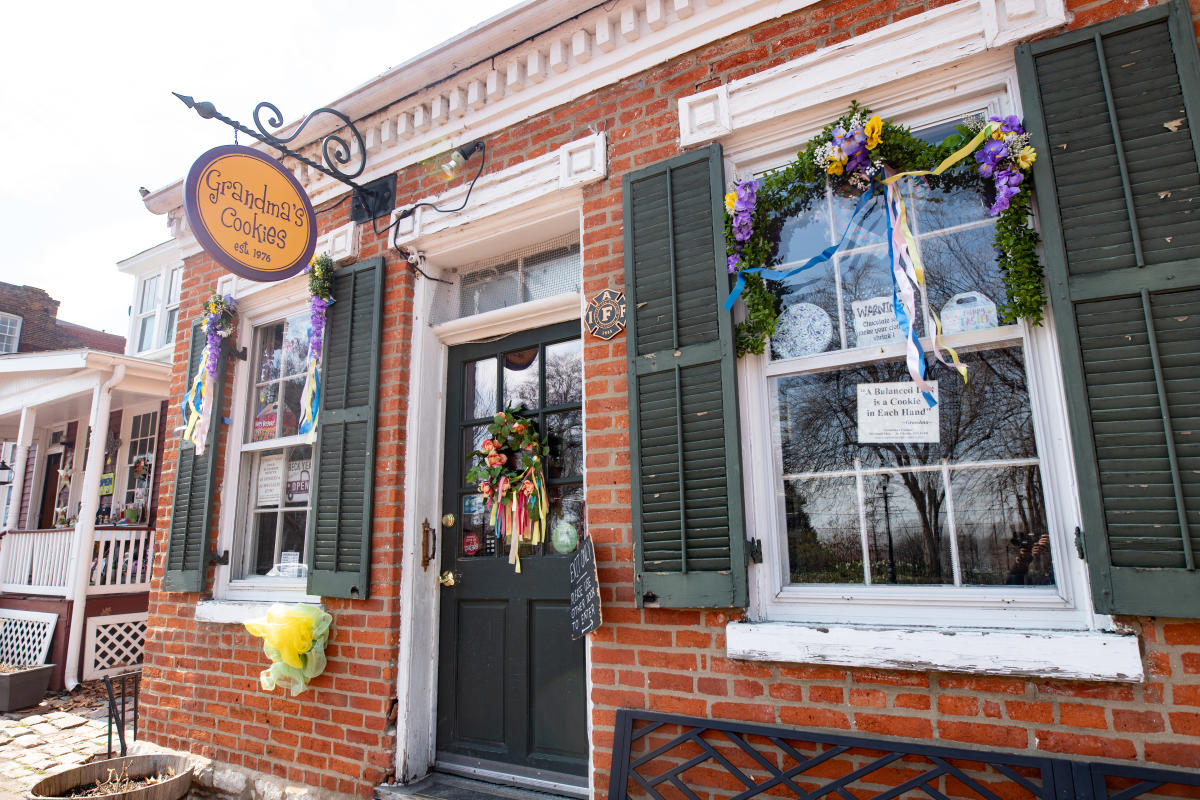 Charlotte Thompson originally purchased the historical building – a former rectory for St. Charles Borromeo church and subsequently an armory – to reside in and sell clothing she made out of. Thompson also loved to bake and came up with an idea to make cookies and give them to children who came in with their parents to shop.
Word began to spread about her tasty confections when her grandchildren started selling the fresh baked cookies to long lines of eager customers out of her kitchen window, and it wasn't long before everyone was encouraging her to sell them full time – which she did for 24 years.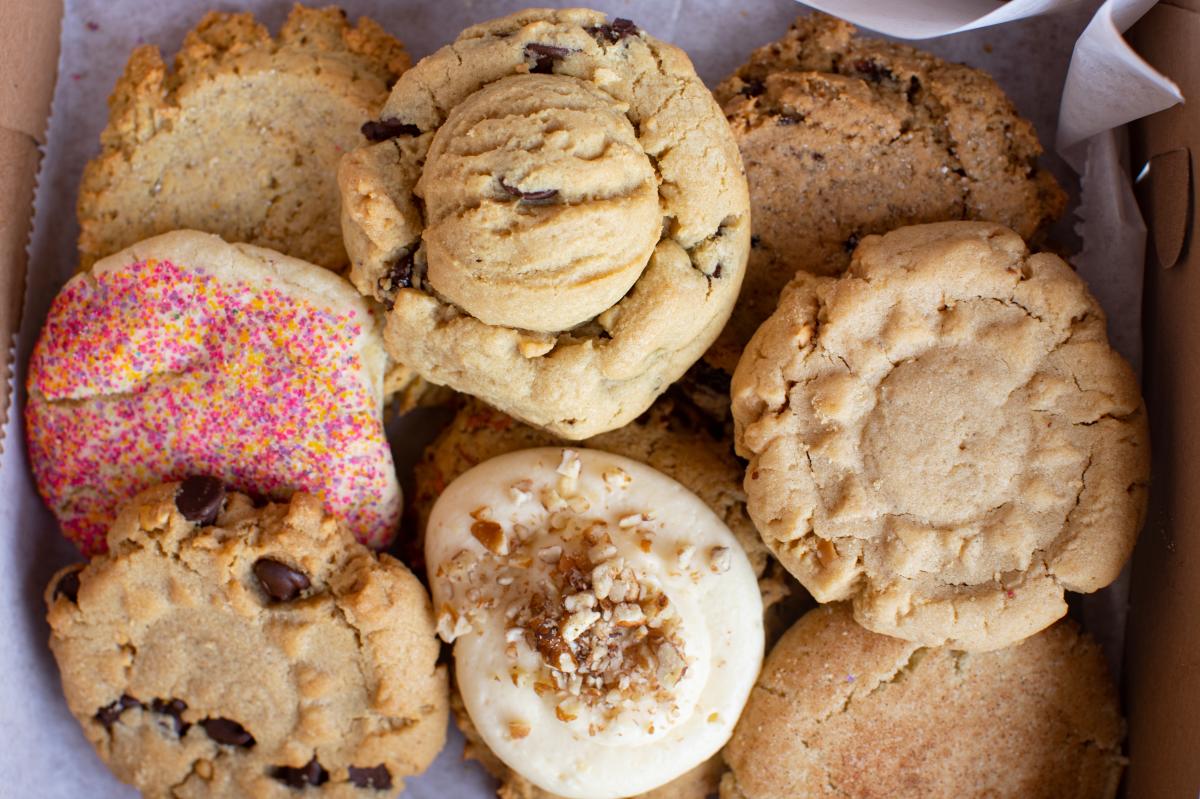 When Thompson retired in 2000, her daughter Nancy Ginnever took over, and several years later, Nancy's niece, Theresa Rubio, heeded the call to step in and keep the beloved family business going. Rubio recalls having her first bite of grandma's cookies as a toddler and even worked at the shop at age ten. Today, the retail storefront is still very much a family affair, with family members and friends alike lending a hand.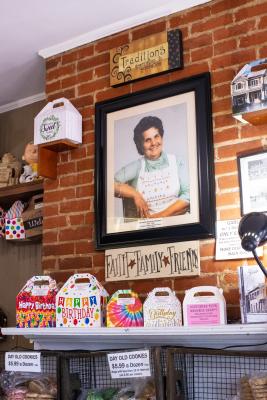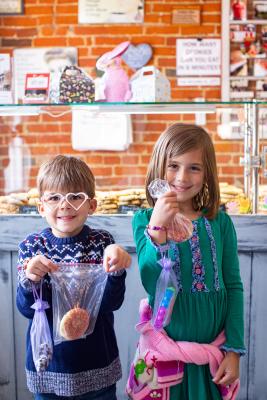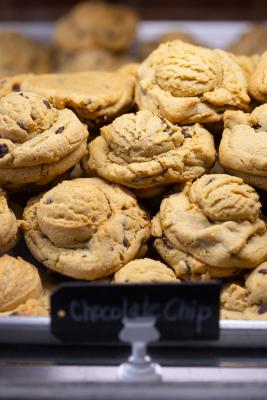 "I love seeing them continue to do what brings a piece of happiness and joy to people's lives," Rubio says. "Ultimately, it's our customers who have come to experience the shop with us over all these years who have made it what it is."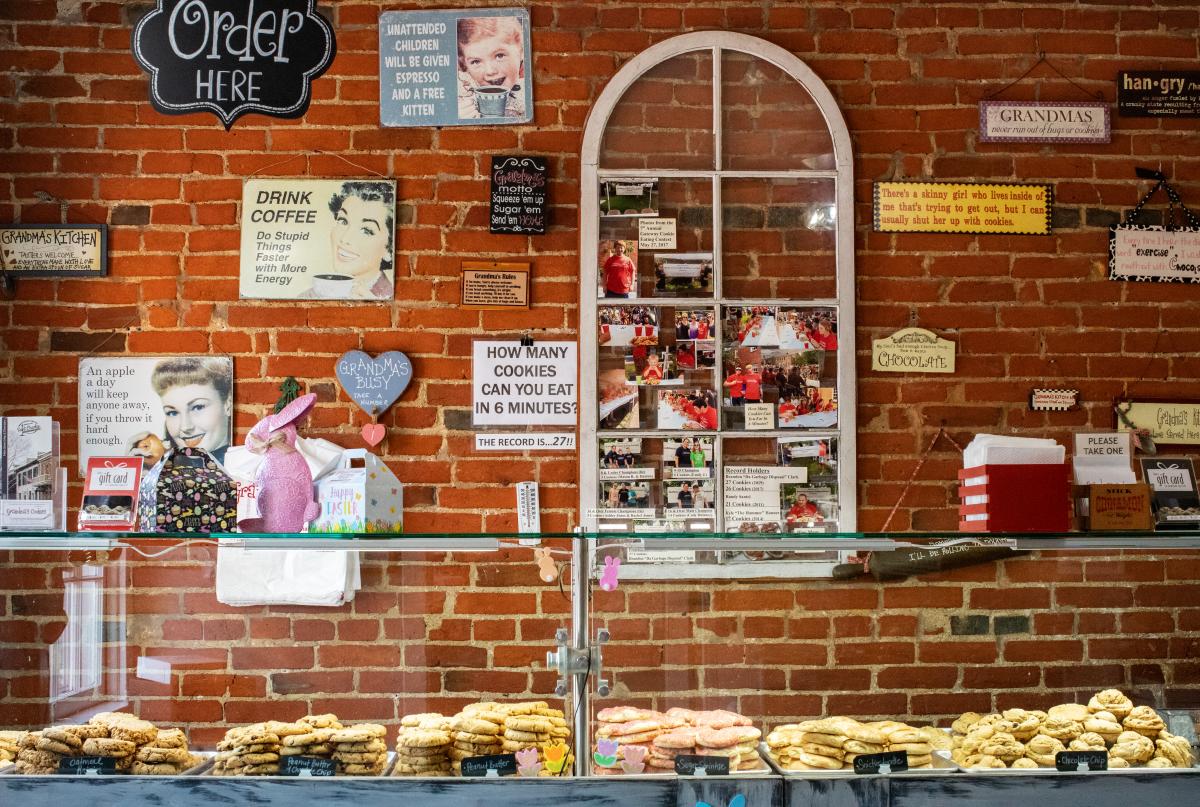 On a typical busy Saturday, an average of around 2,500 housemade cookies leave the storefront in the hands of happy patrons. The cookies are available individually, by the dozen, or as platters. The shop's eight mainstays are chocolate chip, snickerdoodle, sugar sprinkle, peanut butter chocolate chip, oatmeal raisin, double chocolate chip, M&M, and coconut, along with a cookie of the month. Gluten-free options are also available.