St Charles, MO Ice Cream & Desserts
Top 9 Spots for the Sweet Life

Calling all sweet tooths! Saint Charles, Missouri satisfies with cookies, muffins, ice cream, cake, fudge and more. Whether you're looking for an old-fashioned milkshake or some fresh baked goods, visit these nine places for Saint Charles' best treats. Come on, see what all the sweet talk's about.
1. Crooked Tree Coffee House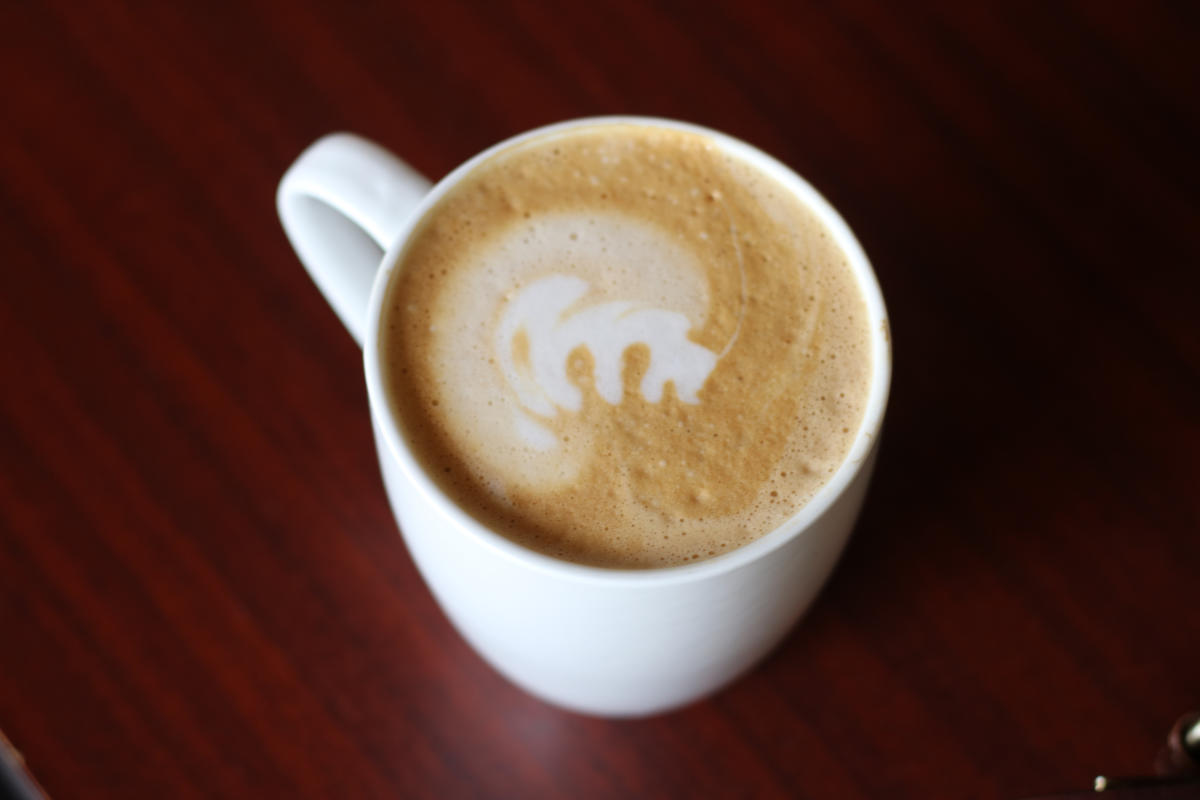 Grab a warm cup of coffee and a sweet, sticky cinnamon roll. Then, take a seat in one of Crooked Tree Coffee House's big, cozy chairs and curl up with a good book. Crooked Tree is a family-owned and -operated coffee house and restaurant. You'll find all your traditional coffee menu favorites alongside specialty beverages such as Cafe Calcutta-a latte featuring cardamom, cinnamon and vanilla. On a warm day, try a Snicker Bar-chocolate, caramel, hazelnut, milk and espresso iced and blended. You won't just find awesome coffee drinks here, though. Crooked Tree has a full menu for breakfast and lunch and, of course, baked goods.
2. SugarBot Sweet Shop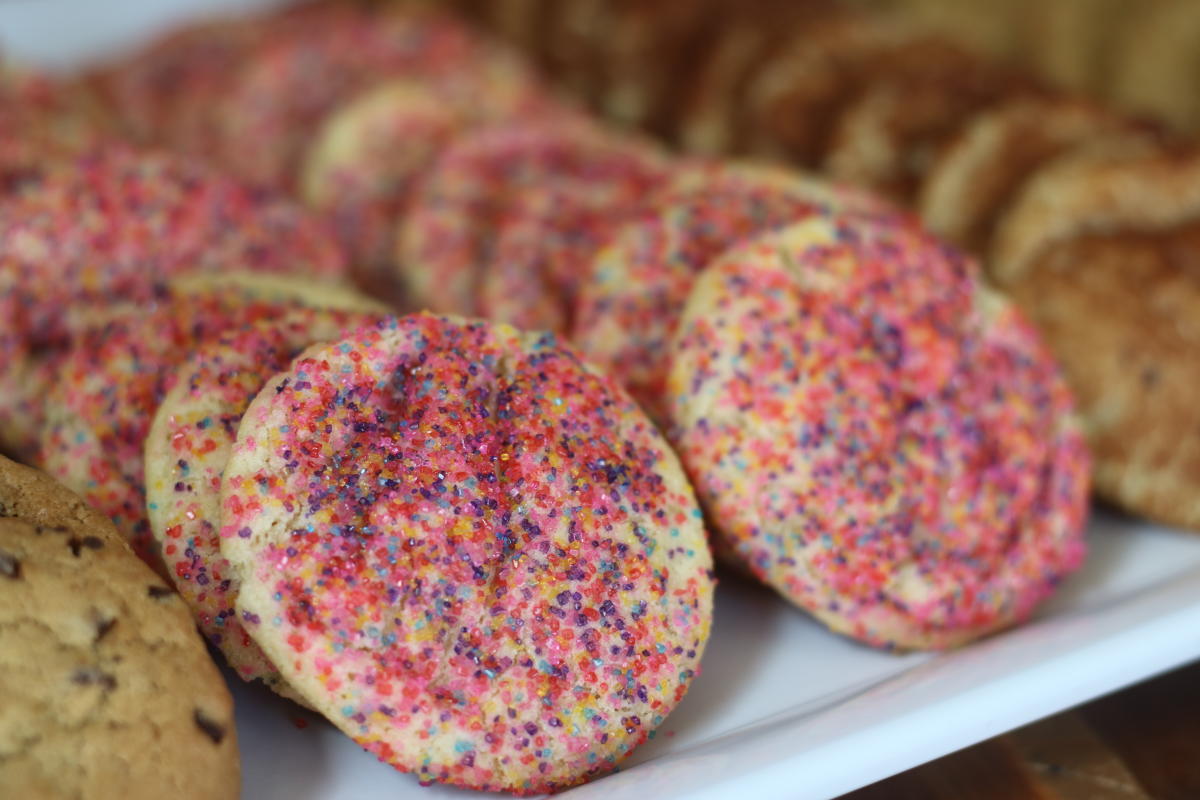 SugarBot Sweet Shop is the most unique spot in Saint Charles. When driving on 5th Street, you won't be able to miss the restored historic home painted a vibrant turquoise, and the front lawn adorned with gnomes and flamingos. Inside, the vibe is homey and whimsical, with wood floors and robot accessories. A bookcase neatly displays jars of candies. SugarBot makes the best of childhood classics and puts a twist on old favorites. Their moist cupcakes deliver a perfect combo of boldly sweet icing on top of flavorful, cakey goodness. You'll also find giant chocolatey brownies, cookies of a variety of flavors and designs, and marshmallows to go with a bottle of their hot cocoa mix. And amazingly, it's all made from scratch.
3. Grandma's Cookies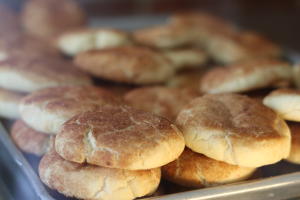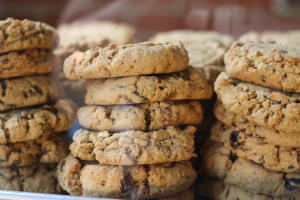 Before you even walk through the door to Grandma's Cookies, the smell of freshly baked cookies wafts over you thanks to strategically placed fans. Located on Main Street, this small shop is the best spot to pop in to grab a few (or few dozen) cookies. Grandma's Cookies serves staple flavors like coconut, sugar, snickerdoodle and peanut butter, and it provides seasonal options as well, like the ginger spice cookie. However, Grandma's Cookies is best known for its warm, gooey, soft chocolate chip cookies. Not only is this arguably its most delicious cookie, but it's most memorable too. Grandma's Cookies shapes it with a cookie scoop, leaving the shape of the scooper on top so the cookie comes out looking like a little hat. And remember, "a balanced diet is a cookie in each hand".
4. Riverside Sweets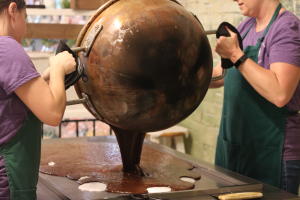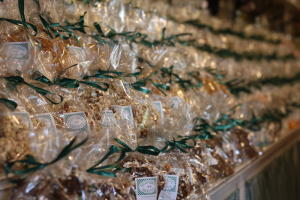 Best known for its ice cream and fudge, Riverside Sweets is located next to the Kister Park Gazebo on Main Street. On warm, sunny days you will find people walking with their ice cream cones over to the park to enjoy the lovely weather and view of the river. Back in the shop, Riverside has bagged goodies lining the walls, and huge pieces of fudge by the slab in display cases. Riverside's fudge flavors include chocolate walnut, cookies and cream, turtle fudge, maple walnut, peanut butter swirl, walnut divinity and the classics, such as vanilla and chocolate.
5. Sugar Cubed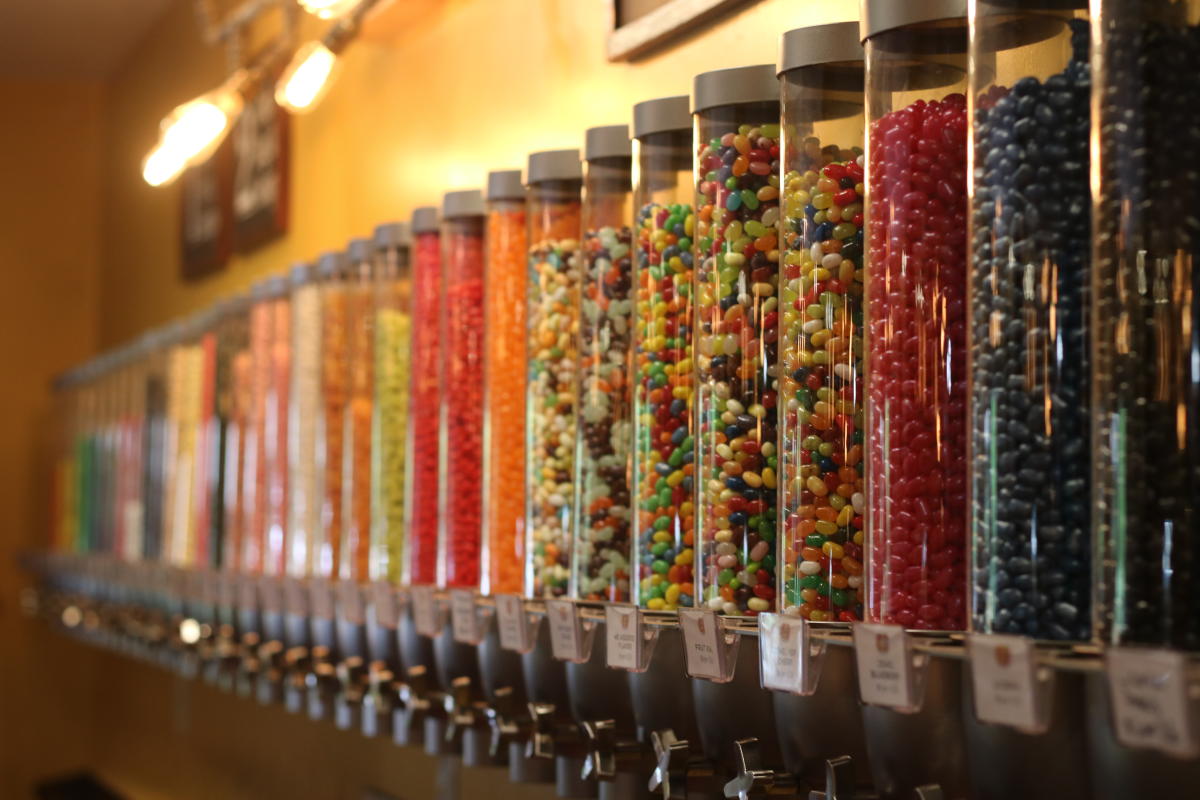 The rustic wood-paneled exterior of  Sugar Cubed casually invites you through its doors, where you'll find all types of candies you know, and many you don't – yet. From chocolate almonds and malt balls to red chocolate blueberries and blue chocolate cranberries, cocoa cravings are covered. Bulk bins allow the option to stock up for a party, or create a custom sampler. The fun doesn't end there, though. Sugar Cubed sets the bar high for beverages too, from a Harry Potter-inspired Butterbeer to fresh roasted Intelligentsia coffee, organic teas and craft sodas. This candy store is owned and operated by a pair of sisters who love sharing the joy of candy.
6. Kilwins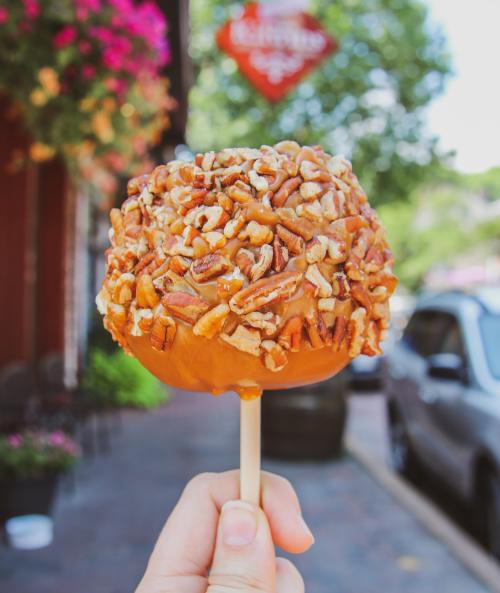 Stand on the sidewalk and look into Kilwins' main window to watch bakers work huge pieces of made-here fudge onto a large marble slab. If that doesn't draw you in, bright display cases filled with specialty candies, caramel apples, chocolate-covered Rice Krispies, truffles and, of course, fudge will. Hand-crafted with original recipes, this fudge is smooth, rich and decadent. A variety with nuts, or sea salt will contrast the sweetness, or if you're a purist, go for the chocolate-a creamy classic mix of butter, sugar and chocolate. Kilwins also carries its own caramel and chocolate toppings, boxes of chocolates and other sweet gifts. The far counter houses an inviting array of ice cream, which you can get piled onto freshly prepared waffle cones.
7. Picasso's Coffee House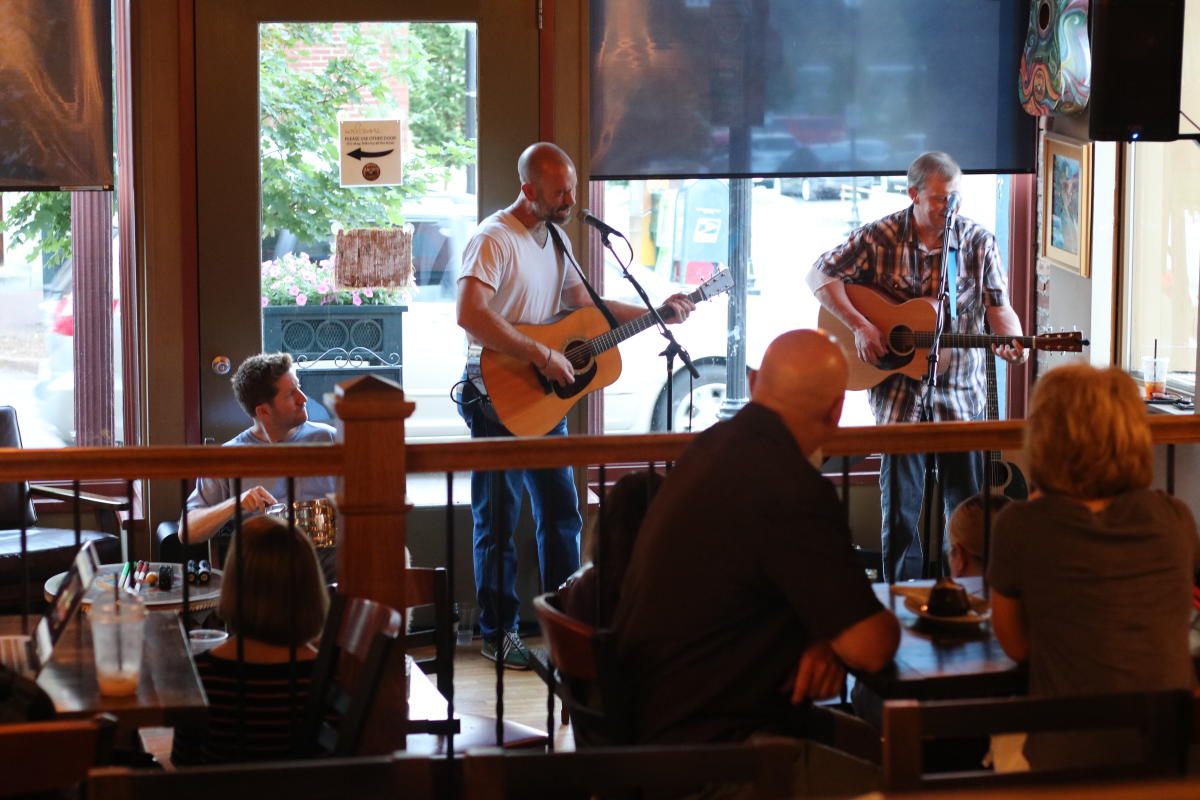 While  Picasso's Coffee House looks like a coffee shop with an eclectic, contemporary, artsy vibe, it goes above and beyond. To begin with, coffee is treated as a craft including options like nitro cold brew. There's a full breakfast and lunch menu, and in the evenings Picasso's offers a selection of wine, liqueur and craft beers. After ordering, plop down into a vintage armchair and admire the Picasso-inspired local art on the walls while soaking in the tunes of the live music this place so often features. The sweets at Picasso's are from the local LaBonne Bouchee Bakery. You can find gourmet cupcakes, mini cinnamon rolls, muffins and more. The cake bomb is an explosion of moist, rich chocolate confection, and the perfect indulgence to go along with a cup of Joe.
8. Little O's Old Time Soda Fountain
Little O's Old Time Soda Fountain is a retro soda fountain shop where you'll find old-fashioned candies, soda pop in glass bottles and Coca-Cola memorabilia to take you back to the '50s. Sit in a red booth or on a stool at the bar and listen to classic tunes while drinking a milkshake. Little O's also offers sundaes and ice cream by the scoop. If you want a local favorite, try its Gooey Butter Cake sold by the slice or by the pan. You can even get a Gooey Butter Milkshake!
9. Sucrose Bakery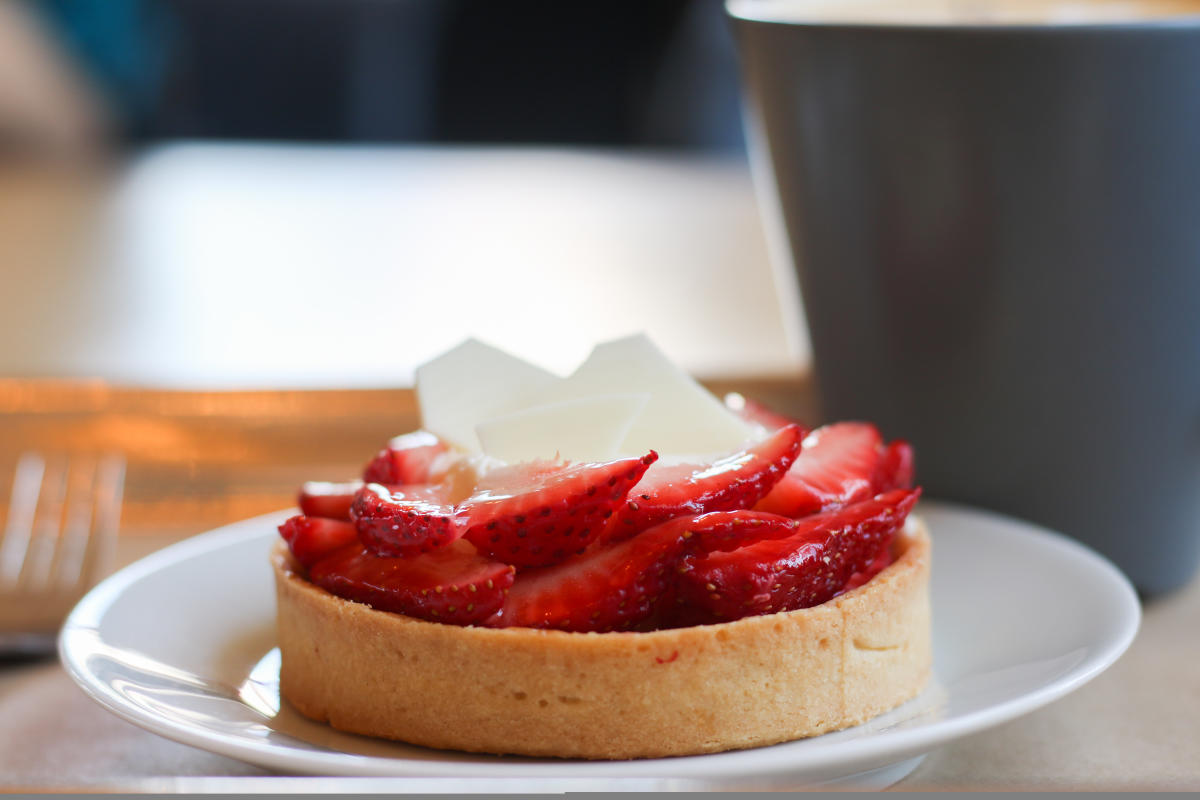 One of the newest bakeries in town,  Sucrose provides Saint Charles with baked goods made with seasonal, local and natural ingredients. Its sweets have a European flair. Some of Sucrose's must-try items include seasonal crostata, individual cakes, the brookie (brownie and cookie in one) and its NY-style coffee cake. And if you are looking for something with that European influence, try the macaroons, canelés and rugelach. If you're looking for a classic standby, Sucrose knows how to make a perfect chocolate chip cookie. With a scientific approach to texture and flavor, it comes out perfectly soft and buttery every time.
So, if you're dropping into Saint Charles, make sure to check out one of these shops for delicious sweets and treats. Or make a whole day of it and taste a treat from each!