Riverfest 
July 2, 3, & 4 in Frontier Park
Saint Charles Riverfest is the City's premier Fourth of July Festival featuring a parade, live music, great food and drinks, children's activities, a carnival, and an incredible Fireworks Display!  Traditionally located in Frontier Park near Main Street, the festival is a favorite of locals and visitors for its charming historic atmosphere, and fabulous riverside view, offering a gorgeous, reflective flair to each year's magnificent firework show. Each year, guests look forward to spectacular live entertainment at Riverfest. Popular regional and international bands visit the festival, as well as local music groups such as the St. Charles Municipal Band. Many St. Charles restaurants and businesses will be open on the Fourth of July! Before the Fireworks, grab a bite at one of our local restaurants on Main Street St. Charles and in the surrounding area. Check out our Outdoor Dining page for patio seating.
Historic St. Charles, Missouri's rich history makes it the perfect spot to celebrate the birth of our country. 
Fourth of July Fireworks
Tuesday, JULY 4th  at 9:20 PM along the Riverfront.
The City of Saint Charles is pleased to announce that we will have a fireworks display on July 4th at 9:20 PM along the riverfront! Look forward to a spectacular show at one of the best displays in the area!
Riverfest Parade
An annual tradition hosted by the Saint Charles Jaycees, The Riverfest Parade is looked forward to every year by Riverfest visitors, kicking off the celebrations of the final day of Riverfest, July 4th. The Jaycees are "young, active citizens creating positive change right here in the St. Charles Community."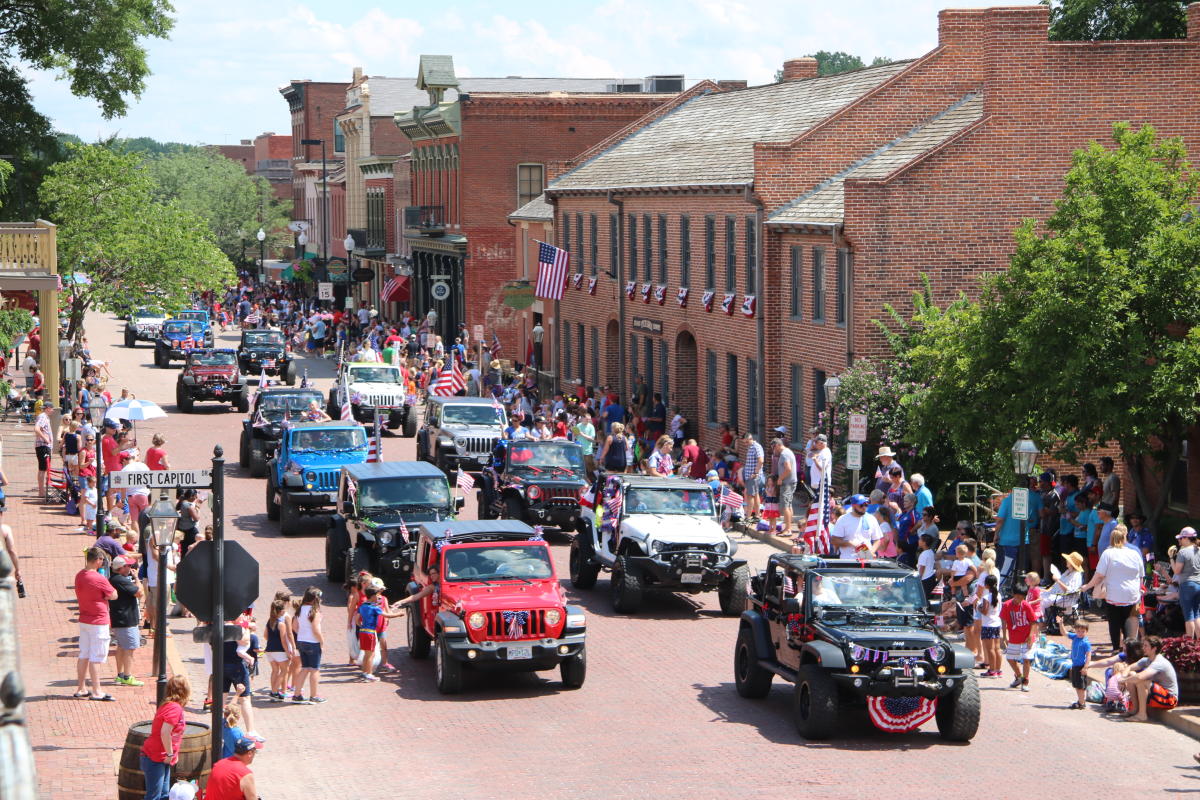 Historic St. Charles, Missouri's rich patriotic history makes it the perfect spot to celebrate the birth of our country. During the festival, visitors enjoy the chance to stroll Main Street St. Charles, where charming historic buildings have witnessed changes and growth in our country since as early as 1769.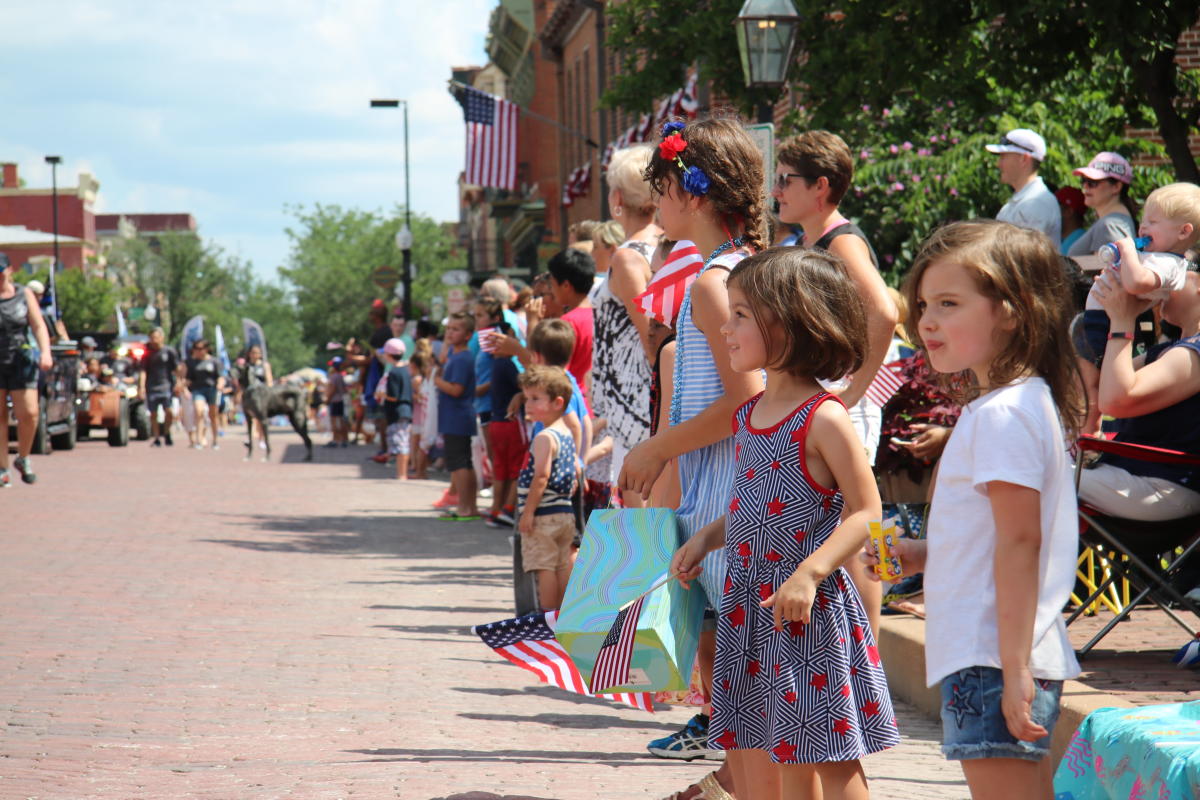 The parade is packed with floats that represent communities, organizations, and figures of the City of Saint Charles. Enjoy fun for the whole family as kids marvel at the creative creations of our community!
The Parade Route is as follows: Bales Park, South on N. Main, Right on Tecumseh, Left on N. Second, Left on Clark, Right on N. Main.
Learn more about Saint Charles Riverfest Live Music, Entertainment, and Fireworks!