Our elves are already busy preparing to dec Main Street, St. Charles in Christmas cheer! Read on to learn just 5 of the many reasons why Saint Charles is the perfect Christmas town.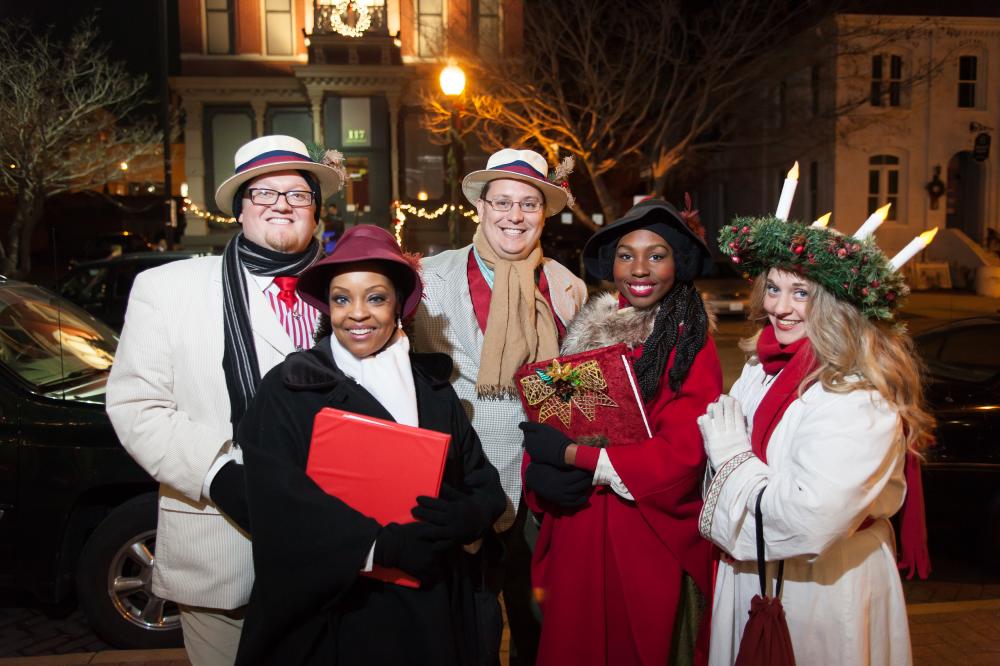 1) Experience one of a kind, completely free memories with the Legends of Christmas!
The holiday festivities of Saint Charles Christmas Traditions are so legendary, that some of the most iconic figures of history, literature, and folklore have traveled from their fanciful realms in order to celebrate with you and your family. The Legends of Christmas include characters from across the globe, from the Sugarplum fairy to Santa and Titus Flavius Josephus,
Saint Charles Christmas Traditions Hours & Information

2) If this town doesn't just look Like Christmas, we're not sure what does.
Seriously, St. Charles is straight out of a Christmas movie. Whether you're a writer from the big city looking for love (see what we did there?), or a busy mom looking for the perfect setting for some family Christmas magic, our historic buildings, and cobblestone streets will have you singing "it's beginning to look a lot like Christmas" as soon as you step foot in St. Charles during the holiday season. Each year, St. Charles adorns its streets with beautiful Christmas lights, and horse-drawn carriages provide uniquely festive rides up and down Main Street, transporting visitors through time to Christmases past as they travel through our historic Main Street.
Discover Main Street St. Charles

3) Social Distancing Christmas Photos with Santa
Each year, we treasure the chance to bring you and your child a magical moment with the main man himself. This year especially, our elves are working hard to bring you your photos with Santa safely, without sacrificing any Christmas magic! When you come to Christmas Traditions you will find Santa at his special satellite workshop located right here in St. Charles-,at the Katy Depot in Frontier Park.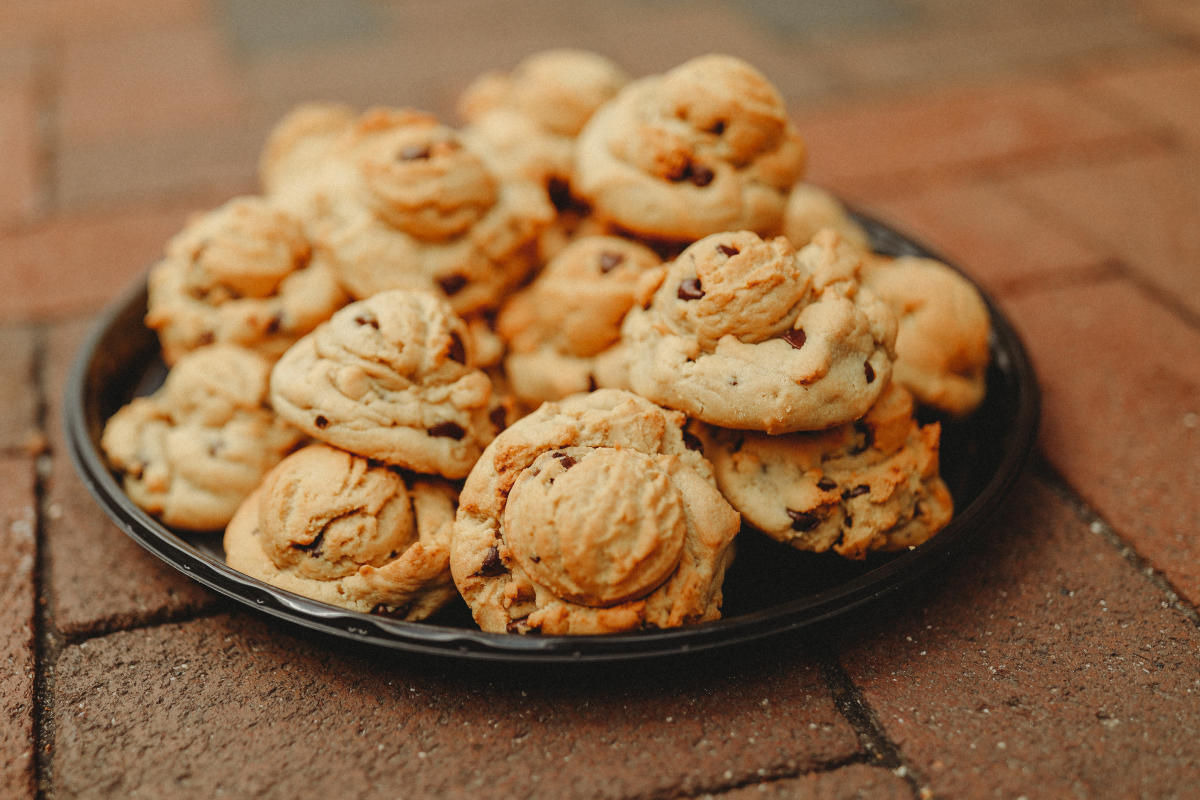 4) Christmas Cookies from Grandma's
What better to warm you up on a brisk winter evening than cookies and hot chocolate from Grandma's? Main Street offers a multitude of delightful indoor and outdoor dining experiences, and a favorite of our visitors each year is Grandma's Cookies. Grandma's famous, piled-high chocolate chip cookies have been a St. Charles Tradition since 1944, especially at Christmas time... these ooey-gooey treats are certainly a can't miss event, and will warm you up nose-to-toes as you discover Christmas Traditions Festival!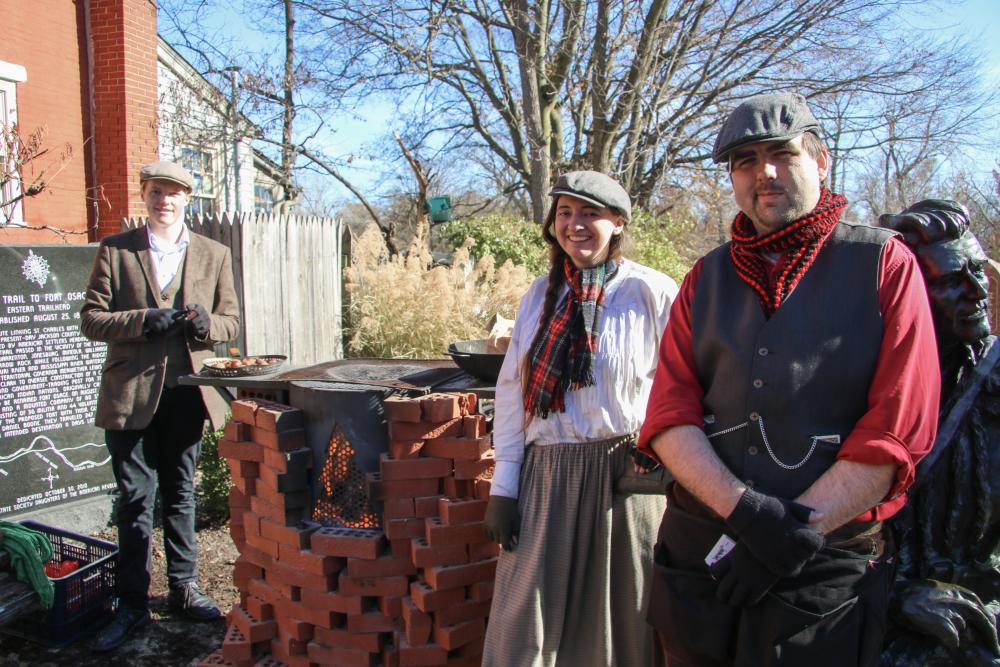 5) Embody a timeless Christmas carol
Have you ever actually had "Chestnuts Roasting on an Open Fire?" Our talented Chestnut Roasters travel from far-off lands to demonstrate for you the distinct art of roasting their favorite holiday snack. These tasty treats even double as good old-fashioned hand warmers! Chestnuts are just 2 for $1, or try our brand new, Holiday Spiced chestnuts for $1 apiece! Located at the Daniel Boone Statue.
We invite you to visit St. Charles and experience your perfect Christmas adventure at Saint Charles Christmas Traditions. #DiscoverSTC