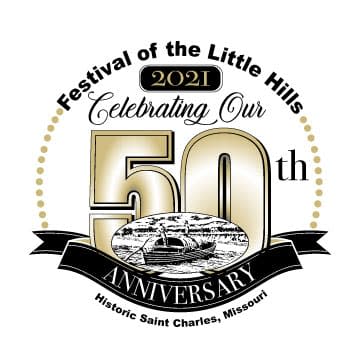 Each year, visitors from near and far return to attend the Midwest's premier arts and crafts show in Historic St. Charles. At this event, more than 300 arts and craft vendors, craft demonstrators, and antique dealers, together representing 28 different states will gather on Main Street and Frontier Park to demonstrate craftsmanship and sell handcrafted products. Some of these vendors have been returning to this festival for many years, including Hawkins Leather, who has been bringing leather goods to sell at the Festival of the Little Hills for over 40 years. This year, marks St. Charles' 50th celebration of the Festival of the Little Hills!
Friday, August 20, 4 PM – 10 PM
Saturday, August 21, 9:30 AM – 10 PM
Sunday, August 22,   9:30 AM – 5 PM
---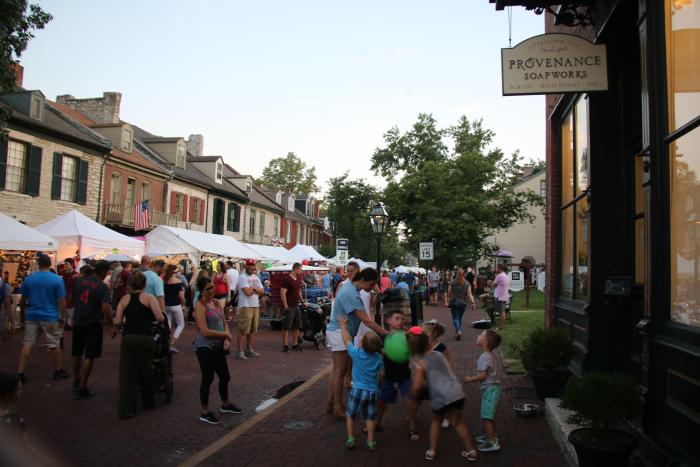 ---
Why "the little hills?"
In 1769, Canadian Fur Trader Louis Blanchette founded the city that would become St. Charles with the name "Les Petite Cotes" (The Little Hills). The Festival of the Little Hills now commemorates the founding of our city by honoring its original name with an annual craft festival.
---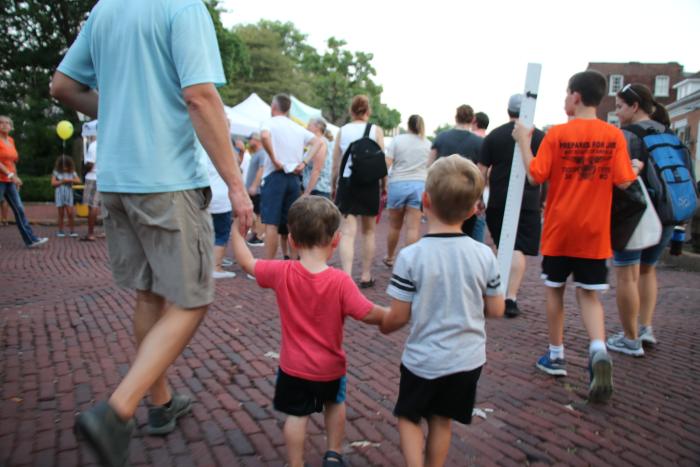 ---
Everyone loves this festival!
The Festival of the Little Hills is a St. Louis favorite, and has guests that return annually from all over the country! We reached out to some of the festival's most loyal fans to hear why they love it, and this is what they said:
"The Festival is so eclectic, there is something for just about everyone. The vendors offer a unique variety of wares from sunglasses to solid oak furniture. Food vendors offer frozen custard to steak sandwiches to shish kabob. It's a great way to spend the day or  the weekend!!!" -Rob Taylor
"Festival of the Little Hills is a must for us!  Being in Old St Charles is such a nostalgic experience.  Great shopping for fall and upcoming holidays, live music and all the food stands.  We patronize the local merchants as well. Fun time!!!" -Kitty Rothkopf

 
---
---
Activities and Entertainment
The Main Stage (located at the Jaycee Stage in Frontier Park) bustles with live entertainment throughout the festival. The Festival of the Little Hills invites a number of great local bands to participate. There is no shortage of things to do at the Festival of The Little Hills. Stay tuned for a packed itinerary of fun for the whole family!
---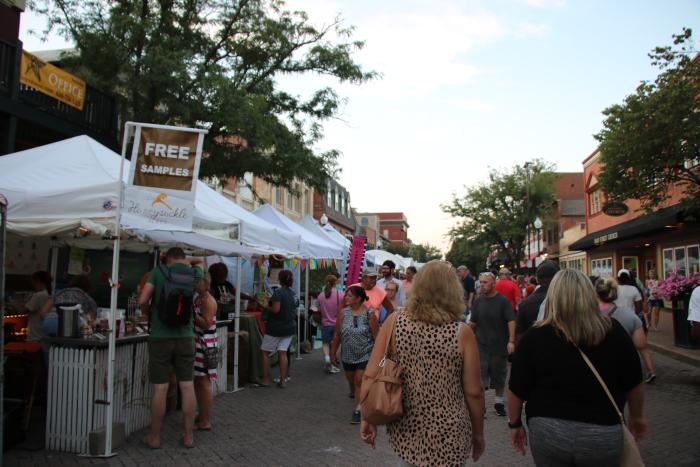 ---
Food
Not-for-profit food vendors from across the metropolitan area join us for The Festival of the Little Hills! These organizations make the Festival of the Little Hills their major annual fundraiser to support their various endeavors.
---
The 2021 Festival of the Little Hills has been scheduled for August 20-22, 2021. For more information and updates about the Festival of the Little Hills or to contact the Festival Governance, go to the festival's website: festivalofthelittlehills.com.