Discover the sound of Main Street as a rotating line-up of guest musicians provide the perfect soundtrack for a stroll through the historic district during St. Charles' new event, History in Harmony. Nestled throughout the area's quaint scenery, these miniature concerts will set the mood as you enjoy Saint Charles' world-class shopping and dining while exploring the stories of this fascinating river city that's been making history for over 250 years.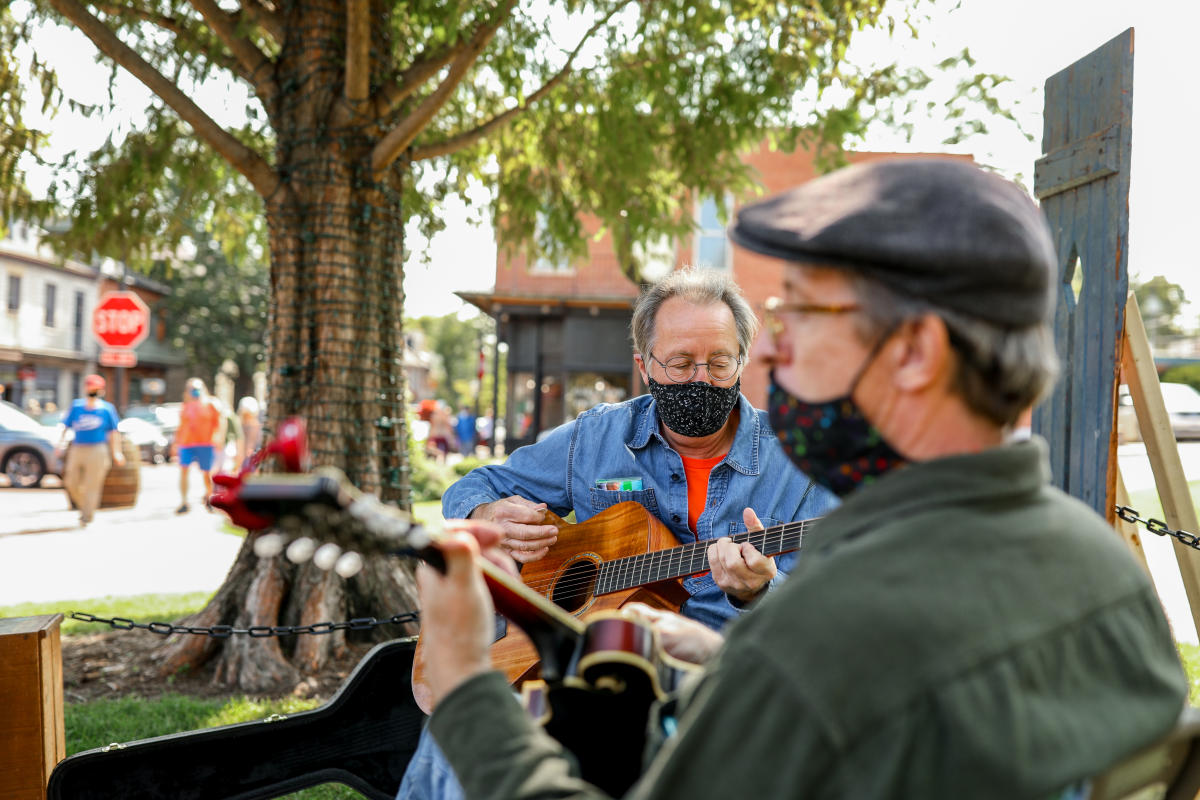 Following the success of 2020's "Masks and Music on Main" event, the St. Charles Convention and Visitors Bureau rebranded the leisurely live music stroll, creating a brand new, annual event. The second-annual History in Harmony, and third annual Main Street live music stroll features local acoustic musicians from St. Charles and St. Louis area! 
History in Harmony 2022 will take place April 24, May 22, May 29, June 19, and June 26.
We'll see you this Spring in St. Charles!