As you step through the open door of Fig & Sparrow, the tall ceilings, gorgeous olive walls, and artfully piled merchandise welcome you. From candied nuts and home bar staples to heirloom cookware that is both gorgeous and long-lasting, owner Courtney Cox offers beautifully curated home goods, that are high-quality, affordable, plentiful in their variety, and can all be found in the kitchen.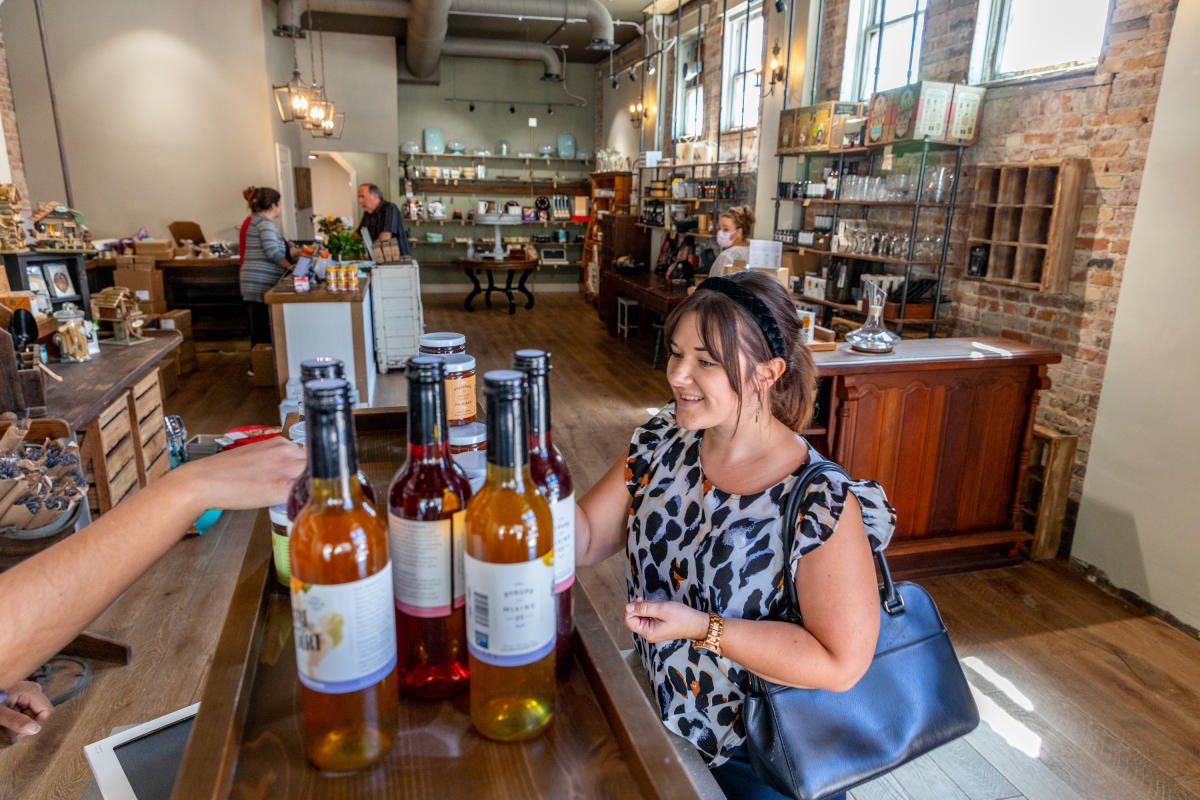 This entrepreneur and mother of two imagined Fig & Sparrow into existence with twenty-three years of corporate, retail, restaurant, bar, and management experience under her belt, and, a long-time desire to start her own business. When she and her husband Clint decided to move back to the region, Courtney knew it was time to make her plans a reality.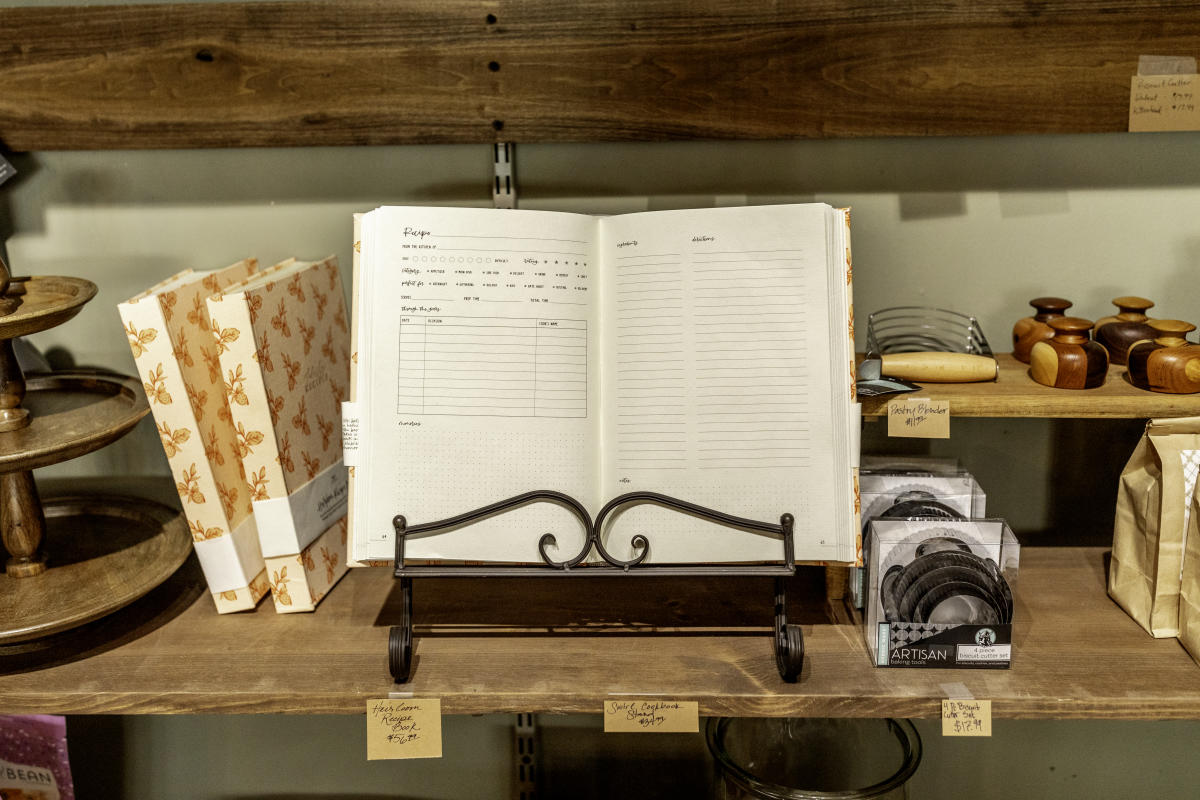 As they searched for their new home, Courtney's cousin took her on a historic neighborhood tour of St. Louis. They spent one long day exploring, and historic Main Street was their last stop. It was October of 2019, and as they turned onto Main Street, and saw the brick-lined streets and historic buildings, decorated with pumpkins and hay bales, "[Courtney] just fell in love immediately. Thankfully Clint felt the same way, this was where we needed to be."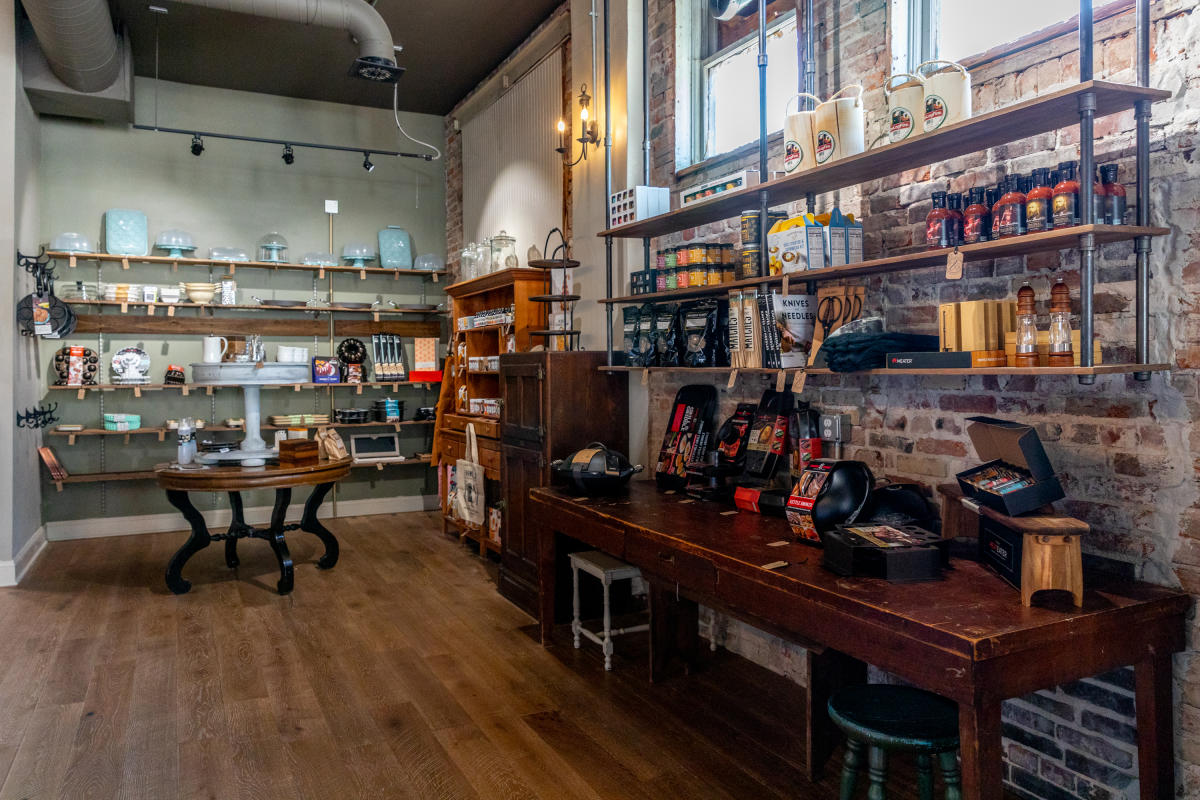 Soon after, they bought a former bed & breakfast and moved in with their two children, and two dogs. Courtney loves that they chose St. Charles, "I love historic areas, I love the essence of what it brings, and what all happened, and the stories, everything that brings it together, and that are why people want to visit. With the park and the river, it's so picturesque!"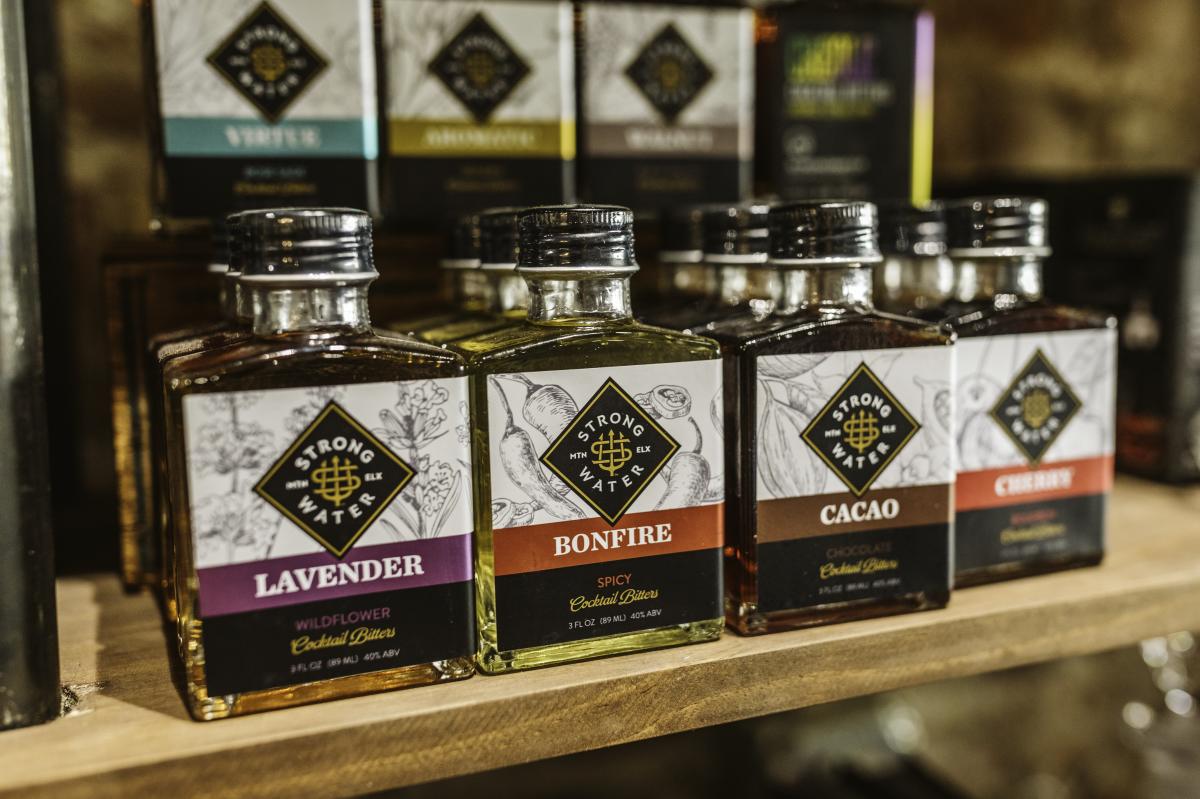 Courtney knew she was starting a business, she just didn't quite know what it would be yet. In March of 2021, it was her late grandmother's birthday, and Courtney was standing in the kitchen at her part-time retail job, scooping cookie dough mindlessly at 7 am, remembering her. "She's always been my inspiration, and some of my best memories are sitting at her kitchen table just listening to her stories. God, she had so many stories!" Then, all of a sudden, she said, "everything faded and just the word kitchen came to mind."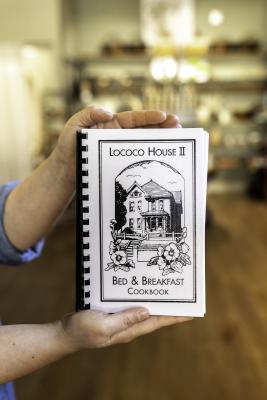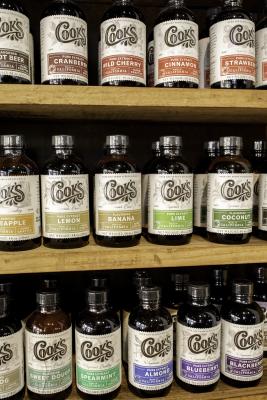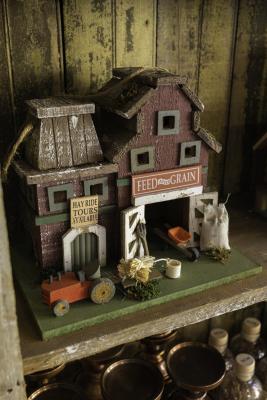 From there, everything else flowed easily. The idea began to fully form in her mind over the following weeks. She wanted to create a retail setting centered on not just the kitchen, but everything that happens within and surrounding it. "Entertaining, and bringing people together, and the gathering of friends and family. What better way to do that than food," says Courtney, "we do everything in there from cleaning up booboos to folding laundry, to working from home. It's our hub now, and I just drew from all of that."
A few months later, Courtney was driving down Main Street, and noticed the available retail space on North Main Street that would eventually become the home of Fig & Sparrow. It took months of renovation, but Courtney's determination for detail and design made Fig & Sparrow the gorgeous space that it is today.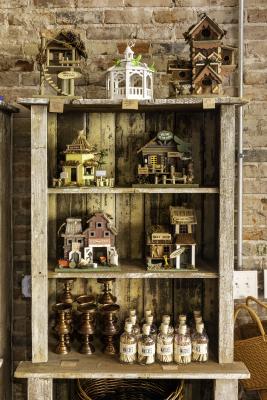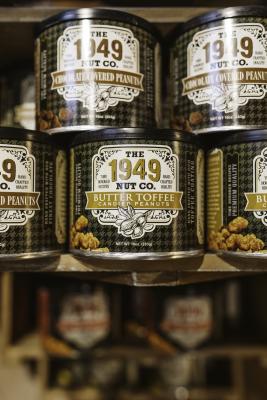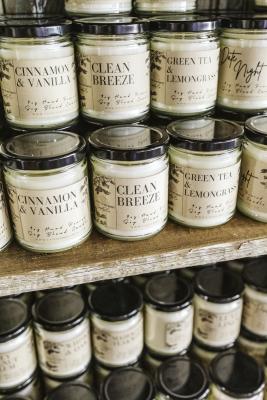 After an extensive renovation, Courtney opened Fig & Sparrow in September of 2021 and quickly developed a fan base of neighboring businesses and both local and visiting customers. Courtney love's its location on North Main Street, nestled among long-time favorite Main Street shopping destinations, like Thro's and Michelle's, home decor mecca, April's on Main, and the street's newest and largest vintage shop, 2 Chicks Vintage Marketplace.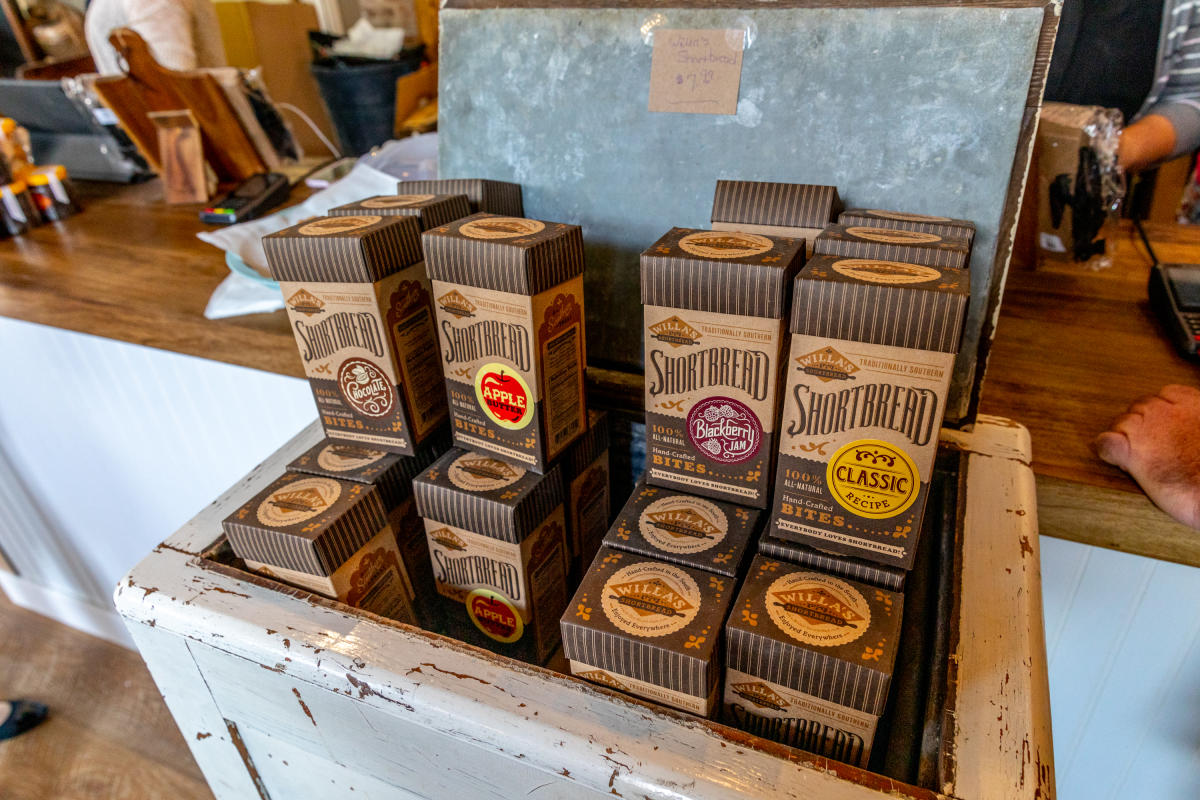 As Fig & Sparrow moves forward, Courtney hopes to continue to add local and Missouri-made items to their repertoire. She recognizes a shift in consumers' desire to purchase these items, and a willingness to spend a few extra dollars in order to support local artists, makers, and entrepreneurs that is exciting to her. A personal favorite of Courtney's is her next-door neighbor's cookbook, which is packed with tried & true recipes from her days running bed & breakfasts in St. Charles.