The Fourth of July is almost here! Here in St. Charles, we go big for the Fourth. Join us for a parade, live music, vendors, a carnival, and much more- there's fun for the whole family! Here's what you can expect.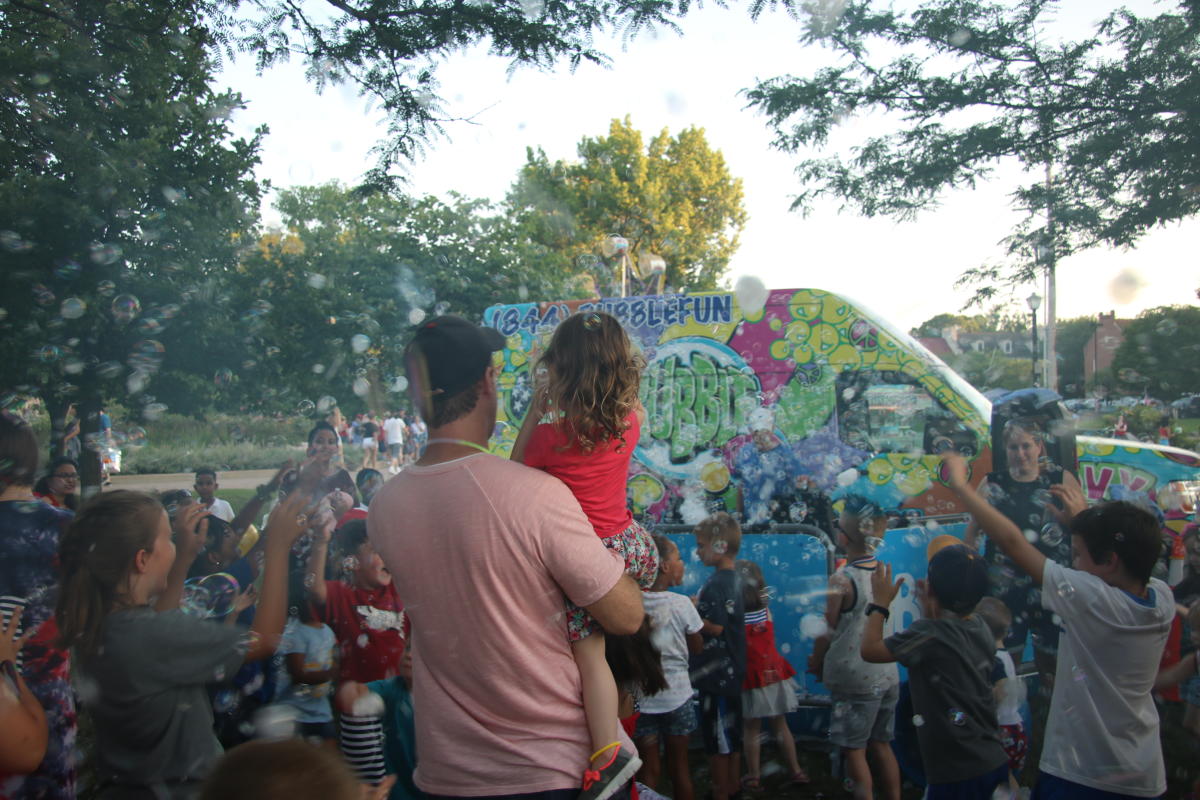 The Festivities will begin on July 2nd, with a packed schedule of Live Music and entertainment. On July 2, 3, & 4, Enjoy the Fountain City Amusements Carnival all day long - from Noon to 10 PM. A balloon artist will be available from Noon to 3 PM, and 4 to 7 PM. The Bubble Bus has returned to Riverfest as well and will be back in Bubble business from 5 to 10 PM each day of the festival.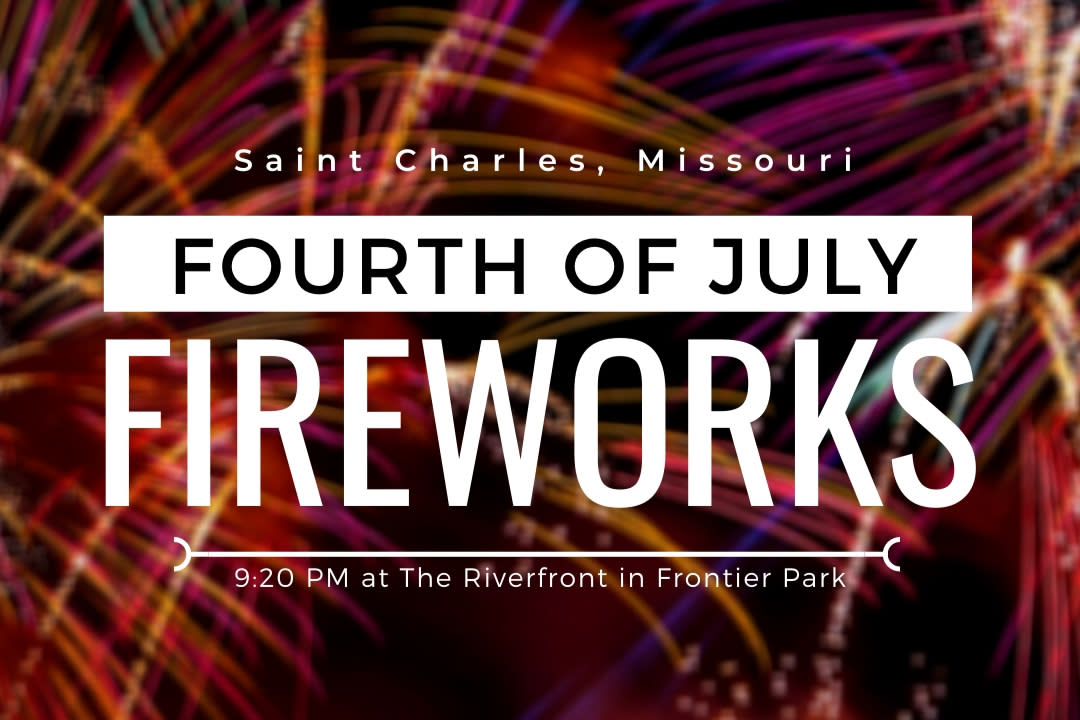 The biggest firework show in St. Charles, Missouri will happen on July 4th at 9:20 PM! For the best view of the St. Charles Fireworks, grab your picnic blankets and stake your claim on the morning of July 4th in Frontier Park. A parade, live music, and more will be going on all day long, read on to learn more.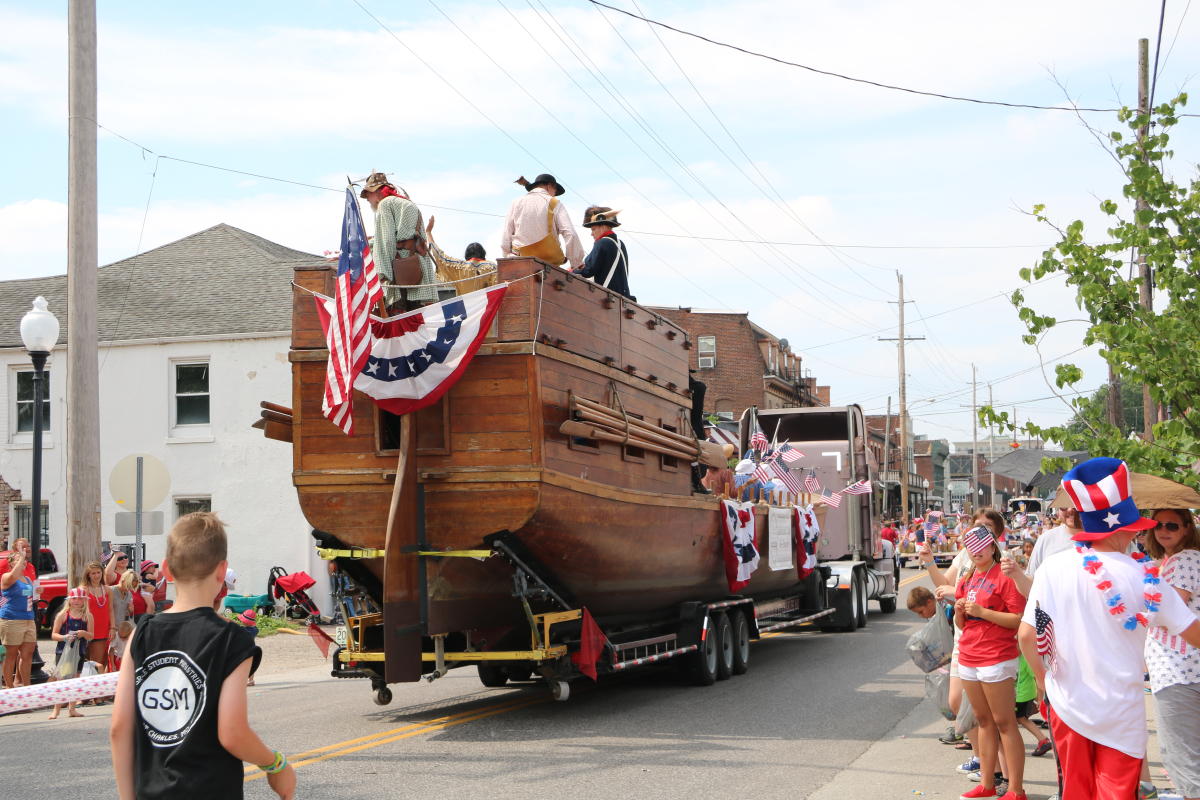 Each year, we kick off the 4th of July in St. Charles with the Riverfest Fourth Of July Parade, hosted by the Saint Charles Jaycees! With more than 50 amazing floats from members of the Saint Charles community, kids love visiting Saint Charles' biggest parade of the year! The Parade begins at 10 AM and the Saint Charles Jaycees Riverfest Parade route is as follows:
Parade begins in Bales Park, South on N. Main, Right on Tecumseh, Left on N. Second, Left on Clark, Right on N. Main.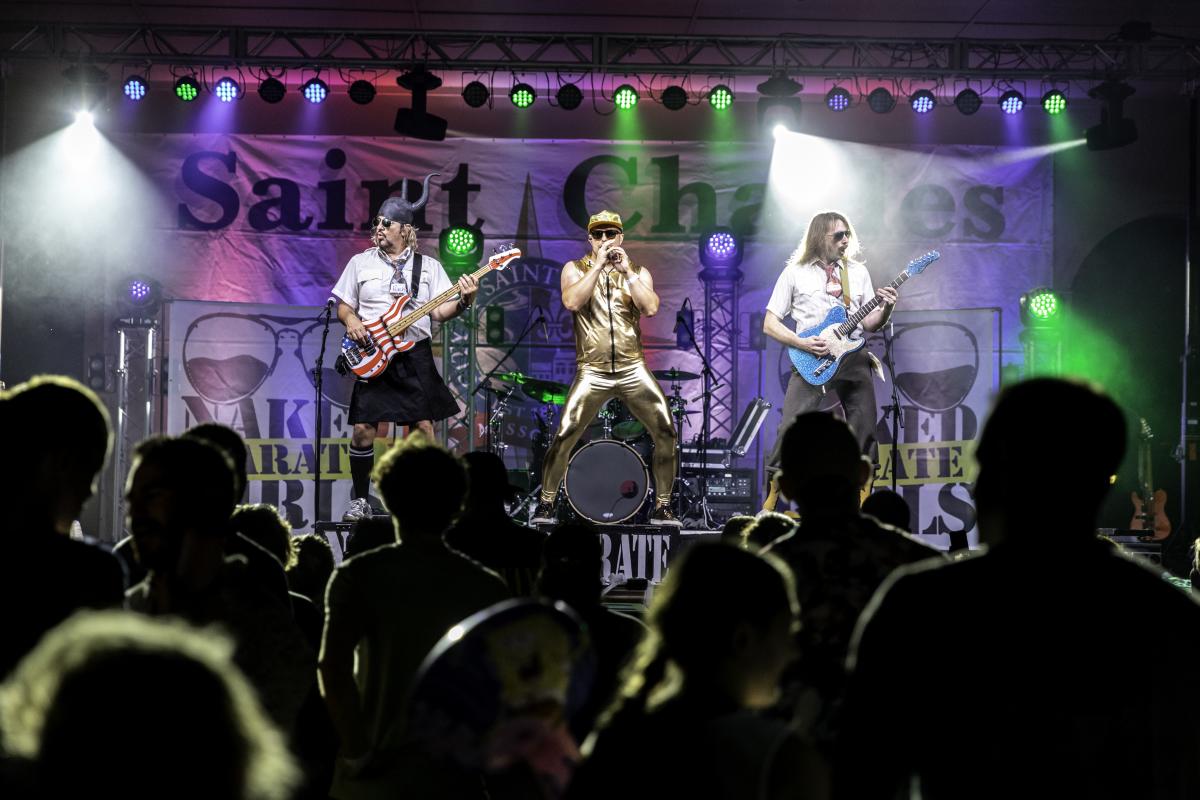 RIVERFEST LIVE MUSIC SCHEDULE
Saturday,  July 2 Live Music
2:00-3:00 P.M. THE DUST COVERS
3:30-5:00 P.M. STEVEN WOOLLEY
5:30-7:00 P.M. VOTE FOR PEDRO
7:30-10:00 P.M. FUNKY BUTT BRASS BAND
Sunday,  July 3 Live Music
12:00-1:30 P.M. GARDEN PARTY
2:00-4:00 P.M. TICKET TO THE BEATLES
4:30-7:00 P.M. MIDNIGHT PIANO BAND
7:30-10:00 P.M. WELL HUNGARIANS
Monday,  July 4 Live Music
12:00-1:30 P.M. THE MUNICIPAL BAND
2:00-4:15 P.M. BORDERLINE
4:45-7:00 P.M. STEVE EWING BAND
7:30-10:00 P.M. NAKED KARATE GIRLS
FIREWORKS are at 9:20PM on the Fourth of July in Frontier Park.
Find information about St. Charles Riverfest hosted by the City of St. Charles.
Discover fireworks, live music, and family fun at Riverfest 2022.
Learn more about Saint Charles Riverfest Live Music, Entertainment, and Fireworks!