Ah, the chicken wing. That crispy, saucy little bundle of goodness. Born in Buffalo, NY and perfected by bars and restaurants all over the world, including right here in St. Charles. And if you're a fan of wings, you won't want to miss the BCI Wing Ding on Thursday, June 20 at the St. Charles Family Arena.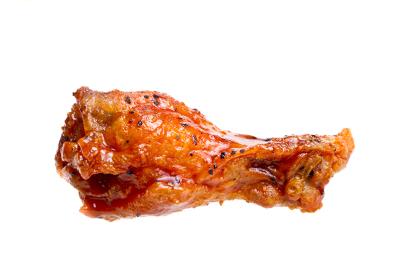 What's a Wing Ding?! 
Billed as the biggest and best happy hour in town, the Wing Ding and (new this year) Barbecue Fling is an all-you-can-eat community fundraiser that supports meaningful jobs and vocational training for people with disabilities. The concept is simple. Recruit the area's best restaurants to serve delicious, all-you-can-eat wings and BBQ, throw in a wide variety of refreshing ice-cold beverages, spread it all out on a parking lot, sprinkle in live music and other activities, and—violà—you've got a party! Put on by the folks at BCI, the Wing Ding has been their largest fundraiser for more than two decades. And for many, it's the official kick-off to summer in St. Charles!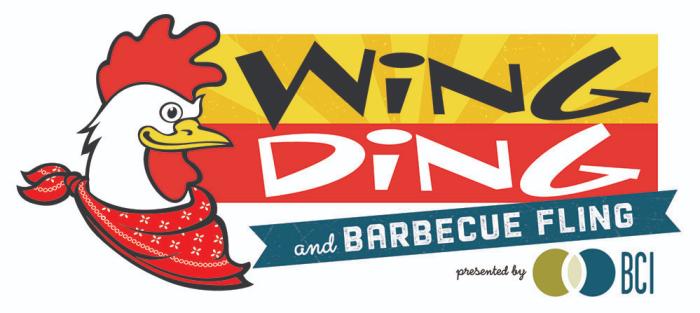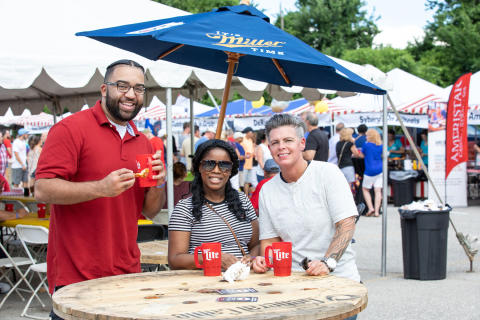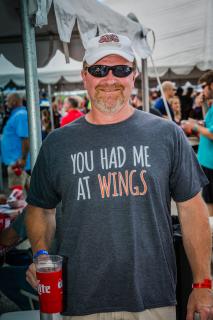 Tell Me About the Food
Since 1999, the Wing Ding had been on a strict diet of wings only. But this year, BCI is spicing things up by adding delicious St. Louis-style barbecue. Many of the area's best restaurants are making a return appearance in 2019, including Big A's on the Riverfront, Quintessential Dining & Nightlife, Brewskeez Smokehouse & Music, Amerisports Bar & Grill, The Babylon, DeRienzo's Pizza & Pub, and Mr. Thirsty's Bar & Grill. And then there are the newcomers, including Cooper's American Pub & Grill, Rock & Brews, Big Woody's BBQ, Longhorn Steakhouse (Chesterfield), and Duke's BBQ Shack. Awards will be given for People's Choice and Judges' Choice in both the chicken wing and BBQ categories. With one ticket, you'll be able to chow down on food from 12+ restaurants and then vote for your favorites! Rest assured, you won't leave hungry.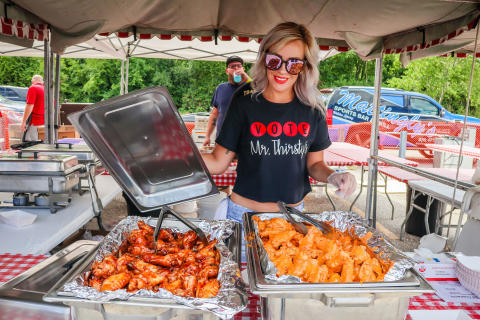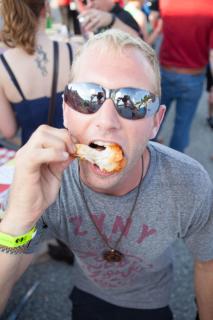 Liquid Refreshment, Too? 
To wash down all that delicious food, there will be plenty of drinks a'flowing. Premier sponsors Summit Distributing and Miller Lite will have four beer trailers, including their awesome new 35' semi-trailer bar, serving up seven different libations, either on tap or by the can. Heartland Coca-Cola will also be there with ice-cold sodas and plenty of bottled water to keep everyone hydrated and cool.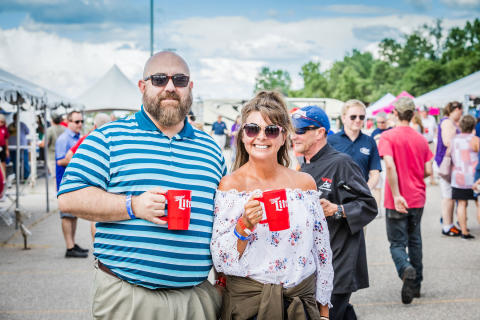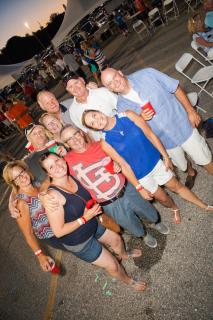 What Else Takes Place?
A great happy hour needs great music, and we've got that base covered with St. Louis' favorite cover band, Trixie Delight. Playing all your favorites from the 70s, 80s, 90s and today, you'll quickly realize why Trixie Delight has such a huge following! Hit the dance floor to burn off some of your weekday stress (or those last three wings). Or just enjoy the band while you catch up with friends and enjoy what promises to be a beautiful night in St. Charles.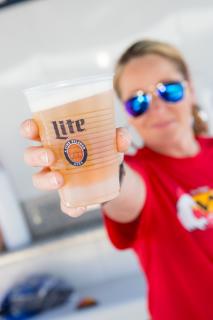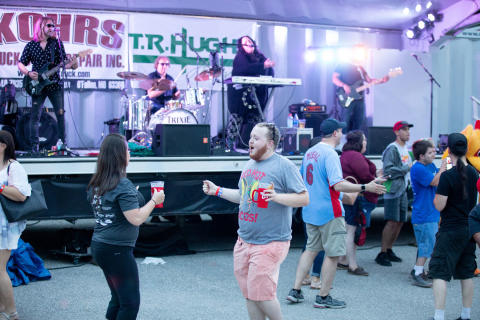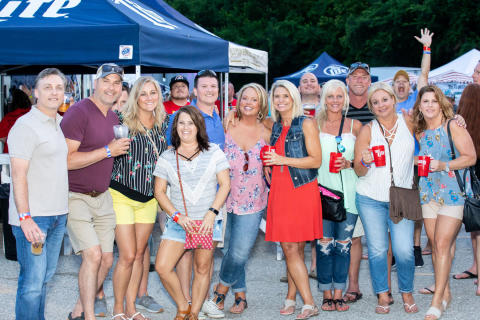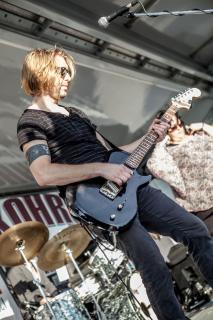 How Much Are Tickets?
A ticket to the Wing Ding will run anywhere from $35 for General Admission "all-you-can-eat + two drinks" to $100 for Wing Scholar "all-you-can-eat-and-drink" VIP treatment in our exclusive Sponsor's Zone. You can also pay a little extra and get a reserved table in the main tent. Additional beer and soda tickets are just $3 each. Remember, all proceeds benefit BCI and their work to advance employment and training for people with disabilities in our community. So at the end of the day, this is one happy hour you can really feel good about.
Where Can I Get My Tickets?
Tickets are on sale now at bciwingding2019.eventbrite.com. Only 2,500 tickets are available this year, so don't wait! Gather your friends and family and buy your tickets today.
For more information, including our generous 2019 sponsors and a list of winners since 1999, visit www.bciwingding.com.