The 18th Annual Augusta Plein Air Art Festival has been postponed to September 10, 2020 - September 19, 2020. 5/5/2020
Augusta Plein Air Art Festival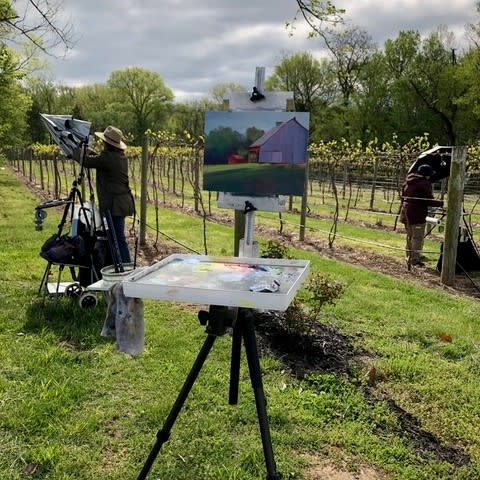 Experience the gorgeous rolling hills and vibrant color of Missouri Wine Country in nature and on canvas at the Annual Augusta Plein Air Art Festival. Each year, Augusta welcomes you to relax and witness the tradition of Plein Air, carried out by over 100 artists. Visitors flock to the lush Missouri countryside as it is skillfully captured on canvas, and have the opportunity to purchase the works created at this festival. Following the Augusta Plein Air Art Festival, the Augusta Chamber of Commerce creates 4 college scholarships from the proceeds, which are awarded to 4 local seniors.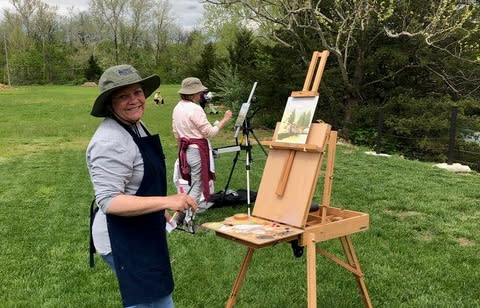 Augusta invites you to enjoy all of its offerings as you enjoy the Augusta Plein Air Art Festival. The Augusta area is the heart of Missouri Wine Country, federally recognized as the first American Viticultural Area (AVA) in 1980. Founded in 1836, the town of Augusta is a short drive from St. Louis, and a treasured getaway by many. The gorgeous countryside is dotted with vineyards and Bed 'n Breakfasts, which host visitors looking to escape their day-to-day. The town of Augusta has a family-friendly, community atmosphere, and visitors will find that family-owned local businesses and restaurants welcome them with open arms.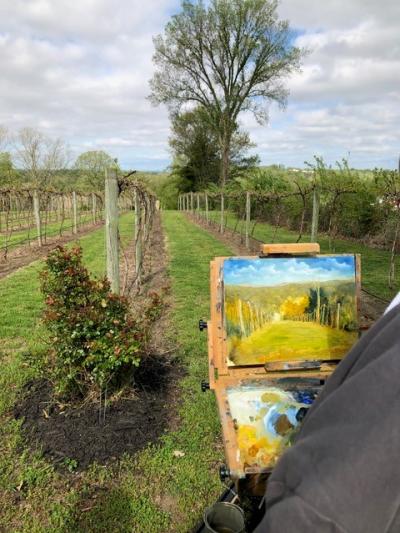 In 2019, More than 125 artists from across the country journeyed to the Augusta Region for this anticipated event! This included artists from 13 different states. Artists compete for over $13,750 worth of prizes, and the event sells on average $40,000 worth of paintings, all painted during the festival!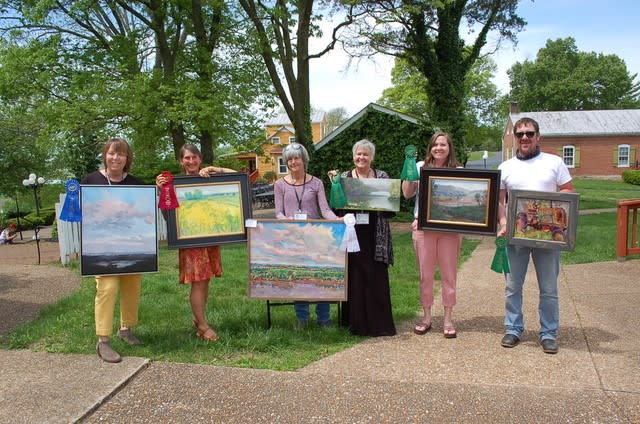 Members of the public flock to each day of Augusta Plein Air to witness artists hard at work on their masterpieces. The Augusta Plein Air Art Festival draws visitors from near and far. Join fellow visitors at any of the artists'  paint-out stations to enjoy the beautiful scenery, and get a glimpse of the artists' process. Join the fun and become an artist yourself at "Sip 'n Savor" events held specifically for the public.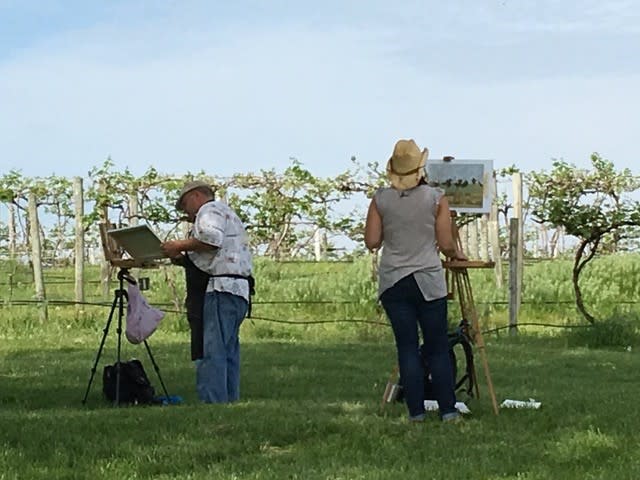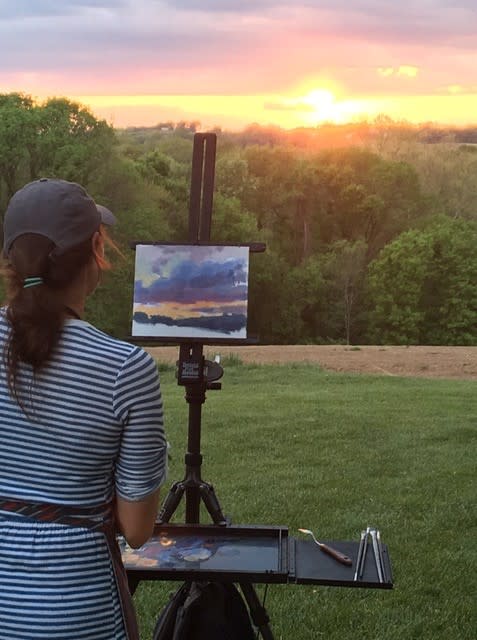 Each year, Lindenwood University Art Students join the Plein Air Artists for a special event during this festival. This year this event will be held at Klondike Park. 
Complete your Missouri Wine Country experience with the sights, sounds, and flavors of Augusta's wineries, shops, restaurants, and local businesses.  Make a week of it with a stay at a local Bed 'n Breakfast!
Visit AugustaPleinAir.com for more information.