Happy Artists Sunday from Saint Charles, Missouri! We are so proud of St. Charles artists, and everything that they create. Searching for the perfect gift this year? Consider shopping small with our local artists. From ceramicists to basket weavers, to contemporary painters, there are so many kinds of art being created right here, available at a variety of price ranges as well. Here are 8 local spots where you can find amazing, locally made art for everyone on your gift list in St. Charles, Missouri.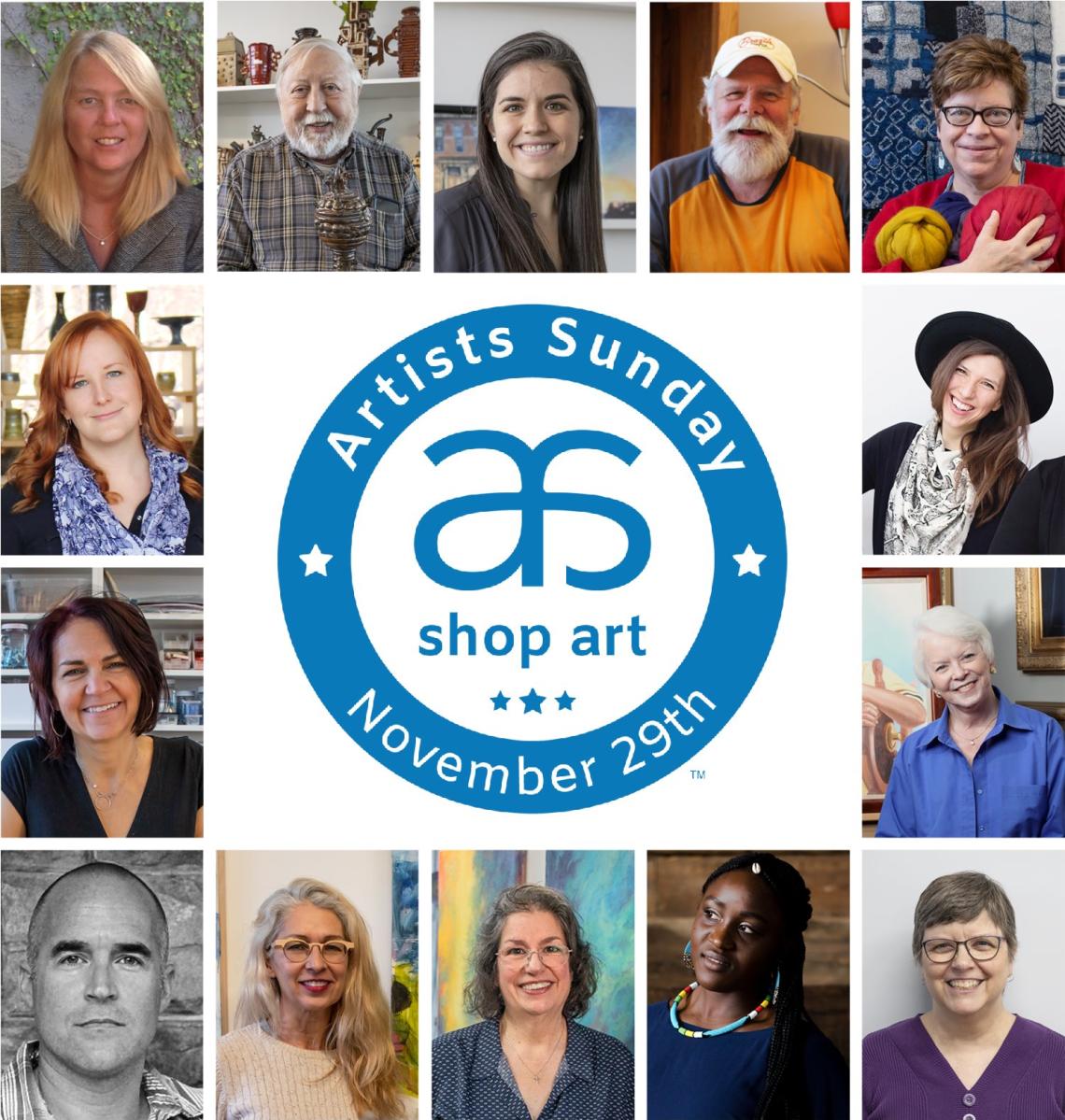 The Foundry Art Centre
The Foundry Art Centre is home to the studios of 14 local artists, with mediums spanning from ceramics and sculpture to painting and fabric dyeing. Purchase work from Foundry Studio Artists in The Whittaker Homes Gift Shop located on the first floor of the Foundry, which displays the work of our juried Studio Artists and the artists within the FAC Staff, as well as special FAC merchandise such as t-shirts, mugs, tote bags, keychains and more. You can also browse the Foundry Studio Artists and their work in the Foundry Artists Directory. 
In celebration of Artists Sunday, The Foundry artists will be showcasing their work for sale to the public in the FAC Grand Hall and mezzanine level on November 29th from 12-5 PM. Please have fun, practice social distancing, and wear a mask while participating!
Foundry Studio Artists Sale
More Information about The Foundry Art Centre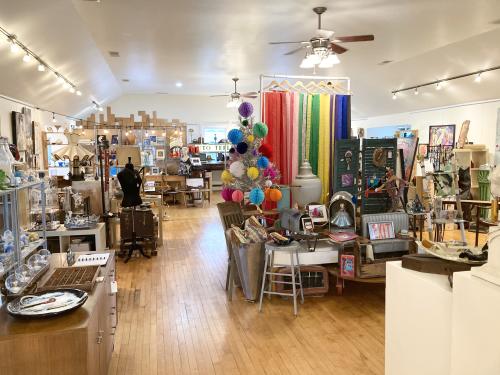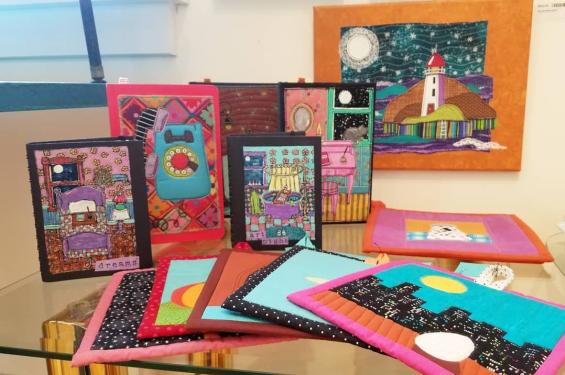 Art Meets Vintage 
Located on First Capitol Drive just a few minutes from Main Street, Art Meets Vintage is a gallery you have got to see. Head upstairs through their bright blue door to be greeted with color, from the paintings, furniture, and sculptures that fill this beautiful space. Featured is work from artisans, collectors, craftsmen, and overall creative people, with a focus on carefully curated items presented and repurposed in creative ways. Here you will find unique work from as little as 50 cents to as much as $2000.
More Information about Art Meets Vintage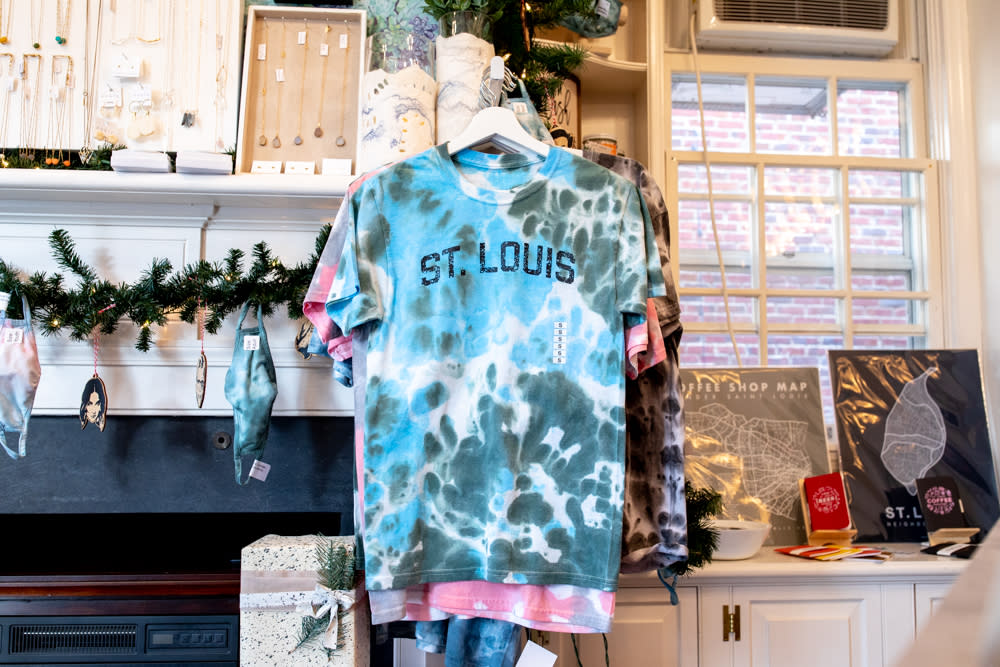 Lydia Crespo is an Artist at the Foundry Art Centre, and she recently opened a shop on Main Street, St. Charles! Cozy Shop carries hand-dyed clothing from Lydia's brand Argaman&Defiance, as well as an assortment of unique, giftable items from several other artists local to St. Charles and St. Louis, Missouri. Represent STL with this Argaman&Defiance Tee for just $35! Learn more about Lydia Crespo in our article, "The Art of Getting Dirty."
More Information about Cozy Shop STL

Located in Augusta Missouri, Sam Stang's Augusta Glass Studio is filled with vibrant, hand-blown glasswork, which Sam Stang has been creating since 1981. Stang's pieces are made using traditional European glassblowing techniques, with inspiration from African trade beads, mid-century Italian and Scandinavian design as well as nature. Each piece is entirely produced at the furnace using only molten glass, without the use of molds, glue, or paint. These unique, Missouri-made keepsakes make incredible gifts, that will become life-long treasures for your loved one. Prices Vary.
More information about Sam Stang Augusta Glass Studio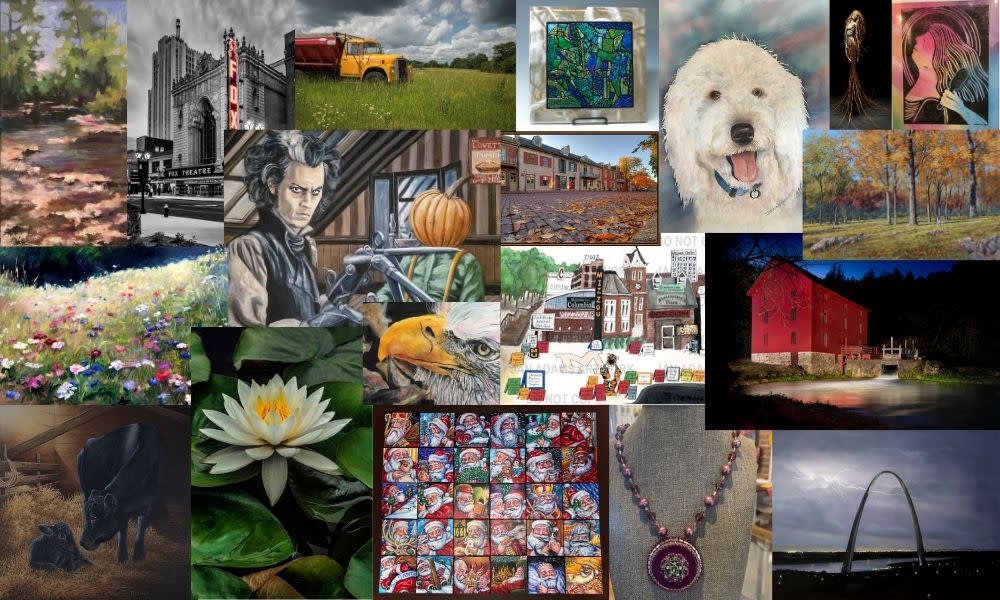 Missouri Artists on Main is a co-op gallery, home to the work of over 28 awards winning Missouri artists. Visitors to the gallery are greeted by one of the 28 artists, that will be able to tell you about any of the art viewable in the Gallery. Paintings, jewelry, photography, and even hand-felted hats can be found at Missouri Artists on Main! All of the pictured pieces are available now in the gallery at Missouri Artists on Main, prices vary.
More Information about Missouri Artists on Main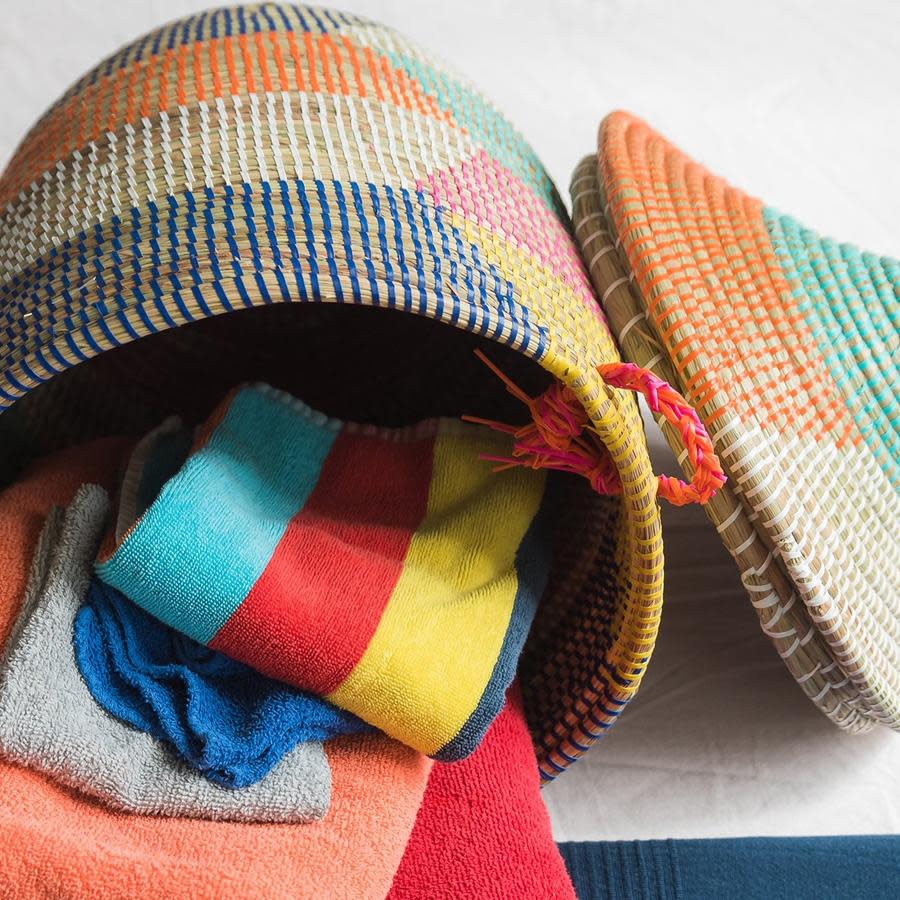 Expedition Subsahara is another incredible company owned by a Foundry Studio Artist, Sofi Seck from Studio 14. The beautiful baskets created by Sofi and her team reimagine both art and storage... because whoever said that functional couldn't be gorgeous, too? This Taya Storage Basket is available in size "Large" for just $125.
More Information about Expedition Subsahara
At Frasier Leonard Gallery on Main Street, St. Charles, you will find upscale, original contemporary works by Artist Fraser Leonard. Fraser Leonard creates with a multitude of mediums, and in his gallery, you will find paintings, watercolors, drawings, wall, and 3D metal and wood sculptures... as well as the artist himself!
More Information about Fraser Leonard Gallery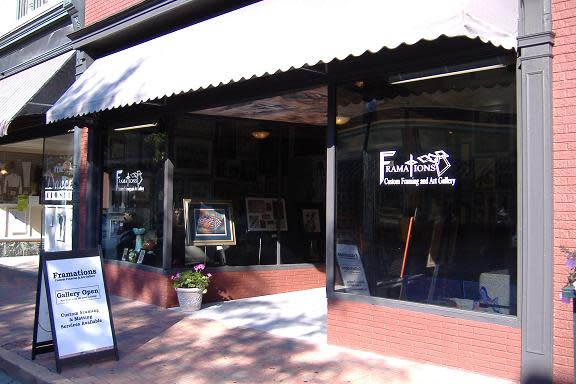 Framations Custom Framing & Art Gallery carries award-winning work from many St. Louis and St. Charles area artists. If you already found the perfect piece, Framations also offers fast, friendly, and affordable custom framing & matting services for any of your framing needs this Holiday season.
More Information about Framations Gallery